The Trouble with Travis—How Conventional, Confined Masculinity No Longer Works at Work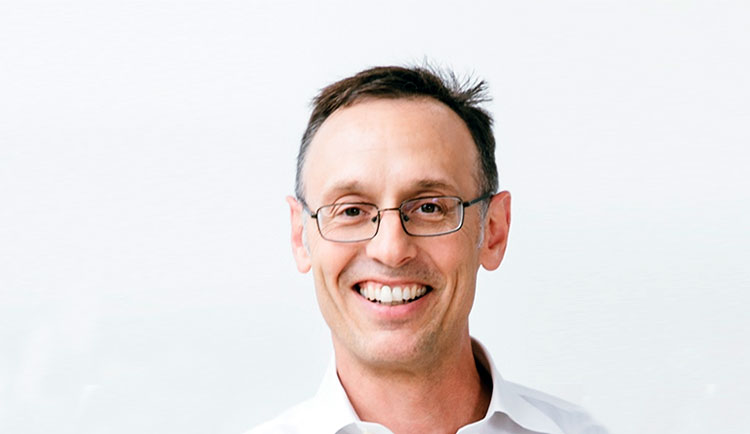 Meet Travis Marsh.
Travis was ambitious, self-assured, a high achiever—all traits we consider marks of a successful man.
Right out of college, with a degree in mechanical engineering tucked under his arm, Travis took a job with an electronics company. At first, he did well, receiving promotion after promotion until, in his late 20s, he was promoted to sales manager in charge of an eight-person team.
And that's where his version of masculinity proved to be a liability.
Because, as often is the case, admirable, traditional male traits came packaged with some less-attractive ones: self-centeredness, arrogance and indifference to others' well-being.
Travis was trapped in confined masculinity—society's traditional version of masculinity. This limiting, repressive definition of masculinity offers just three roles to men: provider, protector and conqueror. Confined masculinity is me-first (and then, by extension, my family), autocratic, aggressive and arrogant. Confined masculinity has little room for vulnerability, curiosity, compassion or cooperation.
In his new sales manager role, Travis tried to manage his team using a method that fit into his version of masculinity. At the time he called his frequent check-ins with his team "visibility." Later on he admitted it was just plain micromanagement.
Not only that, but work-life balance was not in Travis' vocabulary, and he expected his team to be the same. He gave lip-service to supporting his subordinates' progress, but he was clearly more interested in winning sales awards and climbing the corporate ladder than in investing in others' accomplishments.
"I wanted them to succeed," he recalls, "But I had a pretty narrow definition of what success looked like—and it was what mattered to me."
And so although his team had so much promise that several members were selected for a leadership program, and despite selling products in a fast-growing niche market, Travis found they were not meeting sales goals. In fact, they were actually slipping.
What went wrong?
For one thing, a dictatorial style of leadership inevitably leads to dispirited employees and mediocre results. In addition, Travis' leadership approach was particularly ineffective with a team of millennials, who are more likely to aspire to work-life balance and were raised and schooled to have input into their actions.
By looking over his team's shoulders and insisting they work soul-crushing hours in order to hew to his idea of success, Travis was killing their creativity and crushing their morale. As a result, they were not only failing to meet sales targets, but many of them were actively looking for new jobs.
Travis' masculine model was ineffective in the workplace. Confined masculinity, with its stoicism, fixed viewpoints and isolation no longer serves men individually or within organizations. Confined men often show up as rigid, cold and isolated in a world now calling for flexibility, warmth and connection..
Today's business climate is flatter, faster and more fairness-focused than ever before. Historically, our organizations have reflected a traditional, confined masculinity. Companies have featured strict hierarchical structures defined by a command-and-control approach to leadership. The culture is competitive, unemotional, and focused on profits and power.
But these days, the pressure is on for organizations to be more diverse and inclusive, more attuned to the needs of their communities and environment, more willing to distribute power and more capable of sensing and responding to emerging signals. Work today is a team sport. A top-down, authoritarian style of chain of command is no longer effective.
The confined masculinity style of bosses barking directions now must give way to providing direction. Leaders need to concentrate on painting the big picture, connecting employees to that purpose and then trusting them to make good decisions and generate good ideas.
Eventually Travis realized he needed to evaluate why his team was floundering. With much reading and soul searching, he concluded that it was his management style. And so he decided to try doing things differently.
First, he listened. Instead of telling his team what to do, he shared the overall challenge they faced—that they were falling short of goals—and asked the group what they thought might turn things around. Then he relinquished control. Although the team's suggestions ran counter to Travis' own view of the situation, he decided to step back and let them try it their way.
And the strategy worked. The team relished the autonomy, was re-energized and put on the hustle. And the sales poured in.
With that, Travis' management style was transformed forever.
My colleagues and I at research and advisory company Great Place to Work came up with the term "For All Leaders" to describe the most effective and inclusive leaders. These managers and executives have traits such as humility, the ability to build bonds of trust with and among team members, and a focus on a bigger purpose rather than immediate results. Travis was developing into that kind of leader.
The successor to confined masculinity is liberating masculinity. This approach to manhood expands on the provider, protector and conqueror identities, freeing men to embrace additional dimensions such as caregiver, to develop greater compassion, to be vulnerable, and to practice critical self-reflection. Men embracing this version of manhood are willing to let down their guard and eager to connect and collaborate. They make room for the needs, desires and ambitions of others.
Sensitivity to others might seems "weak" under traditional masculinity. But it is key to strong leadership these days. At Google, one of the most successful companies of the 21st century, the most important ingredient to team success is "psychological safety." Caring rather than scaring produces the best results today.
Travis' team made up the deficit, raking in about $10 million in six months, and Travis chalked up the success to a fire in the bellies of his colleagues, who finally had a say in how they worked.
"The wrong strategy with energized people becomes the right strategy," Travis says. "It was the hustle that made it happen."
His reinvented masculinity allowed that hustle to happen.
---
Have you read?
World's Best Places To Visit.
Best Wedding Destinations in The Caribbean.
Oldest hotels in the United States.
Best Family Vacation Destinations In The US.
Must Visit Caribbean Islands For Holiday With Family.
---
Add CEOWORLD magazine to your Google News feed.
---
Follow CEOWORLD magazine headlines on:
Google News
,
LinkedIn
,
Twitter
, and
Facebook
.
---
Thank you for supporting our journalism. Subscribe here.
---
For media queries, please contact:
info@ceoworld.biz
---