Luxurious Villas In Lake Constance
Situated at the meeting point of three astonishing countries-Germany, Switzerland, and Austria, Lake Constance, which is formed by the Rhine Glacier, is the third-largest freshwater lake in Central and Western Europe as per the surface area. Located in the foothills of the Alps, the Lake Constance features 10 tiny but magnificent islands and several peninsulas. With a minimum temperature of -2°C in winters to a maximum of 26°C in summers, Lake Constance treats you best in summer and early autumn, i.e., June to September.
Since, it's a freshwater lake, its tremendously good quality of water homes a variety of flora and fauna, alien species invasion and global warming have induced changes in the composition though. Lake Constance provides shelter to more than 37 non-native plant and animal species, including killer shrimp, water fleas, zebra, three-spined stickleback, and quagga mussel. Its birds like chaffinch, great tit, black cap, starling, and robin can magnetize anyone with their radiant colors. Around 45 species of fish currently survive in the lake.
Lake Constance is a blend of history and nature. If its Meersburg Castle brings you back to the history, its Mainau island sets as the perfect backdrop for your instagrammable pictures. Millions of flowers and plants here will simply blow your mind. If there is a historical person hidden inside you, you must explore the Old Town. Just stroll down the streets and stay mesmerized by its architectural beauty. The Salem Monastery and Castle, The Rosgarten Museum, Archäologisches Landesmuseum, and Hus-Haus Museum denote the culture of this grand place.
If you want to enjoy by not doing anything, the Konstanz harbor is for you. You can visit this place anytime but witnessing sunset here would be one of the unforgettable experiences you can ever have. You can have a great opportunity to cycle, hike, and ski at the Allgäu highland, one of the most gorgeous landscapes in Europe. Boat riding on the lake won't just set your mind free but would make you connect with nature all the way more. Eriskircher Ried is a serene area nearby lake, an ideal place for hiking, cycling, water views, and bird watching.
It also has great options for a luxurious stay, some of which are mentioned below-
Holiday Villa Konstanze.
Hofhalde 10, 78462 Konstanz, Germany
Holiday Villa Konstanze is a central tranquil villa with everything one may require on a vacation. With proximity to the restaurants for tempting meals, various spots for recreation, and the downtown, the villa turns out to be a good option for the tourists.
Villa am See.
Meersburger Str. 4/3, 88709 Hagnau am Bodensee, Germany
Run by a couple, this well-maintained beautiful place with incredible interior overlooks the Lake Constance. Its cozy atmosphere and supreme location make it a great place for summers as well. Its excellent service and personal attention by the host make it different from its counterparts. What captivates the guests are its garden and a terrace with lake view.
Hotel Villa Seeschau am Bodensee.
von-Laßberg-Strasse 12, 88709 Meersburg, Germany
Just imagine yourself waking up in a room with a view of vineyards in front, looking over town and lake! Sounds exciting, isn't it??  Book a room in this villa for this exhilarating experience. Well, this villa features scenic rooms and suites in an elegant Mediterranean style offering spa and a complimentary breakfast buffet.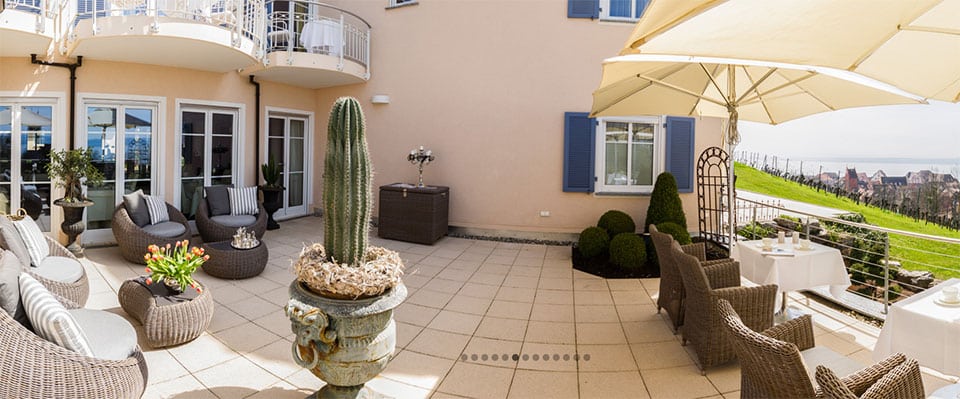 Villa Barleben am See.
Seestrasse 15, 78464 Konstanz, Germany
With its proximity to downtown and the Lake Constance, this villa serves you with a great location, friendly and humble staff, eclectic decor, and spacious rooms. You can easily take a leisure stroll lakeside with your love hand in hand or just sit beside your love on the lakeshore and gaze at the water currents. Have a lip-smacking Mediterranean breakfast in its restaurant.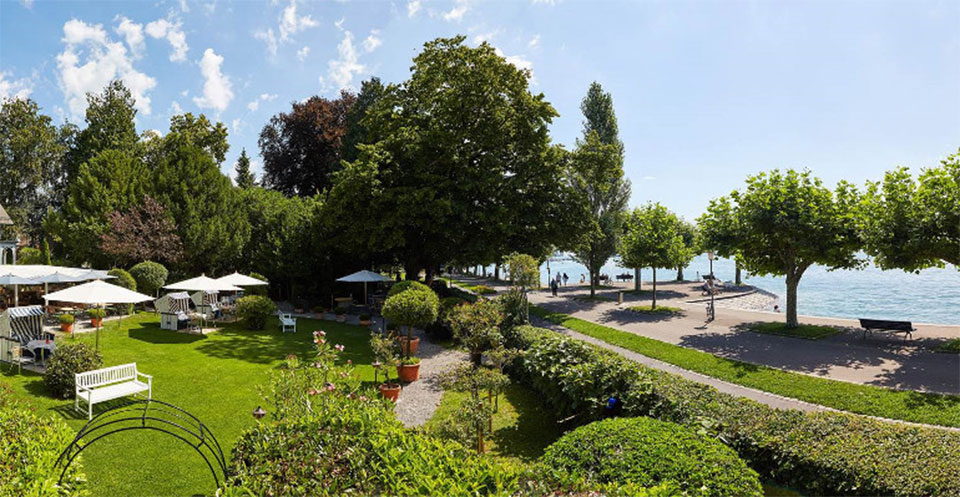 VILLA PUPPENHAUS Bodensee.
Kirchberger Str. 15, 88090 Immenstaad am Bodensee, Germany
Start your day with a tempting and wholesome breakfast at its restaurant. You can also experience the spa suite with Jacuzzi and the sauna in the room. You'll have a gala time in this well-maintained and neat accommodation with the hosts offering gracious service.
---
Have you read?
Billionaire Owners And Their Private Jets.
Best Countries For Entrepreneurship.
Countries With The Best Health Care Systems.
Countries With The Highest Inflation Rates In The World.
Best Countries For Investment In Travel And Tourism Sector.
---
Add CEOWORLD magazine to your Google News feed.
---
Follow CEOWORLD magazine headlines on:
Google News
,
LinkedIn
,
Twitter
, and
Facebook
.
---
Thank you for supporting our journalism. Subscribe here.
---
For media queries, please contact:
info@ceoworld.biz
---