Treat Your Employees Like Customers: How to Increase Their Engagement and Productivity at Work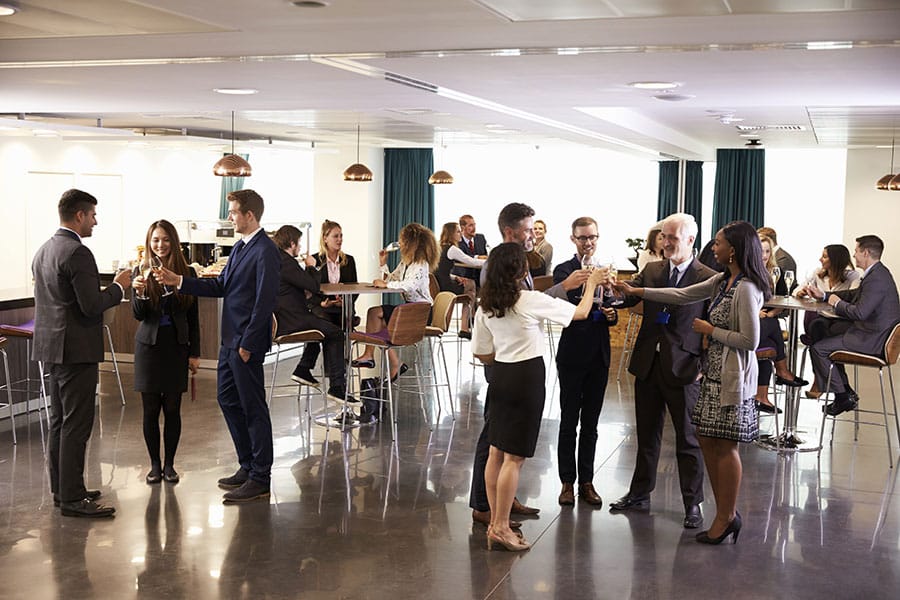 Imagine that your employees could save 10 minutes every day when they're looking for information they need to do their jobs. For a 1,000-person organization, that comes out to a staggering 50,000 minutes saved per week.
In companies that use sophisticated enterprise search tools, workers can actually save a lot more than 10 minutes daily. A McKinsey Global Institute report found that employees spend nearly 20 percent of their time looking for information, and another 14 percent communicating and collaborating. That means that a company's intranet, and its enterprise search solution, can have a huge effect on how much time employees spend searching for answers — and potentially make those efforts far more efficient.
Internal search is the cornerstone of knowledge sharing within the enterprise — a critical way to break down both organizational and domain silos. It is even more valuable when coupled with social technologies: The McKinsey report concluded that using social tools can help companies raise the productivity of knowledge workers by up to 25 percent. With advanced enterprise search, employees can not only comb quickly through volumes of company data; using tools like Microsoft Teams, Workplace by Facebook, and other collaboration platforms, they can also quickly find the right internal experts to consult or easily locate previous conversations.
Investing in internal search is essential to building a satisfied and productive workforce. Helping employees get their work done efficiently is critical to their professional well-being — and fast, effective access to information, regardless of where it is located in the organization, is absolutely critical to achieving this goal. I think of this kind of effort as generating maximum employee return on value (ROV). Providing employees with the means to access information efficiently is one of the best investments a company can make.
Saving Valuable Time
Searching across multiple systems can be time-consuming, but it is even worse when employees don't know where to look or whom to ask to find information to complete essential tasks. Enterprise systems that allow workers to find answers they are looking for with a single search query vastly increase employees' ability to work independently, even if they are relatively new to the company.
Having a single place to look for answers can also pave the way for easier sharing of information and improved collaboration among colleagues. For example, members of a team working on a white paper should be able to locate the most recent version of the document easily simply by using internal search rather than wasting time trying to access a shared drive or looking through their inboxes for files sent via email.
Advanced enterprise search solutions not only increase productivity; they also free up employees for activities that keep them engaged, such as on-the-job training and higher-level projects that can lead to advancement.
Employee Engagement is Priceless
Gallup's 2018 State of the American Workforce report found that only one-third of 100 million employees polled said they were engaged at work. Fifty-one percent were not engaged, and the remaining 16 percent were what Gallup called "actively disengaged," meaning they are "miserable in the workplace and destroy what the most engaged employees build." Engaged workers are committed to their companies' missions and are better brand representatives, while disengaged workers are often unproductive and likely to be looking for other jobs.
By contrast, companies with generally happy, motivated employees have been proven to outperform competitors. Companies that made Glassdoor's "Best Places to Work" have outperformed the overall market by 115.6 percent.
Many factors affect employee engagement, but one essential aspect is that workers are able to perform necessary tasks unencumbered by a lack of resources or technology-related setbacks. The Gallup report found that only three of 10 workers "strongly agree" that they have the equipment and materials they need to do their jobs effectively.
No single strategy or undertaking will guarantee workers' satisfaction, but investing in their wellbeing by removing roadblocks that slow them down or make them feel stifled is a crucial step toward improving workplace morale. By investing in enterprise systems that are effortless and easy to use, companies are directly investing in their greatest asset — their employees.
The Bottom Line
Employee engagement not only results in a more productive workforce; it also decreases the money and time lost when knowledge workers leave the organization. Research by Aon Hewitt showed that, if employee engagement increases by just five percentage points, companies experience an average of three percent revenue growth the following year.
Workers in all corners of the organization who can quickly find information and insights across the enterprise are better prepared — and more willing — to create excellent customer experiences. With better access to information, customer service and technical support representatives can resolve customers' issues in less time. Sales reps who can easily find in-depth data about complex product lines are better prepared to have engaging discussions with prospects. And R&D departments can use advanced search to find critical information, avoid duplicating efforts, and get products to market more quickly.
When equipped with better search tools, enterprises as a whole simply perform better. As Jim DuBois, former corporate vice president and CIO of Microsoft, said in an article about digital transformation, "Knowledge and insight exists inside your infrastructure; it's just waiting to be found. By securely breaking down information barriers, we'll understand and learn how everyone in the company uses their time and help maximize the impact of our workforce."
I believe a company's intranet is, in some cases, actually more important than its customer-facing website. Unfortunately, many companies ignore their intranets and search capabilities and the value they provide to employees. Google has taught us how useful and powerful search can be, yet enterprise search lags years behind, with clunky and heavily customized deployments. This is not only about ROI, measured through minutes saved per day. More importantly, it is about creating return on value for your employees — improving their experience within your organization by offering personalized, intelligent, and easy-to-use search that will enable them to produce their best work.
---
Written by Massood Zarrabian.
Have you read?
# Countries With The Highest Average Life Expectancies In 2030.
# The World's Best Performing Companies 2019.
# The World's Safest Cities Ranking, 2019.
# World's Most Luxurious Hotels, 2019.
---
Add CEOWORLD magazine to your Google News feed.
---
Follow CEOWORLD magazine headlines on:
Google News
,
LinkedIn
,
Twitter
, and
Facebook
.
---
Thank you for supporting our journalism. Subscribe here.
---
For media queries, please contact:
info@ceoworld.biz
---