Business Roundtable Confidently Raises Expectations: Corporate Leaders Now Must Deliver Or Face The Consequences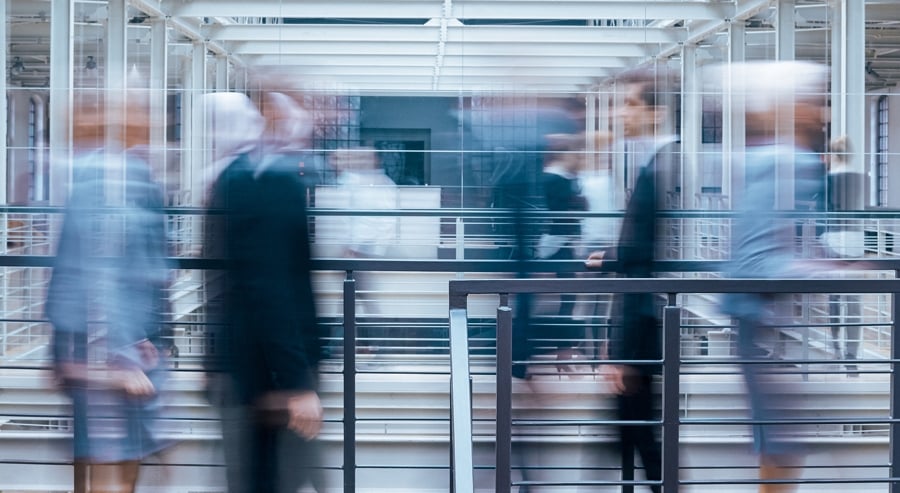 Reputation risk management just got more complicated. And the level of engagement required of boards just got more intense.
With the Business Roundtable's recent statement that the very purpose of corporations includes supporting employees and communities and protecting the environment – with generating long-term value for shareholders coming only at the end of that list – they have created an expectation among corporate stakeholders that will be challenging for some companies – even some signatories to the statement – to meet.
Commenting on this new definition of corporate purpose, Alex Gorsky, Chairman of the Board and Chief Executive Officer of Johnson & Johnson and Chair of the Business Roundtable Corporate Governance Committee, noted "the essential role corporations can play in improving our society" and the importance of "meeting the needs of all stakeholders."
Reputation is all about expectations. Corporate reputations are at risk when reality doesn't meet those expectations and when stakeholders are left disappointed or angry. Disappointment and anger can take the form of a $572 million fine, such as the one levied against Johnson & Johnson in an Oklahoma ruling for "misleading marketing and promotion of opioids" that "caused an opioid crisis that's evidenced by increased rates of addiction, overdose deaths and neonatal abstinence syndrome."
When JPMorgan Chase CEO and Business Roundtable Chair Jamie Dimon talks about pushing "for an economy that serves all Americans;" when companies claim a commitment to meeting the needs of all stakeholders; when they place employees, the community and the environment on equal footing with investors – they had better be prepared to live up to that commitment.
Besides being costly, reputation risk can become personal for corporate board members. For the year ending June 2019, according to "Agenda," 25 lawsuits were filed or amended in federal court, that alleged, at least in part, board-level responsibility in connection with corporate reputational damage.  That's an increase from only six the preceding year.
Nine of 10 S&P companies already disclose reputational risk in their SEC filings as a material peril.  This new statement of purpose will only heighten awareness of the board's responsibility and focus greater attention on the obligations it has set for itself among groups of stakeholders with disparate and sometimes conflicting agendas. It raises the risks for companies and individuals in leadership, for both legal liability and for culpability in the court of public opinion.
The good news is that there is a clear formula for steering through this reputational minefield. Just as many financial institutions have "know your customer" rules, all companies will now need comprehensive "know your stakeholders" practices. Understanding the expectations of each segment, managing them, and recognizing and mitigating the risks has always been the key to reputation risk management and it still is.
If companies treat this new statement of purpose as a mere marketing tool, designed to appease angry politicians and an alienated public, they will be making a huge mistake. If they view it as a form of reputational insurance that will improve their image and protect them from attacks when the next recession causes consolidations and layoffs, they are missing the mark.  Marketing is not risk management.  Andrew Carnegie famously said: "The older I get, the less I listen to what people say and the more I look at what they do." With these new expectations set, stakeholders are going to be looking for meaningful action – they are going to expect companies to build in systems and practices, with oversight at the board and CEO level, that make these promises a reality.
The complication is that different stakeholder groups have different priorities and their views may change over time. If making a corporate campus more energy efficient, thus protecting the environment, means closing an old central utility plant and results in laying off the employees who operated it – whose interests take precedence? If it's in a company's financial interests to close an inefficient factory, but a community depends on that factory for jobs, how does it balance those competing priorities?
And what happens when cultural, social or global economic forces change people's priorities. In 2007, low cost mortgages, mortgage backed securities were seen by most as a great boon to society, with accessibility of credit spurring entrepreneurship and home ownership. In 2008, to paraphrase Claude Rains in Casablanca: we were all "shocked, shocked" to learn how many bad loans – and securities collateralized by them – financial institutions held.
A few years ago, some major retailers considered gun sales a major part of their business. Today, the public's revulsion over mass shootings has caused many of them to scale back or eliminate gun sales altogether. And the reputational issues associated with guns have led financial services firms to cancel affinity products and other relationships they had previously with groups like the NRA.
Good governance requires recognizing these potential shifts – and that all issues are not of equal importance to all stakeholders – and developing methodical, repeatable processes for identifying stakeholders and gauging their interests over time. This information will enable corporate leaders to determine the best strategy when economic realities force trade-offs and require hard choices to be made.
It is a risk management exercise, rather than a marketing one.  And by raising stakeholder expectations, the Business Roundtable has raised the cost of failure – failure that will tarnish not only corporate brands but the individual reputations of corporate leaders. It will be felt in higher credit costs, lower earnings, lackluster stock performance, diminished employee morale and the resignation or removal of board members and top executives.
It is now more urgent than ever for boards to demonstrate their competence and the effectiveness of their governance practices. They need to bring in outside experts to examine and warranty those practices and enable them to provide a simple, clear and compelling narrative that preempts disappointed stakeholders and ameliorates their anger when that disappointment occurs. Stakeholders may forgive corporate leaders who have done everything possible against impossible odds. But for those who are perceived to have made promises and only paid lip service to them, their judgments will be harsh.
---
Written by Nir Kossovsky.
Have you read?
Best Film Schools In The World For 2019.
The Top 30 Women-Friendly Travel Destinations In The World For 2019.
Track Latest News Live on CEOWORLD magazine and get news updates from the United States and around the world. The views expressed are those of the author and are not necessarily those of the CEOWORLD magazine.
Follow CEOWORLD magazine headlines on:
Google News
,
LinkedIn
,
Twitter
, and
Facebook
.
Thank you for supporting our journalism. Subscribe here.
For media queries, please contact:
info@ceoworld.biz