4 Facts About Korean Men Fashion You Should Check Out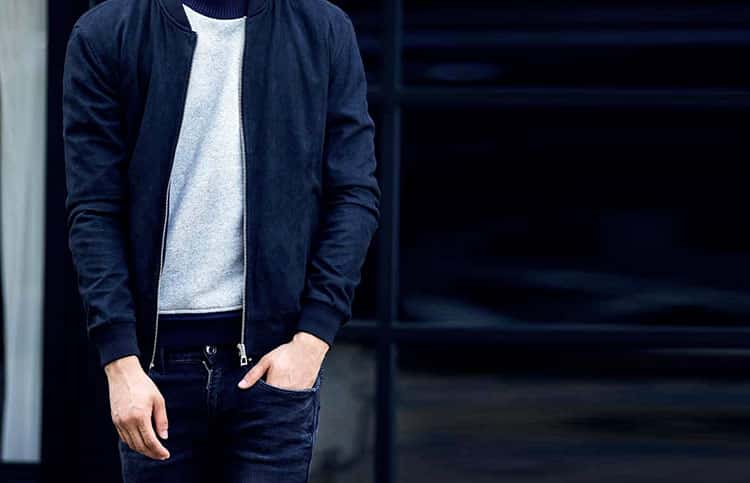 If there is one country which is making rounds in the fashion world, it is South Korea. South Korean fashion or simply Korean fashion is one of the most popular fashion in the world. Much of its popularity is credited to the Hallyu wave, which refers to the increase in international popularity of South Korean culture in the late 20th century because of the Korean entertainment industry.
The Hallyu wave brought people closer to Korean fashion, which is markedly different from the one prevalent in the West. The distinct light tone of the fabric, baggy clothing, and a huge variety of make-up products are some of the integral aspects of Korean fashion.
Interestingly, the Hallyu wave affected men's fashion as much as women's. Men have started adapting to Korean fashion by introducing baggy outfits, lighter tones, skincare regime and what not in their everyday lives.  However, there is much more to Korean men fashion than that.
Over here, you will find 4 facts about Korean men fashion which can help you understand it properly. Also, it will guide you as to how to go about incorporating Korean fashion in your life. So, let us take a look at what we have here.
The Street Style
If you have watched any movie or TV series from Korea, you would know that their street style is not as rugged and bold as we might think it is. Korean street style is quite different from the one prevalent in the West. There is a milder tone to it, as expected but there are certain other elements which are indispensable to it.
One such element is a hoodie. Korean men wear loose fitted clothing coupled with a pair of a relatively loose-fitted hoodie. However, Korean men tend to choose activewear over anything else when it comes to hitting the streets. You will very often find them wearing track pants. If you want to open up a little more, you can go for basketball shorts.
Going All Preppy
The word 'preppy' refers to a student or a graduate belonging to a prep school which is relatively expensive. It is also used to refer to those people who dress up like these students. The purpose of this look is to give off a rich aura.
In Korea, this style is largely popular among young adults. It is generally monochromatic clothing, which usually involves a three-piece outwear. A typical Korean Preppy style includes slim fit bottoms, long-sleeved T-shirts and a topcoat. It is to be kept in mind that the appearance should not look flashy and that it must have a very simple tone to it.
Formal Style
If you wish to understand Korean Formalwear, then watch any Korean drama which has a rich male protagonist (most of them do!). The sheer number of formal outwears that the guy will be wearing should be enough to give you a good idea.
Anyway, let me still give you some idea about it: Korean formal outwear introduces a lot of black in the outfit. Sometimes you will find men wearing primary colors, even those which are typically considered feminine (honestly, that is just stereotyping, if you ask me!). Korean formal wear is not afraid of experimenting with colors. It does not matter what color you choose, you must style it sophisticatedly—and apparently, Korean men are very good at that.
Winter Has Come
One of the greatest achievements of the Korean fashion industry is transforming winter fashion into a fashionable treat. It does not matter what they wear they will make sure they looked the best, even in winters when the options are not as diverse as that in summers.
Korean men incorporate a lot of black in their winter wear. Scarfs are indispensable to their whole look so you must get a good scarf with a rather somber tone. Also, considering the affection of Korean men towards baggy clothing, winterwear incorporates a chunk of this inclination in the form of extra-sized overcoats. Finally, add some denim bottoms and you are good to go!
---
Have you read?
The World's Safest Cities Ranking, 2019.
The Best Hotels In New Delhi For Business Travelers, 2019.
Best CEOs In The World 2019: Most Influential Chief Executives.
Countries With The Best Quality of Life, 2019.
World's Best Countries To Invest In Or Do Business For 2019.
---
Add CEOWORLD magazine to your Google News feed.
---
Follow CEOWORLD magazine headlines on:
Google News
,
LinkedIn
,
Twitter
, and
Facebook
.
---
Thank you for supporting our journalism. Subscribe here.
---
For media queries, please contact:
info@ceoworld.biz
---