5 Things To Pack When Going On A Solo Trip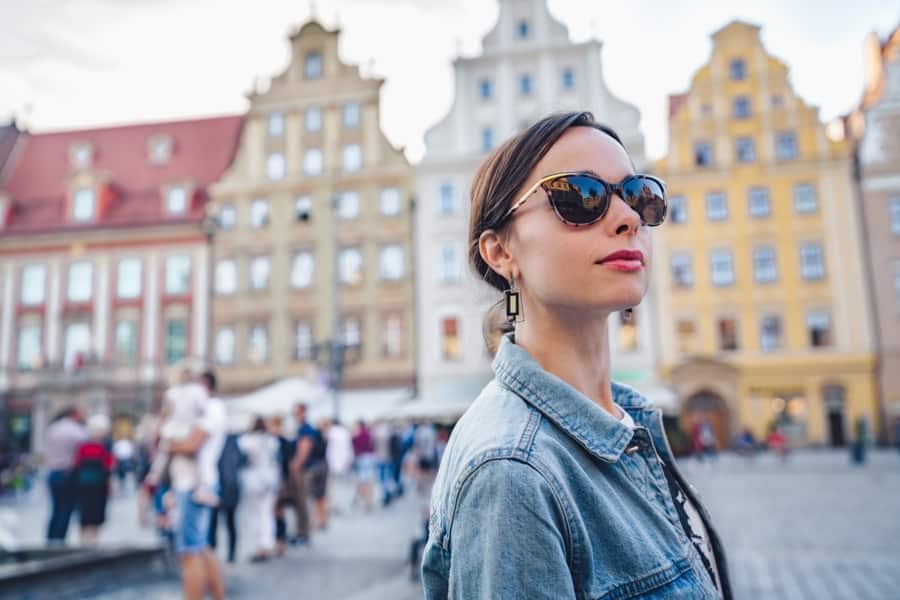 Unlike what many people think, Solo trip is an incredible experience on its own. A solo trip is not just a fun activity; it is a challenge to take it all upon oneself and brave the unpredictable world on our own. We do not need to be depressed, sick, or single to take on a solo trip: we must be courageous and positive to become a solo traveler.
Naturally, there are many things about the solo trip which we should know. Of course, we know where to go, what to eat, where to stay and whatnot. But, nothing can give you more satisfaction than a perfectly packed bag, which would be your Doraemon throughout the trip.
It is absolutely important that you have everything which a solo trip requires. You cannot stash everything in bags because it is not a family trip, and the virtue of solo trip lies in the vision of the traveler to have personal experiences. One cannot have such experiences when there are heavy bags to drag along.
Smart packing is not an innate talent. You develop it through deliberation and experience. However, you might save time if you just read up what I am going to mention below. There are 5 things which you should pack when embarking on a solo adventure. So, read along and know for yourself what they are.
Extra Wallet or get a Money belt
Money, card and travel papers are very important, and you cannot afford to lose them when travelling solo. Now, there are many ways you can ensure you do not lose them.
First thing first, get an extra, inexpensive wallet which you should carry along outside. You can also wear a money belt to stash valuable cards and money and prevent the prying eyes from noticing them.
A Whistle
Accidents happen even if you are going to the safest city on this planet. You cannot wait until some real damage is done to you or your belongings. Hence, it is advised you keep a whistle so that you can alarm people when any kind of emergency occurs.
Whistles are a better alternative than pepper sprays which take up a lot of space and are not as convenient to use as whistles. So, head to the store and get one really loud whistle for your own good.
First-Aid Kit
This is a must for everyone, whether or not you are travelling alone. You can forget anything else, but not a medical emergency kit.
Before you head to any place, make sure you have all medical necessaries with you. You are entrusted with the task of customizing a first-aid kit for yourself, and here are a few recommendations on what to include: bandages, antiseptic creams, antibiotic and common cold medicines. You should also bring along other medicines which have been specially prescribed to you for a certain medical condition such as high blood pressure.
Travelling without a first-aid kit is dangerous because we can never know when a medical emergency would happen and whether we would get timely medical attention.
Extra Undergarments
It is a thumb rule to always pack extra undergarments because you never when you need to change. It is suggested that you save the long-used undergarments for such purposes. Nobody likes to be stuck in a situation when they are in need to change of clothes and have no decent pair of undergarments to wear.
Roll up your undergarments and stash them in any corner of your bag. They hardly take space and would not be noticeable until you need them.
A Contact Card
You are on your own when traveling solo, and this means you will have to handle all the emergencies on your own. One way of dealing with exigencies is by writing down all your emergency contacts in a card which you could carry along on your trip. Keep this card in your pockets or bag so that they are easily accessible.
In the event of your mobile phone not working properly, you will be able to still contact certain people because you had their numbers written down. Also, when you are in need of urgent attention, someone might try helping you out and that card will be of great utility.
---
Have you read?
# Best Fashion Schools In The World For 2019.
# Best Business Schools In The World For 2019.
# Best Performing Arts Schools In The World, 2019.
# Best Hospitality And Hotel Management Schools In The World For 2019.
Track Latest News Live on CEOWORLD magazine and get news updates from the United States and around the world. The views expressed are those of the author and are not necessarily those of the CEOWORLD magazine.
Follow CEOWORLD magazine headlines on:
Google News
,
LinkedIn
,
Twitter
, and
Facebook
.
Thank you for supporting our journalism. Subscribe here.
For media queries, please contact:
info@ceoworld.biz