5 Essential Fashion Accessories You Should Take Wherever You Go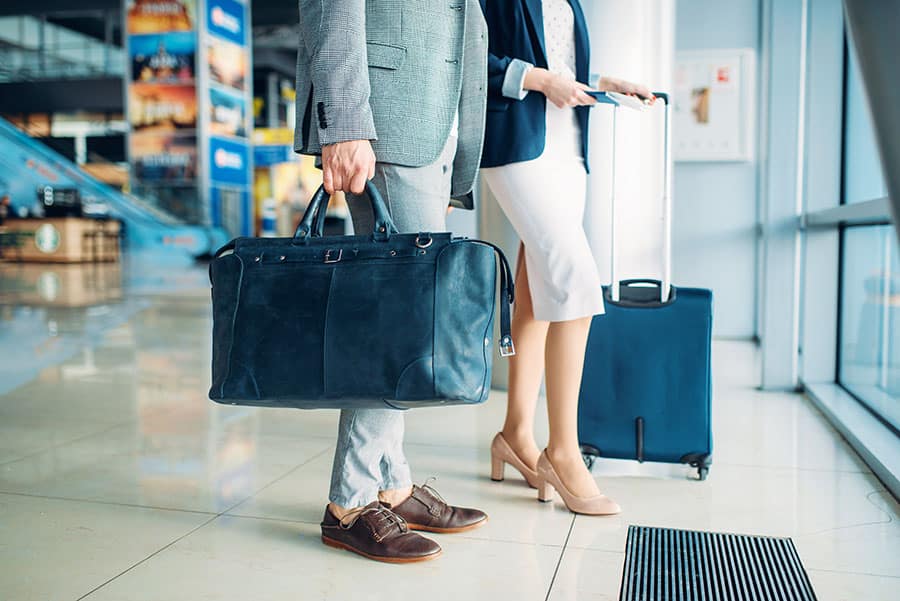 Clothes can do only so much for you. Unless your theme is minimalism, you need proper accessories to cut a class above the rest. And this is where accessories come in; they help you to get that little extra oomph.
Not only do accessories complement your look but they also make you look complete and well-groomed. In a time when first impressions are everything, it is important to stand out.
In this article, I will be telling you about five such things that are an absolute essential for you.
A Well Suited Pair Of Footwear
Walking to the shop or attending an event, choose a pair of shoes (or sandals) that you are comfortable in. The material of your footwear is very important (suede or leather) to the occasion that you are dressing for.
Mesh and sneakers are good as long as you plan on keeping it super casual but anything other than that requires you to be more presentable than running shoes.
Scout and trial for your comfort but finally settle on an evergreen classic that finishes up your look perfectly. You can easily ruin a good get up by pairing it with poor shoes. Do not make that mistake!
Your Pair Of Sunglasses
The one thing that is common in every attractive personality that you might have ever come across is enigma. They all have an air of mystery surrounding them. That is what a pair of sunglasses will do for you.
From aviators that look sporty and classy to classic wayfarers that can be coupled with anything casual or semi-casual, invest in what you feel good in. An added benefit is that they can help you hide your eyes if you ever have to step out half tired.
And needless to say but they do protect your eyes from UV rays and glares so either way, it's a win-win.
A Good Quality Belt
There is only one word for why belts are mandatory, sophistication. They add class to your pants instantly. Slim belts look good on high waist pants, and low rise jeans are better coupled with broader versions.
You have to have a good belt. Worn out or ill-fitting belts will have the exact opposite effect of the look that you are trying to achieve. Not only it looks shabby but also gives off the impression that you lack a proper dressing sense.
The difference between an average, run of the mill appeal and an instant hit can be a good quality belt!
A Pair Of Earrings/Ear Studs
Guy or girl, you have to have a pair of ear studs. Wearing an ear stud is one timeless fashion statement. It has been here for a long time and it will still be here when we are long gone. Regardless of the age bracket that you fall in, you can carry them off with ease and elegance in equal measures.
For women, if you are having difficulty deciding on an earring for the evening why not go with ear studs instead? They suit every face shape and can instantly add grace to your face.
When you go with an earring, you have to plan your entire dress accordingly. But a stud can be gold or silver or diamond or even ruby, it will look good on anything that you decide to wear.
A Handbag/Man bag
It is not just a handbag; it is an ensemble of all that you are. From your purse, your papers to your makeup to any and everything that you need through the length of a day are with you in your handbag. There is a reason why this one occupies the place of the most important accessory.
Forgetting to put on your perfume will not alarm you as much as forgetting to take your handbag along. On top of that, it can make any dress look chic and add loads of appeal to your attire.
It is a little something that says a lot! It is worth your while to invest in a handbag. Try not to go for knockoffs; you will regret it in the long run when the sheen wears off.
---
Have you read?
# The World's Top 100 Most Successful Unicorns, 2019.
# GDP Rankings Of The World's Largest Economies, 2019.
# Most Expensive Countries In The World To Live In, 2019.
# Countries With The Highest Average Life Expectancies In 2030.
# The World's Best Performing Companies 2019.
---
Add CEOWORLD magazine to your Google News feed.
---
Follow CEOWORLD magazine headlines on:
Google News
,
LinkedIn
,
Twitter
, and
Facebook
.
---
Thank you for supporting our journalism. Subscribe here.
---
For media queries, please contact:
info@ceoworld.biz
---