5 Things You Should Know About Louis Vuitton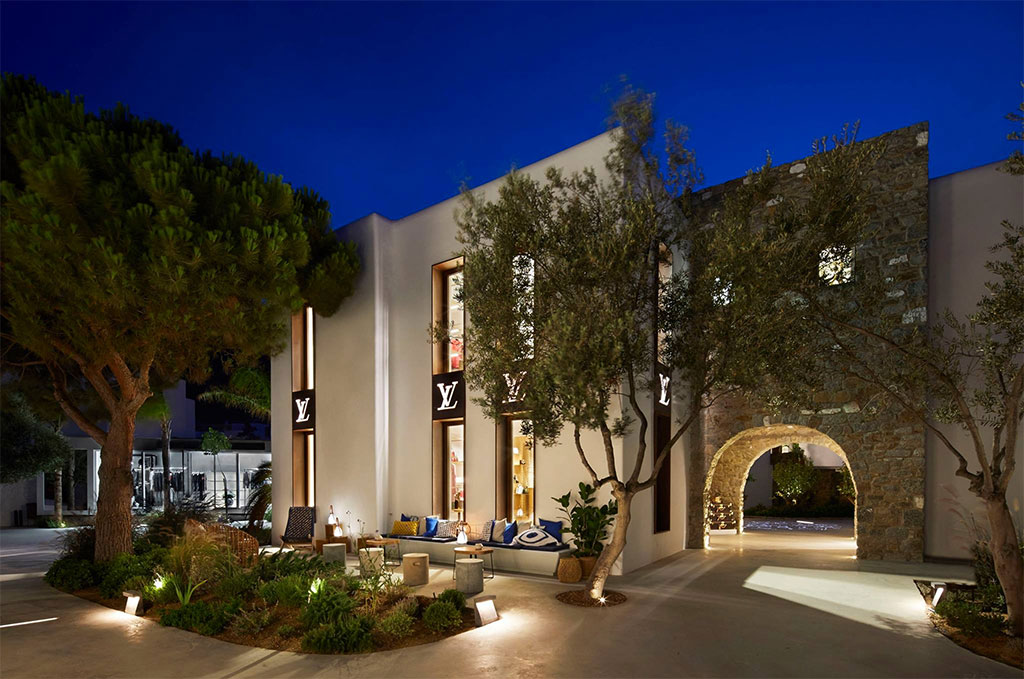 Louis Vuitton is one name in the fashion industry whose scale does not have many competitors. It is presently one of the most valued fashion brands in the world and is a proud division of the LVMH, which is a French conglomerate known for a plethora of other brands but only a few match the glory of Louis Vuitton.
Louis Vuitton is many things to be told in a short article. However, there are a handful of things about which the brand is most known. There are many interesting facts about it, which gives it much publicity. In this article, you will get acquainted with a few of them.
So, here are 5 of them for you to know. 
The Namesake Founder Started As a Box Maker
Let us first start with its origins. Leaving Anchay, the place where Louis Vuitton was born, at the tender age of 13, he reached Paris after two years and developed carpentry skills. He became a pupil of Romain Marechal, who ran a well-established packing workshop. Louis Vuitton was quick at developing new skills, and his boxes earned him quite a name.
Who would have thought that this man would go on to establish the largest luxury fashion brand in the world?
Patronage From Elite And Foundation of Company
As noted earlier, Louis Vuitton started gaining a lot of popularity for his box-making skills. His popularity reached such a scale that the French elite started taking interest in his craftsmanship.
His clientele was studded with the names of prominent people in French society. He is the man who had the honor to have the wife of Napoleon Bonaparte, Eugénie de Montijo, as his client who ended up making him her official box maker.
With such fame about him, he secured necessary marketing and resources to kick-start his own company. In the year 1854, he started his company by the name Louis Vuitton Malletier—and it has grown so much today.
The Famous LV Monogram
Those who have purchased any Louis Vuitton good would surely recognize the LV monogram. But, have you ever thought what the story behind it is? Well, whether or not you have, I am going to tell you anyway.
The LV Monogram was developed following the death of Louis Vuitton. In the year 1892, Louis Vuitton's son, George Vuitton took over the reins of the company. He is the person responsible for creating the monogram, and the purpose behind the same was to stall unauthorized copies of the company's goods.
Could Harry Houdini have broken the lock?
This question plagues everyone who knows about Harry Houdini. If you do not know who Harry Houdini is, you should know that he was a famous American illusionist who garnered an international reputation as an exemplary escape artist. He claimed that he could open any lock, and he lived up to his reputation until his death (though many still brand him as fake). So, how is he related to Louis Vuitton?
In the year 1896, George developed a single lock system featuring two spring buckles for trunks. He claimed that the lock cannot be open up by anyone and invited Harry Houdini to take up the challenge. We do not know what response the latter gave to the invitation, but this does make me curious—Could he have managed through?
Nevertheless, the old lock system is still used today.
From Boxes to Fashion of all Kinds
Louis Vuitton started as a box making company. It ventured into all kinds of luggage making and was quite successful, especially ever since it launched its first leather handbag in the year 1930.
However, it was only after many years that it ventured into other areas of business. In the year 1997, the company spread its wings and brought within its domain fashion and perfume line. Today, it has become one of the most valued fashion brands in the world and has a presence in over 50 countries through 450+ stores.
Of course, the company has not lost its old, good touch. If you have a lot of money to spare, you can get custom-made luggage or bag. But, as noted above, you gotta pay more.
---
Have you read?
# Best Hotel Credit Cards Of 2019.
# Best Business Travel Agencies In The United States.
# Top 100 Best Executive Search Firms And Consultants That Dominate The Recruiting Business.
# Richest Families In The World, 2018.
---
Add CEOWORLD magazine to your Google News feed.
---
Follow CEOWORLD magazine headlines on:
Google News
,
LinkedIn
,
Twitter
, and
Facebook
.
---
Thank you for supporting our journalism. Subscribe here.
---
For media queries, please contact:
info@ceoworld.biz
---