4 Things You Should Know About Rihanna's New Luxury Brand Fenty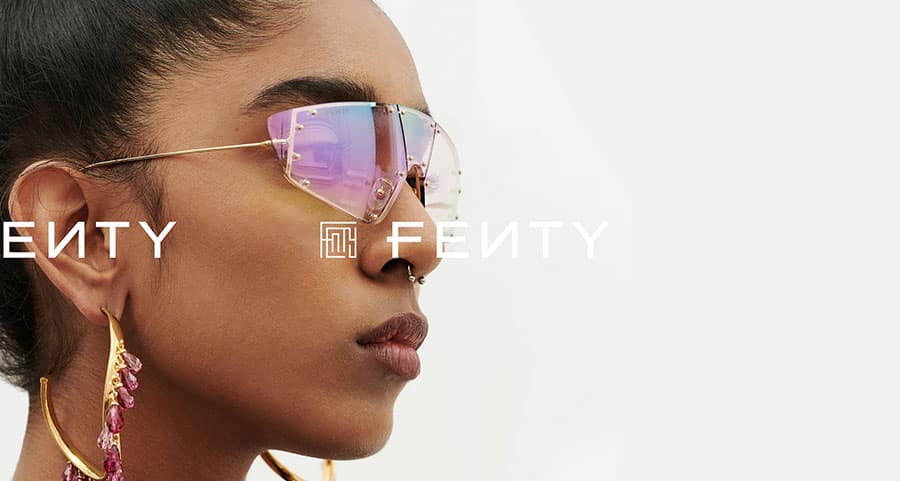 Rihanna is a global icon and does not really need an introduction. But, just in case, you don't know her or want to know a little bit more about the powerhouse she is, let me summarise about her in a paragraph. Surely, that is insufficient but what I can do. She has achieved so much.
Anyway, Rihanna, born as Robyn Rihanna Fenty, is a singer and businesswoman who managed her way through the white-dominated entertainment industry. She has sold millions of records, making her one of the best-selling singers in the world. She has secured places among Time's 100 most influential people list twice (2012 and 2018). In addition, she has ventured into many business engagements.
We are going to talk about her business ventures. To be more specific, we are going to talk about her latest, buzz-creating entrepreneurial step in the form of Fenty. Fenty is a luxury fashion brand which was launched in the month of May 2019. Her announcement was not only a great fashion moment but also ushered in reformation.
In this article, you will get to know what Fenty is and why it is regarded as a huge deal in the fashion industry.
Here are 4 things about the fashion brand which should answer all your questions. 
Bringing in the fashion stronghold, LVMH
If you are updated with the latest news, you must have heard about a certain guy called Bernard Arnault occupying the second position as the world's richest person. He is, of course, no ordinary guy—and let me tell you what makes him so exceptional.
Bernard Arnault is the CEO of the LVMH Moët Hennessy – Louis Vuitton, which is a conglomerate dealing in luxury goods. It is one of the most well-established fashion brands in the world, running many smaller brands many of which you already know.

So, what does LVMH has to do with Rihanna's new fashion venture?

Well, Fenty (stylized as FEИTY) is the new addition to LVMH. Rihanna secured a partnership with this giant brand, making her the first woman to be at the helm of a brand under the LVMH group. She is also the first colored person to make such partnership with LVMH—this is the primary reason why the whole partnership has been hailed as a great change in the fashion history and has brought a lot of credit to both the singer and LVMH.

See Now, Buy Now
Anyone who is caught up with fashion trends must have heard about the See Now, Buy Now movement.  If you do not know what that is, let me explain.
See Now, Buy Now is a movement which is slowly catching pace and relevance in the fashion industry. Ordinarily, it takes a handful of months before the collection showcased on shows is available for purchase. However, under this new movement, you can buy the collection immediately after the show.
Rihanna's Fenty will follow the See Now, Buy Now model. A natural outcome is that the collection is limited so you will have to make quick decisions.
Price range
As noted earlier, Fenty is a luxury fashion brand so expect the collection to go heavy on your pockets. Keep that side, it will surely upgrade your fashion style to a whole new level.
As far as I know, the price range falls between $200 and $1500 in the first instance. A typical outwear should cost you around $1000 or more. The collection also has accessories which would be around $60 to $700, depending upon what you are looking for.
It Starts From Paris
Rihanna launched the first collection on May 24, 2019. The said collection was showcased at a pop-up in the city of Paris. However, soon within a week, the said collection became available for sale on its official online website.
While it has been announced that the brand will run through an online flagship, it will keep setting up pop-up stores which should go hand-in-hand with the new collection launch. However, it will take some time before Fenty reaches the global population, and until then, you will have to wait.
---
Have you read?
# Best Countries For Business In Europe For Non-European Investors, 2019 .
# World's Top 100 Cities To Reside In For 2019.
# The World's Best Airlines For Business Travel In 2017.
# Best Websites For CEOs, Senior Executives, And entrepreneurs.
---
Add CEOWORLD magazine to your Google News feed.
---
Follow CEOWORLD magazine headlines on:
Google News
,
LinkedIn
,
Twitter
, and
Facebook
.
---
Thank you for supporting our journalism. Subscribe here.
---
For media queries, please contact:
info@ceoworld.biz
---