Ghosting 101: 5 Reasons Job Candidates May Be Leaving You in the Dark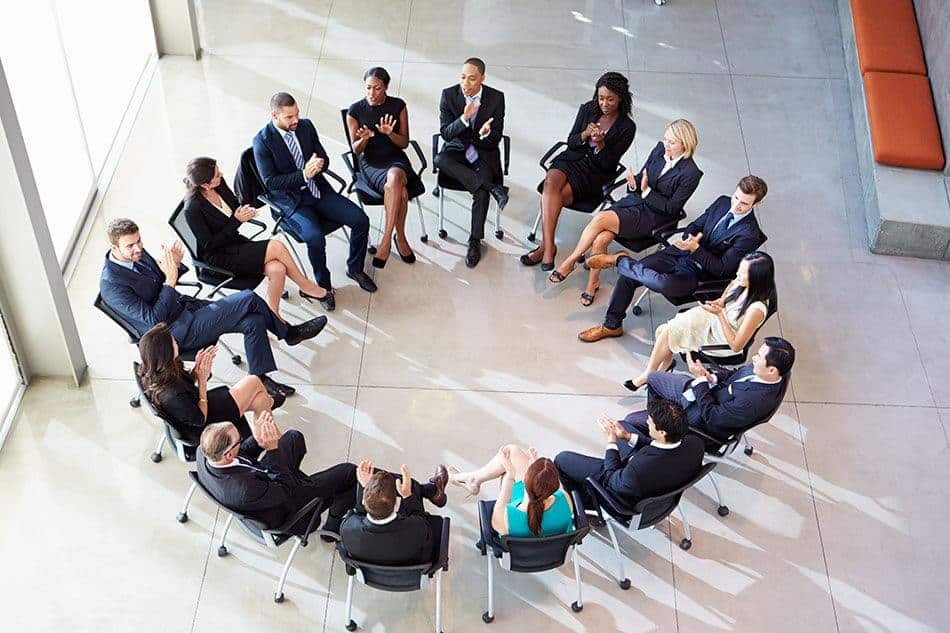 If you've heard the slang term "ghosting," odds are it was used in the context of the dating realm – one party in a relationship inexplicably stops all contact with the other as if they cease to exist. While this phenomenon has become an upward trend thanks to anonymous dating apps and social media, ghosting has also crept its way into the workplace.
In the business world, human resources and hiring managers are the ones most haunted by ghosting. In just about every industry, we are hearing stories about job candidates skipping out on interviews without any notice or follow up. Even iHire has been ghosted a time or two, most recently by a prospective member of our analytics team. This candidate had a strong resume and phone screen, but never showed up for the interview. As you can imagine, such situations are not just inconvenient, but also cost busy hiring managers time and resources.
I spoke with Lisa Shuster, founder and president of HR consulting firm, PeopleWorks, to get her take on ghosting. Shuster said interview ghosting has become alarmingly common among her clients, especially in the past year. "I've even had clients say that new hires aren't showing up for their first day of work without any notice or explanation," she added.
Interestingly, Shuster noted that the majority of individuals ghosting employers are entry-level candidates and those new to the job market. This supports the theory that ghosting is intrinsic to younger candidates, including millennials and Generation Z, the latter of which is beginning to enter the workforce in droves.
Are these notoriously fickle groups more likely to stand up an employer to pursue a better opportunity that arises during their job search? Maybe so – and perhaps learned behavior is to blame. For years, job seekers have complained about applying or interviewing for a job and never hearing back from an employer, despite their efforts. Have the tables finally turned?
Reasons for ghosting aside, today's competitive job market has made hiring qualified talent more challenging than ever, leaving employers with zero time, resources, and patience for no-shows and flighty applicants. Here are five reasons job seekers may be ghosting you and a few pieces of advice for avoiding these candidate vanishing acts.
You don't promote your company culture. Statistics show that 35% of U.S. employees will not accept a position if the company's culture was a poor fit for them. At the same time, 58% of millennials value an improved quality of work life over financial benefits when evaluating a job opportunity. Therefore, creating and promoting your brand's unique and rewarding culture (beyond typical healthcare benefits and paid holidays) makes a powerful impact for both current and potential employees.
Show job seekers what makes your company a great place to work through your job ad, website, and social media pages. Post photos of your last company happy hour on Facebook, or highlight your stocked kitchen and onsite fitness classes in your job description. Communicating these perks with candidates can make all the difference in how they perceive your brand, making them less likely to ghost you for seemingly better opportunities.
You don't incentivize. Sometimes you need a little extra give-and-take to ensure your candidates don't leave you hanging. This could be as simple as promising their favorite type of coffee during their interview, offering them a free trial of your products or service, or presenting them with a gift bag full of "company swag" on their first day. Even if you end up getting ghosted, the candidates who do show up will appreciate your effort.
You don't consistently communicate. Like making a sale or closing a deal, the more candidate touch points you can incorporate in your recruiting process the better. Engage with your applicants each step of the way, whether that means sending a friendly email reminder about their upcoming interview or following up with a phone call to describe the next steps upon their acceptance of your offer. All the while, maintain a friendly and inviting demeanor – make a connection with your candidates and they are less likely to stand you up.
You're not useful. Job hunting can be frustrating and time consuming, especially for those new to the workforce (and potential ghosters). Offer applicants a step-by-step rundown of the application process. What should they expect during the interview? Where should they park at your office? What's your company's dress code? Helping them prepare for their interview will show candidates that you value their time, and they will reciprocate that sentiment.
You procrastinate. Yes, the hiring process can take time, involving multiple interviews, background checks, paperwork, and more. To avoid being ghosted, though, you can't drag your feet – 70% of job seekers say they would lose interest in a role if the hiring process takes too long. As soon as a candidate accepts your offer, jump start your onboarding process. Introduce them to their new teammates, discuss their initial tasks, and give them a tour of their new workspace. If they are excited to be a part of your organization, they'll more than likely show up on their first day, eager to get started.
Even if you've never been ghosted (yet, at least) it's well worth reviewing your recruiting strategies to prevent an inconvenient, costly, and unnecessarily long hiring process. As a bonus, tactics such as showcasing your company culture, communicating regularly, and offering incentives can also go a long way in retaining employees and reducing turnover. It's all about creating and showcasing an engaging and rewarding environment where people of all generations want to work – without the ghosts.
---
Have you read?
# World's Top 50 Universities For Business And Economics Degrees, 2019.
# World's Top 50 Universities For Engineering And Technology Degrees, 2019.
# World's Top 50 Universities For Computer Science Degrees, 2019.
# World's Best Universities For Sport Science And Management In 2019.