3 Industries That CEO-Investors Should Invest In This Year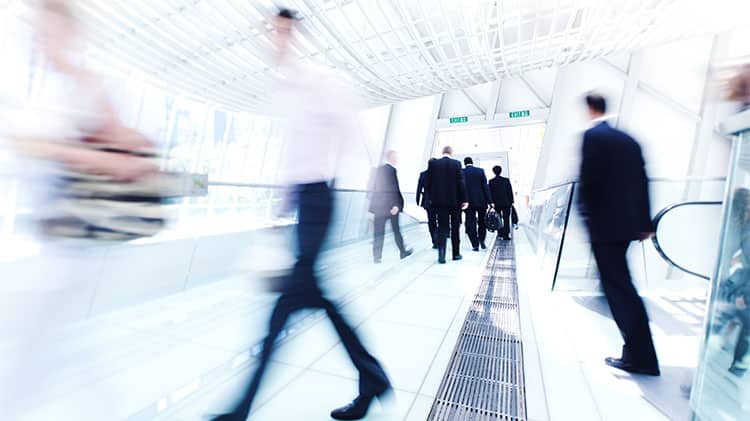 Many top CEOs eventually turn their attention to supporting the next generation of business owners and executives; passing on their knowledge through mentoring.
But some decide to go the direct route and invest in early stage startups directly, such as Niklas Zennström formerly of Skype, Tom Chapman of MatchesFashion, Danielle Morrill of Meltano.

But which sectors should CEOs new to the role of angel investor be focusing on? Where are the next-generation growth markets and what makes a great investment in 2019 and beyond?

Here are three sectors that executives and investors should consider this year.

1. Agriculture, Farming, And Food

Agricultural investment including agtech is an area that's set to explode over the next few years and it certainly should be on any investors' top-three list. According to PitchBook Platform, more than $1.6 billion of capital was invested in agtech businesses in 2018. But this is a drop in the ocean compared with many other sectors.

Up until the last year or so, agriculture was not on any angel investor's radar, and though the boom has started it's a few years off its peak. The reasons agtech is so fascinating are twofold: first it's so broad and deep, encompassing companies at the vanguard of emerging technologies such as robotics, automation and biotechnology.

Secondly, there is a growing appreciation that we are facing a future where food insecurity is rife. Without drastic action, population growth will eventually start to outstrip our food supplies. But aside from this, agriculture can be a highly engaging, attractive and fun sector to invest in.

Many investors have dipped their toe in to the new emerging agricultural markets including cannabis farming, lab-grown meat, plant-gene engineering and nutrition innovation startups. The huge and rapid success of companies like Beyond Meat, The Climate Corporation and Indigo Agriculture demonstrate that this is a sector worth considering for CEO angel investors.

2. Transport and mobility

Planes, trains and automobiles are not necessarily within the reach of a CEO investor, but when you dig down it has a lot to offer and huge potential. This is hardly a surprise. There can't be many CEOs who don't curse the journey to work on an almost daily basis. Our roads are highly congested, our public transport is often old and overcrowded and cities are still waking up to the idea of cycle lanes and integrated walkways.

Many startups in this sector focus on making it easy to replace your car with environmentally friendly alternatives such as bicycles. But, of course, this only works if you live within a sensible cycling distance from the office, and most of us don't. That's why the next-gen in this sector will focus on distance travel.

Much like successful US startup Lime, Berlin-based Coup has begun to offer a motor scooter sharing system covering the entire 92-square kilometres of the city. Their e-scooters are located at hubs in neighbourhoods around Berlin and the system is, unsurprisingly, app-based. In terms of public transport, BusBot based in New York City, is leading the way using data and algorithms to help bus companies predict demand, peaks and troughs, and offer a dynamic, responsive service.

For individuals who just can't do without their car, there are hundreds of startups worldwide focusing on carsharing. One of the most innovative is early stage start-up Carma. Recognising that the far-future is car subscriptions not ownership or leasing, the app-based company makes it easy for suppliers to offer flexible monthly vehicle rentals.

3. Manufacturing and engineering

In many western nations, productivity is a problem and it affects GDP. But as we all know, increases in productivity are easier to gain in manufacturing than they are in services. This means that over the coming decades it's likely we're going to see a huge fight-back in the manufacturing and engineering sectors in the developed world. This is an early stage opportunity for smart business angels.

Niklas Zennström's investment company funded one such startup last year. Oden Technologies solves the age-old problem in manufacturing: how to make efficiencies, streamline and get more productive when the data you need to do it is massive and literally everywhere. Oden pulls all the data together in real time into one interface, and identifies bottlenecks, variations, defects and inefficiencies, and allows multiple teams to see the same data across the whole company and remotely.

If you're not convinced by the idea of investing in manufacturing startups, take a look at Materialize.X. This company is in one of the world's most niche markets: engineered wood – for the uninitiated, chipboard products. The founders recognised that many engineered woods are manufactured using urea-formaldehyde, a toxin. So they developed and patented a harmless alternative and set about creating a tech solution that uses machine learning to support engineered wood factories.

By bother you might ask? Well, despite it being a niche market, the engineered wood sector is worth upwards of $300 billion. Engineered wood, glued together with often harmful substances, is everywhere – in homes, schools, offices worldwide. The market is huge.

Many CEOs get to the point in their career where they'd like to put something back, and use their experience and knowledge to help others. Angel investing is a route that's worth considering. You don't have to have a million-dollar slush fund and it can be incredibly rewarding. Plus if you pick the right sector you could make money too.
Have you read?
# Revealed: Best Pure Vegetarian Restaurants In Hong Kong.
# How To Find Vegan Food On Your Holiday.
# The 5 Best Beaches Of The World.
# Business Attire For Women: 5 Super Stylish Ways To Wear A Scarf.
Track Latest News Live on CEOWORLD magazine and get news updates from the United States and around the world. The views expressed are those of the author and are not necessarily those of the CEOWORLD magazine.
Follow CEOWORLD magazine headlines on:
Google News
,
LinkedIn
,
Twitter
, and
Facebook
.
Thank you for supporting our journalism. Subscribe here.
For media queries, please contact:
info@ceoworld.biz