Europe's 6 Luxury Holiday Destinations That Are Surprisingly Affordable
A large number of individuals travel from the United States to Europe every year to get an essence of that rich history, however, don't get stuck in the past — these well-known European cities have a lot more to offer.
European countries are loaded with lively cities are known for their nightlife, restaurants, historical centers, and architecture, so choosing which one to visit can be difficult.
Chances are that at least one of these cities will make it to your list. Use this list to enable you to plan your next trip.
Europe's 6 Luxury Holiday Destinations That Are Surprisingly Affordable
6. Paris.
Paris has it all, which is the reason it's as close to a must-see as there is in Europe. History, Food, art, culture, and beauty around each corner.Though you could beautifully spend your whole vacation admiring iconic sights such as the Notre-Dame Cathedral and Eiffel Tower, spare some time for relaxing at sidewalk cafes during the day and appreciating drawn-out meals with an astounding wine at night.
5. Venice.
There's not at all like Venice: Its special location puts Venice firmly on the list of best 7 European cities. The city is crisscrossed by various waterways and bridges and is best explored by walking. Go left, go right. And get lost! It is a major part of the beautiful Venice experience. Want to avoid the crowds? Book your journey in January, before Carnival arrives.
4. Barcelona, Spain
An unrepressed celebration of Catalan culture. Situated on the coast of Catalonia, Barcelona is loaded with mystery and personality. Everybody loves leisure and having fun. And the city offers fun for everyone: children and adults, thrill seekers, and other people in search of quiet and peace. You'll be able to walk among sharks, stroke dolphins, take a head-spinning ride on a roller coaster or admire the impressive views of Barcelona and the peaceful atmosphere of the parks. Although the most effective thing is to attempt and match them all in.
3. Amsterdam.
A  great downtown area that's as pedestrian and bike friendly as you'll find. Loaded with Windmills, cycling, canals, and Van Gogh however there's more to the Dutch capital than its most apparent associations. For the essence of the "new" Amsterdam, get a drink at Droog which is a renovated seventeenth-century hotel with only one room; and attempt innovative takes on seasonal vegetables and fruits at De Kas. There's plenty to do in Amsterdam, similarly as with any city, utilize your judgment.
Likewise, be sure you spend some time by the water—in 2010 the Canal Belt neighborhoods which were announced as a UNESCO World Heritage Site.
2. Rome, Italy.
Ah, Roma! Italy's capital is another most loved with travelers and for a decent reason. A region with an excellent deal to offer: ocean, good food, nature, and villages rich in history and art. The sea, lakes, the hills, rivers, and vineyards: the environment of Rome provide a plaything of diversity and attractions for nature lovers.
The iconic city has served everything from the 1953 film "Roman Holiday" to "The Lizzie McGuire Movie." Tourists come back from everyplace for the art, the church, the ruins, and the food. Drink an espresso at Antico Caffè Greco or Get a gelato and sit at the Spanish Steps and watch the world pass by.
1. Athens, Greece.
Nowadays, one of the world's most established cities is overflowing with new life. Birthplace of democracy, philosophy, and drama, the city of Athens is not just simply an open-air museum of foremost cultural heritage attractions but also a contemporary metropolis with an urban temperament. From the long-lasting Acropolis, rising on top of the city, to charming up and coming neighborhoods and contemporary art galleries, the city of the Olympic Games and Classic Marathon could be a majestically quirky clash of past and present. Come explore the old tourist spots of the Acropolis, one of the most popular places in Europe.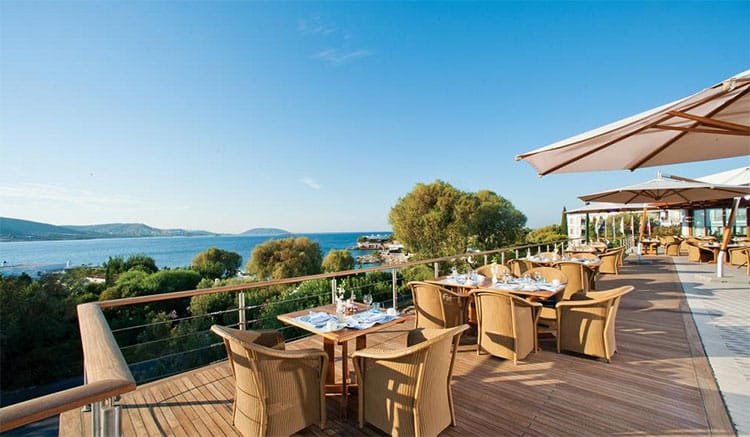 Wrap up
Who doesn't dream of the ideal European get-away? Europe always makes us consider excellent cities. Just make sure these best European cities are on your radar. Europe is hanging tight for you!
Methodology: CEOWORLD magazine analyzed 70 cities in Europe to find 7 hot destinations where you can visit for less than €200 a day. For each of the 7 cities, CEOWORLD magazine found average nightly hotel costs from Tripadvisor based on four-star hotels in the city center. Then, the costs of a three-course meal for one, an inexpensive meal for one and 4 local transportation tickets were found. All of those factors were added together to determine a daily sum for each city. Round-trip flight costs from London-Heathrow Airport in the United Kingdom, were included because Heathrow offers the greatest number of international flights. The UK's Post Office has posted its annual City Costs Barometer, comparing what visitors paying in pound sterling will cough up for a weekend enjoying all that every European city has to offer — from the cost of a cup of coffee to entry fees to the city's top gallery to two nights in three-star accommodation for two adults.
Do you have a most loved excellent city in Europe? Do you think some of our suggestions are downright crazy? We need to know!
---
Have you read?
# Different Type Of Caps/Hats For Different Occasions.
# Dubai: The Magnificent City.
# Top Romantic Places In The World.
# Fashion Alert: What's Going To Be Trendy In The Upcoming Season, Summer 2019.