Things To Keep In Mind Before Packing For Thailand
Thailand happens to be one of the top tourists" destinations in South East Asia. This is all due to its attractive breathtaking beaches, welcoming people, beautiful sceneries and the stunning temples. If traveling to this country is in your list of things to in the future, you could be wondering about the legal requirements to enter the state and how long you can stay there.
Among the many requirements is getting a Thai visa. You probably do not need a Visa to visit Thailand based on where you are coming from but must understand the requirements to ensure that you can enter the country without experiencing problems and what length of stay do not need Visa. Lack of a Visa could put you n trouble with the authority, but that is not the only thing that could ruin your travel life. There are other things such as the use of an expired passport, overstaying your welcome or lack of enough money to take you through the getaway and get you back to your motherland.
It is always recommendable that you check the requirements with the Embassy before planning the trip since the rules may change from time to time and your journey could be ruined. Let's have a look at some of the scenarios when visiting Thailand what you will need.
Traveling without a Visa
If you are a U.S citizen going to Thailand, and you have a U.S passport, you will not need a Visa unless you plan on extending your stay for more than 30 days and you have not been there as a tourist for over 90 days in the last six months.
You are given a 30-day entry permit on arrival at the airport or when crossing the border. You may decide to extend your stay when already there but you have to apply for the extension at the Thai Immigration Bureau in Bangkok. However, you will need to pay a fee for it.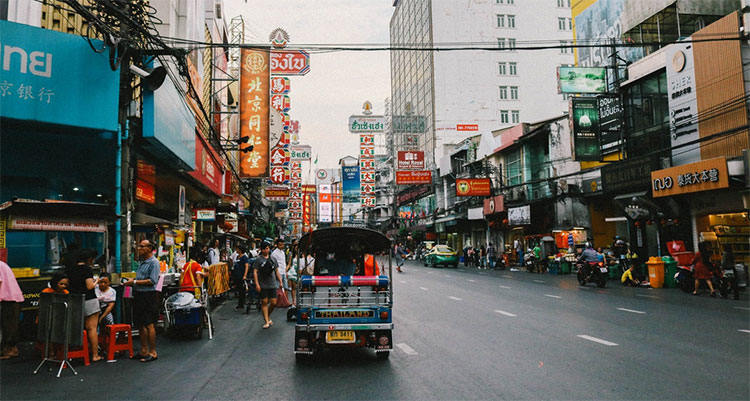 It is recommendable that those holding an official U.S passport or a diplomatic get a visa before trying to enter Thailand as they could be denied entry. Other than owning a passport and a return airline ticket, you must prove that you have enough cash to travel around the country. You need at least $314 per person or $628 for a family. This is essential to note as most individuals do not carry cash around when traveling with the aim of using a credit card.
If you are a U.S citizen, you ought to check with the Thai Embassy website to learn more about Visa application and whether you need to apply for it in advance. You can get a 15, 30 or 90-day entry permit after arriving if you are a citizen of another country other than the US.
Traveling with a Visa
If you intend on extending your vacation in Thailand, it is best if you apply for a 60-day tourist visa at the Royal Thai Embassy and do it in advance. If you wish to stay longer, you could apply for a 30-day extension at the Immigration Bureau in Bangkok which will cost you approximately 1,900 Baht. This applies if you had already arrived in Thailand but then changed your mind and now you want to stay longer than you had initially intended.
---
Also read: Global Passport Ranking, 2019.
---
If you wish to overstay
Thais are welcoming people, and they will be more than glad to have you visit. However, this does not mean that you should overstay your welcome. There are serious consequences that come with overstaying your lit and visitors are warned to think about that. Try and observe the dates indicated on your credentials to avoid penalties.
The overstaying penalty is up to $15.70 for every single day you extend, and you will be required to pay the fine before leaving the country. What's more? The system will not recognize you, and you will be viewed as an illegal immigrant which could lead to your arrest if; you are caught with an expired entry permit or visa. It is therefore best if you plan and get an extension permit if something comes up and you have to stay longer than you had anticipated. It is worth working towards getting it and paying the cash rather than waiting until you get in trouble. Getting the overstay fine could even lead to being banned from visiting the country ever again. Avoid overstaying at all cost.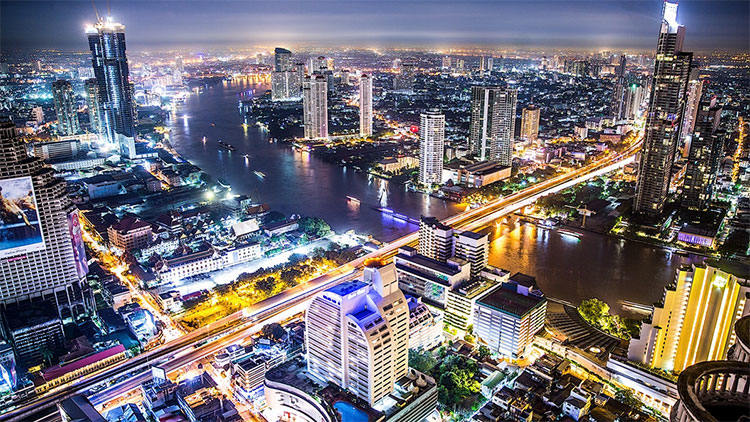 Requirement when entering Thailand
You must fill out the departure and arrival cards before getting into the immigration line to be cleared. Reaching the desk before filling in the form could delay you.
Thailand is an attractive country, and anyone would wish to live there. While circumstances may not give you a chance to permanently live there, going on a vacation is the most favorable choice. It is an ideal destination for anyone who wishes to recharge and get away from work or family problems. You could go there with your family but ensure that you have enough cash to take you through the getaway.
Do not forget to check in with the Embassy and learn more about the legal requirements and the documents required when going on a vacation. Ensure to submit application Thai in advance so you can have your Visa processed on time.
Do not let the fun you have there make you lose focus until you overstay your visit. You will end up losing your money to fines, and if you overstay for more than 200 days, you could end up in jail or get deported which will only ruin your reputation.
Getting a Visa takes only three working days for the embassy to process your application. Ensure that you have all the necessary documents and in two days after processing, you will have it on hand. Make a point this holiday and plan for a getaway with your family and friends and enjoy the much that Thailand has to offer.
Have you tried cruising on a yacht around Thailand?
You don't need any sailing experience on Cosmos Yachting's "by-the-cabin" cruises: the skipper does all the sailing while the cook prepares all your meals. Surrounded by the Andaman Sea along the west coast and the Gulf of Thailand in the east, is still a secret tip amongst yacht charter sailors.
---
Have you read?
Track Latest News Live on CEOWORLD magazine and get news updates from the United States and around the world. The views expressed are those of the author and are not necessarily those of the CEOWORLD magazine.
Follow CEOWORLD magazine headlines on:
Google News
,
LinkedIn
,
Twitter
, and
Facebook
.
Thank you for supporting our journalism. Subscribe here.
For media queries, please contact:
info@ceoworld.biz