From Lone Wolf to Wolfpack: The Key to CEO Survival Is to Utilize Your Community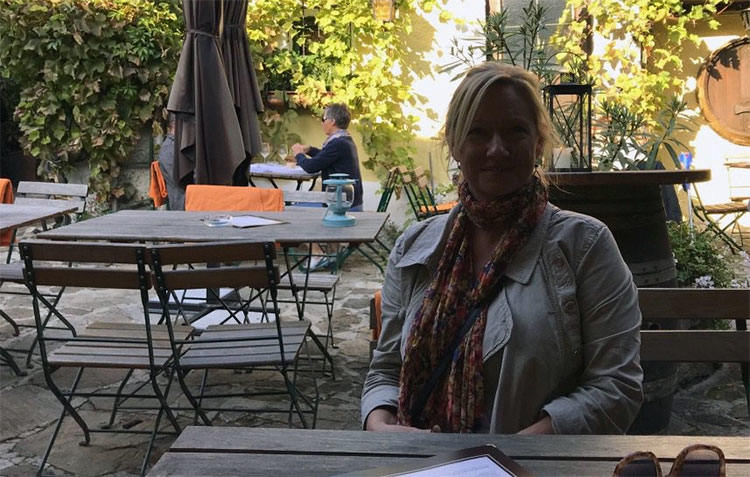 CEOs are often praised for their ability to step up to challenges and break away from the pack. However, throughout my consulting career, I've found that such a closed-off mentality is a sure way to leave money on the table and miss key opportunities to further the success of your business. This "lone wolf" identity is worn as a badge of honor when, in reality, it is a recipe for failure.
Everyone's heard some variation of the phrase "teamwork makes the dream work." So why is it that so many CEOs confuse the term "leader" with "party of one"? Maybe it's because they aspire to be like the greats. Many CEOs worship the Zuckerbergs and Bransons of the world, and they want to be the auteurs of their industry. But even the greats are only successful when they are part of a team.
Just look at how Mark Zuckerberg handled the recent Facebook data breach crisis. While he could have enlisted the expertise of his chief operating officer and lead board director, he relied solely on his legal counsel. This led people to believe that Zuckerberg considered the Cambridge Analytica scandal merely a legal concern rather than an ethical one.
Starbucks CEO Kevin Johnson, in contrast, relied on his entire team to address the arrest of two African-Americans at one of the chain's Philadelphia locations. After consulting with a few outside organizations, Johnson helped create an anti-bias training program for the entire company. Had Johnson refused the help of his teammates and colleagues, Starbucks would forever be labeled insensitive at best and racist at worst.
The Downside of Going It Alone
The consequences of Facebook's poor response are obvious, but the effects of constantly riding solo go beyond bad publicity. This July, the social media giant lost about $119 billion of its value, which was deemed the single biggest one-day loss in the history of the U.S. market. Additionally, research shows that our brains can't thrive without a healthy, cohesive group. The latest research in neuroscience tells us that when leaders isolate themselves, they bring out their most counterproductive behaviors, bordering on self-sabotage.
For example, Social Baseline Theory explains that we lose our sense of self when we ignore social resources. While being an "army of one" might sound tempting, the best way for CEOs to survive in their industry is to utilize the power of their community.
4 Ways to Effectively Leverage Others
Understanding the importance of your community is one thing, but adapting to that leadership style is another battle entirely. Following these tips can take off the pressure of working alone and make your organization more successful in the long run:
Build an effective, diverse team.
It might sound simple, but surrounding yourself with the best teammates is the most straightforward way to avoid the pitfalls of working alone. The key, though, is to build a team where everyone brings a unique, valuable skill set to the table.
According to research by Dave Winsborough, a psychologist who researches team dynamics, individuals' personalities greatly contribute to the overall functioning of a team. For the best results, put together a team with a diverse mix of traits and strengths; seek out team members who are results-oriented, relationship-focused, process and rule followers, innovative and disruptive thinkers, and/or pragmatic.
Obviously, one team member can't encompass all of the (sometimes contradictory) traits above. What you want to do is form a team of individuals who are dominant in one or two tendencies and complement them with people who are strong in the others. For me, making sure my team has a balance of these traits optimizes my division of labor and relieves the stress of taking sole responsibility.
Get yourself a solid peer support network.
Another element to your organization's success is your "after hours" team. Discussing ideas with people outside a conference room or an office space can help you feel more relaxed and secure when your stress level is through the roof.
This might mean kicking back with your right-hand man or woman and venting over nachos. Maybe this person is your best friend, your spouse, or a co-worker from a previous job. Whoever it is, he or she can give you the support you don't typically receive at work.
Once you find your encourager, counterbalance him or her with someone who's not afraid to give you constructive feedback. Because this individual is removed from your specific problem, his or her feedback can be objective and help you make strategic decisions moving forward.
Encourage trust with your team.
Having the right network inside and outside the workplace means nothing if your team members don't trust you. For you to retain the support you've acquired from building your team, your team members need to feel comfortable around you.
The trick to achieving this is eliminating the culture of fear in the office. Create an open dialogue in which people aren't afraid to discuss opposing views and offer critiques. Treat mistakes as learning opportunities to ensure no one's afraid to fail. These things will prove to your employees that you're the understanding and thoughtful CEO they need and can count on.
Conduct silent brainstorms.
One of the best ways to develop your community is through something you might already do: brainstorm sessions. But for the next one, try making it more accessible to the less outspoken participants. For instance, place several Post-it notes with questions written on them around the conference room. Then, have everyone rotate around and write their responses anonymously on the notes. This way, even the shyest introverts will feel comfortable contributing, and no one will be left out of the dream team you need to survive and succeed.
Trying to do everything yourself might sound appealing. You'd have complete control, and no one would be in your way. But going at it alone will only get you so far, and in the end, it promotes the very thing you're trying to avoid: failure.
---
Have you read?
# Europe's 100 best and most innovative universities for 2018 .
# The World's Most International Universities In 2018 .
# Check Out The Best MBA Programs For Women, 2018 Ranking.
# The 80 Best Countries In The World For 2018.
# RANKED: The World's Top 10 Richest Countries (2017-2027).
---
Add CEOWORLD magazine to your Google News feed.
---
Follow CEOWORLD magazine headlines on:
Google News
,
LinkedIn
,
Twitter
, and
Facebook
.
---
Thank you for supporting our journalism. Subscribe here.
---
For media queries, please contact:
info@ceoworld.biz
---