8 Ways To Make Passive Income And Build Long-Term Wealth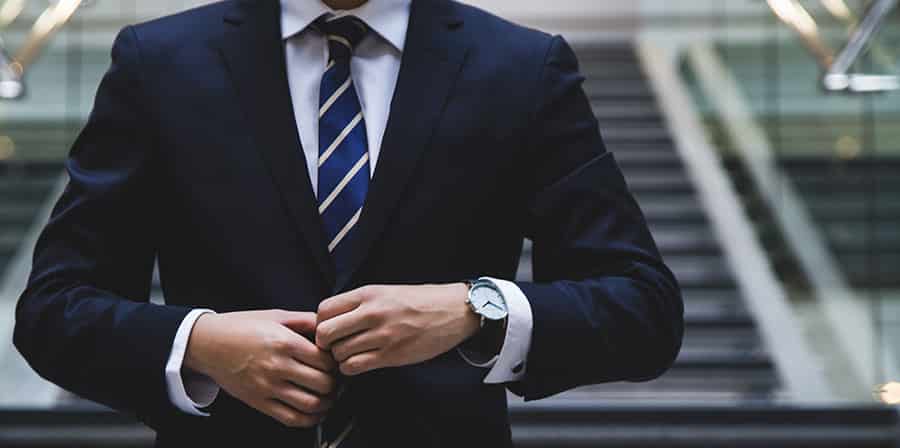 If you could build long-term wealth without clocking a time sheet or reporting to a boss, would you? Your dream can become reality with passive income. Consider eight proven passive income ideas that require a bit of work now and give you big rewards later.
Sell Information Products
Maybe you know how to sell cars, groom dogs or trim trees. Someone needs that information, so create e-books, DVDs, online guides, online courses or podcasts and sell your knowledge.
To get started selling information products, choose a topic. It should be something you're passionate about or a topic you're willing to research. Then choose a medium, such as books, videos or audio. When writing your book or recording your video, include detailed, accurate and helpful information that provides value to consumers. You're now ready to sell your product on your blog or website or via affiliates. Remember to continue creating great content, too, as you build a platform with quality informational products that make money for years to come.
Purchase Rental Property
Become a landlord, and you receive regular checks every month. Get started in this passive income business when you buy residential or commercial property.
While this passive income idea can be lucrative, consider the costs. In addition to buying the property, you'll owe a mortgage, taxes and other expenses on the property each month, and you'll be responsible to vet potential tenants and make necessary home repairs. It also may take a few years to make back your initial investment. Crunch the numbers to ensure this passive income idea is feasible for you.
Participate in Affiliate Marketing
While reading a blog about how color affects a buyer's mood, you may see a link to a business book about buyer psychology. Click on that link, purchase the book and the website or blog owner will receive a commission.
Start your own affiliate marketing business on your website or blog. This passive income idea works best when you have an active audience and link to products your readers want to buy.
To find products, contact vendors you know personally who sell a product or service. You can also access a website like ClickBank that's dedicated to finding and offering affiliate products. With affiliate marketing, you enjoy passive income with every click.
Invest in High-Dividend Stocks
Gain big yields when you invest in stocks that pay high dividends. Not only will you earn high interest on your investment, but you'll also earn capital gains.
When choosing this passive income tool, realize that larger investments yield more income. With a five percent yield, you must invest $1 million to make $50,000 per year. But even a small financial investment will grow.
Choose High-Yield Savings Accounts
Your financial institution may offer savings accounts, but the interest is probably well under one percent. Choose a high-yield savings account and build wealth faster.
Find high-yield savings accounts through online banks. As your account grows, you can use your accumulated wealth to invest in other high-yield options and continue making money with minimal effort.
Become a Silent Partner
Put the money you've accumulated to good use and invest in a business. Your capital can help them expand and grow. The business owner does all the work, and you receive a portion of the profits.
In addition to loans, check out equity building opportunities. Be sure to investigate the business carefully to ensure it's managed well and will earn passive income for you.
Refer Businesses
To increase revenue, customers and brand awareness, businesses may offer referral bonuses. Tell your friends about the business through word-of-mouth, video reviews or links, and you could earn free cash.
Simply contact the businesses with whom you have a relationship. They can include accountants, electricians and house cleaners. Ask them if they offer cash for referrals, and start telling people about their service as you make money.
Rent Your Home
Whether you have an entire home, in-law quarters or an extra room, rent it to travelers through a short-term lodging service like Airbnb, VRBO or HomeAway. You pay a small fee – three percent via Airbnb – and gain limitless income potential.
Your passive income depends on your location and the size and condition of your rental space. Each short-term lodging service offers tips on setting a price, and they insure guests. Put your house to work for you when you rent it.
These eight passive income ideas grow your long-term wealth. Consider implementing them today and start making money.
---
Have you read?
Track Latest News Live on CEOWORLD magazine and get news updates from the United States and around the world. The views expressed are those of the author and are not necessarily those of the CEOWORLD magazine.
Follow CEOWORLD magazine headlines on:
Google News
,
LinkedIn
,
Twitter
, and
Facebook
.
Thank you for supporting our journalism. Subscribe here.
For media queries, please contact:
info@ceoworld.biz