Most Influential CEOs And Business Leaders To Follow On Twitter, 2016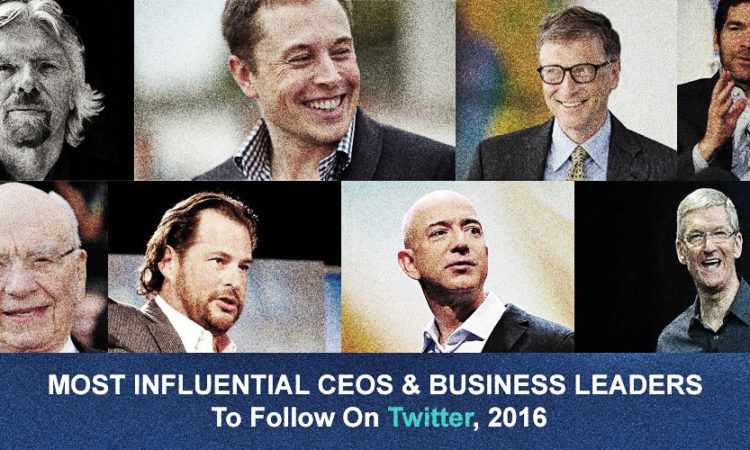 It shouldn't come as surprise that top chief executive officers (CEOs) and business leaders at the world's biggest companies are using Twitter more than ever.  Fortunately, there a number of prominent CEOs and business leaders, who have made Twitter part of their daily routine and share compelling content from their personal and professional lives. Follow them on Twitter to learn how many successful business leaders are using this "new corporate communications" opportunity. You can learn a great lesson and start to use Twitter to engage with your own clients, co-workers or network too, whether or not you are a CEO.
Below are my recommendations for the world's most influential CEOs and business leaders that you should consider following on Twitter:
Please join me by congratulations the most influential social CEOs on Twitter for 2016.
Do you know of another CEO that jumped into social media the right way? If so, please share below.
Follow me on Twitter: www.twitter.com/ceoworld
Dr. Amarendra Bhushan Dhiraj is the CEO and editorial director at CEOWORLD magazine, the leading global business magazine written strictly for CEOs, CFOs, top managers, company directors, investors, senior executives, business leaders, high net worth individuals, and the most globally powerful men and women.
Latest posts by Dr. Amarendra Bhushan Dhiraj
Leave a Reply