25 Of The Most Hilarious And Memorable Quotes About Women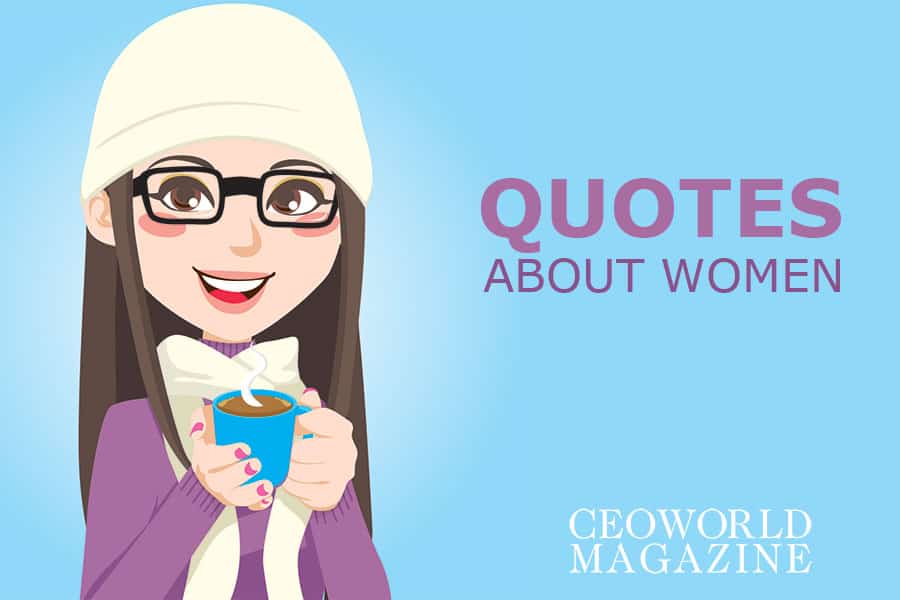 If you're looking for hilarious and memorable quotes bbout Women, you've come to the right place. I curated a list of my favorite quotes about Women. Hope you enjoy! Here are 25 most memorable quotes about women by men. Check them out, and be sure to add your favorites in the comments section below.
25 Of The Most Memorable Quotes About Women:
1. Being a woman is a terribly difficult task, since it consists principally in dealing with men. – Joseph Conrad
2. I don't hate women — they just sometimes make me mad. – Eminem
3. There are only three things to be done with a woman. You can love her, suffer for her, or turn her into literature. – Henry Miller
4. If women didn't exist, all the money in the world would have no meaning. – Aristotle Onassis
5. If women ran the world we wouldn't have wars, just intense negotiations every 28 days. – Robin Williams
6. In love, women are professionals, men are amateurs. – Francois Truffaut
7. Being a lady is an attitude. – Chuck Woolery, Love Connection
8. No woman really wants a man to carry her off; she only wants him to want to do it. ― Elizabeth Peters
9. The trouble with some women is that they get all excited about nothing — and then marry him. – Cher
10. If you want anything said, ask a man. If you want anything done, ask a woman. – Margaret Thatcher
11. The thing women have yet to learn is nobody gives you power. You just take it. – Roseanne Barr
12. Women get the last word in every argument. Anything a man says after that is the beginning of a new argument. – Author Unknown
13. As usual, there is a great woman behind every idiot. – John Lennon
14. Women always worry about the things that men forget; men always worry about the things women remember. – Author Unknown
15. Women are wiser than men because they know less and understand more. – James Thurber
16. Women like silent men. They think they're listening. – Marcel Achard
17. There is no such thing as an ugly woman. – Vincent Van Gogh
18. Women are meant to be loved, not to be understood. – Oscar Wilde, "The Sphinx without a Secret," 1891
19. Sure God created man before woman. But then you always make a rough draft before the final masterpiece. – Author Unknown
20. You educate a man; you educate a man. You educate a woman; you educate a generation. ― Brigham Young
21. I love women. They're the best thing ever created. If they want to be like men and come down to our level, that's fine. – Mel Gibson
22. The great question that has never been answered, and which I have not yet been able to answer, despite my thirty years of research into the feminine soul, is "What does a woman want?" – Sigmund Freud
23. A pessimist is a man who thinks all women are bad. An optimist is a man who hopes they are. – Chauncey Mitchell Depew
24. Guys are like dogs. They keep coming back. Ladies are like cats. Yell at a cat one time … they're gone. – Lenny Bruce
25. The only way a woman can ever reform a man is by boring him so completely that he loses all possible interest in life. – Oscar Wilde
———————–************———————–
Share your favorite quotes.
Dr. Amarendra Bhushan Dhiraj is the CEO and editorial director at CEOWORLD magazine, the leading global business magazine written strictly for CEOs, CFOs, top managers, company directors, investors, senior executives, business leaders, high net worth individuals, and the most globally powerful men and women.
Latest posts by Dr. Amarendra Bhushan Dhiraj
Leave a Reply