What Do Bill Gates, Richard Branson, and Oprah Winfrey Have in Common: The One Trait?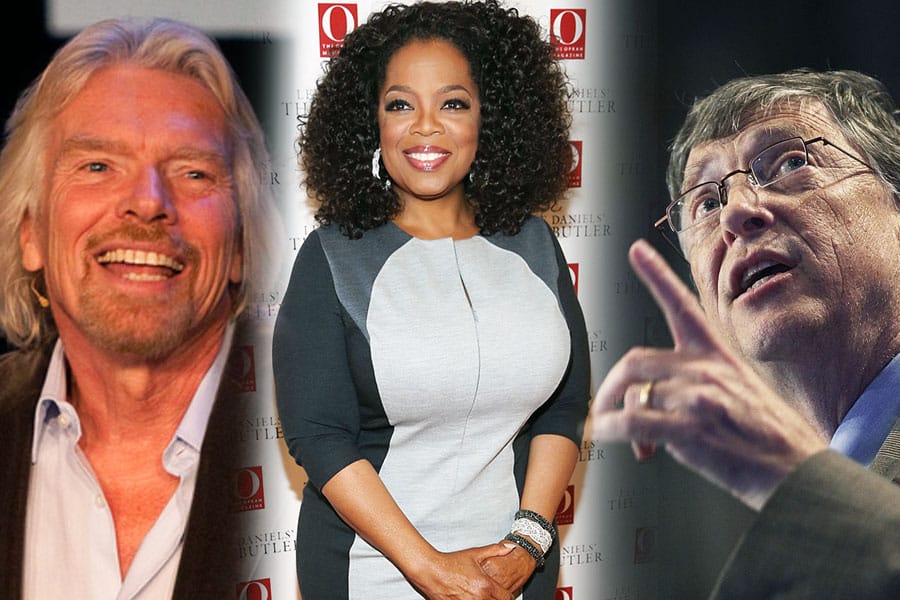 Is it a fluke that some people more are successful than others? It isn't easy to separate the super successful from the rest across different industries — but a clever analysis can help. Calm down!
The one common traits found among the most successful and well-established entrepreneurs: Their ferocious drive and hunger for success makes them never give up.  The gist?
So, the one thing these highly influential & successful people never do is: Give up! Let's look at some examples!
Sir Richard Branson, founder of Virgin Group, undoubtedly a successful entrepreneur with many successful ventures (more than 400 companies worldwide) to his name including Virgin Atlantic Airways, Virgin Mobile USA, Virgin America, Virgin Active, Virgin Hotels, and Virgin Music.
However, when Richard was sixteen he dropped out of school to start a a magazine called Student that didn't do as well as he hoped.
He then set up a mail-order record business that he advertised in the magazine. The mail-order business did so well that he ditched the magazine and opened his own record store called Virgin Records, later known as Virgin Megastores.
Along the way to success came many other failed ventures including Virgin Cola, Virgin Vines, Virgin Vodka, Virgin Clothes, Virgin Vie, Virgin Ooze, Virgin cards, Virgin Energy Shot etc.
Virgin Cola launched in 1994, was the most highly publicized of Virgin's failed businesses.
Virgin Vodka, like Virgin Cola had little or no commercial success.
Virgin Vie, the cosmetics and toiletries business started in 1997 – closed due to disappointing sales.
Virgin Brides in 1996, for the launch of the store, Branson shaved his beard and wore a wedding dress, but the venture into bridal was short-lived.
Branson launched the Virgin Clothing collection in 1998 – The brand folded in 2000 with losses to shareholders.
Virgin Clothing was a line of men's and women's clothing, footwear and accessories aimed at the 18-to-35 set. It was only sold in U.K. retailers and department stores.
Virgin Cars was an Internet automobile retailer that launched in May 2000 – The company stopped operating in 2005.
Virginware, in 2003, Branson decided he wanted Virgin to become the next Victoria's Secret – But by April 2005, the brand collapsed into administration.
In fact, the mogul has lost count of the number of times he has been told that one of his ventures was a goner. Many times he would try to save the business by coming at the problem from a different angle, he wrote in an American Express Open Forum blog post, but some ideas can't be saved.  After all, "Business opportunities are like buses, there's always another one coming," says Branson.
When asked by Alison Coleman, contributor on Forbes magazine: What are your three business essentials for surviving economic recession?
Richard Branson replied: "
1. If you spot an opportunity, go for it. Recessions are a great time to find gaps in the market.
2. Believe in yourself and your team. If the money stops coming in during a tough period, have trust in your services and your people that you are still on the right track.
3. Protect the downside. While I always encourage taking risks, you need to be aware of how much you have to lose. Balance both pros and cons, then take decisive action.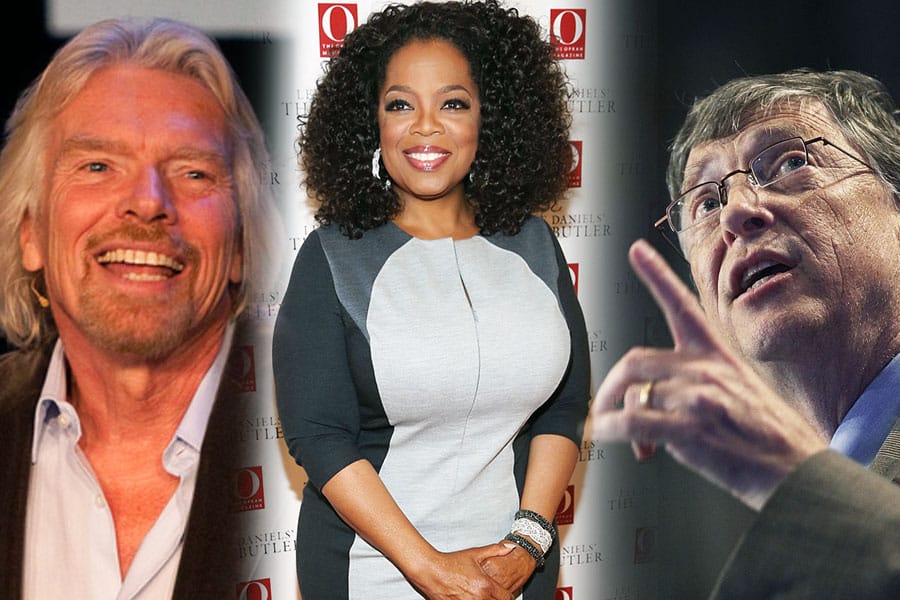 Bill Gates, the man who invented Microsoft, when he was 17 started a venture with Paul Allen and Paul Gilbert, called Traf-O-Data, based on an excellent idea (to read data from roadway traffic counters and create automated reports on traffic flows) but with a flawed business model – Traf-O-Data ran up losses between 1974 and 1980 before it was closed.
However, Bill Gates and Paul Allen took what they learned and avoided those mistakes when they created the Microsoft empire.
Oprah Winfrey, the biggest one-woman brand in the world and is recognised as the queen of entertainment based on an amazing career as iconic talk show host, actress, media proprietor, producer, and philanthropist – best known for her multi-award-winning talk show The Oprah Winfrey Show.
In her earlier career, the world's most successful women had numerous set-backs, which included getting fired from her job as a reporter because she was 'unfit for television', getting fired as co-anchor for the 6 O'clock weekday news on WJZ-TV and being demoted to morning TV.
Oprah Winfrey overcame poverty, parental neglect, sexual abuse and racism to become one of the most powerful entrepreneurs in the entertainment industry – and the planet's first African-American billionaire.
You can follow Bill Gates, Richard Branson, and Oprah Winfrey on Twitter.
————–
Do you agree or disagree with me? Are there other things you would add to the list of things successful and influential people never do? Please share your thoughts…
************** Please follow me on Twitter: @ceoworld.