The Digital World: Looking Back, Looking Forward
The web-analytics landscape has changed dramatically in recent years, with marked shifts in how content is viewed and how people interact with websites.
2013 has been an extremely interesting year. With the growing penetration of mobile commerce, visitors' browsing habits are continuously changing and adapting alongside the new devices that flood the market. At the same time, marketing spend has been increasing, and the measurement of ROI and the effectiveness of this spend make web analytics and optimization a sought-after skill.
Now that companies understand the huge potential of online business and the importance of providing an optimum user experience, they are investing more in hiring experts, in tools and applications and in ongoing processes of optimization, namely testing.
Digital Analytics Is Now a Profession
In 2013, we have definitely seen analytics gain a place of respect in the organization, and more specifically in marketing departments. Companies that take their online business seriously have established proper digital-analytics teams, or hired digital analysts for key positions across the organization, shifting the entire organization towards metrics-based decision making.
This shift has increased the demand for digital-analytics professionals. If we take a look at www.monster.com, for example, we see at any given time at least six or seven job titles relating to web analytics, including web analytics consultant, web analytics manager, and digital analytics specialist, to name just a few. Although there are very few official certifications and education programs in the field, analytics knowledge and skills are currently highly appreciated by the market, with experience in the usage of specific analytics tools being a prerequisite.
Another aspect of the market's maturity is the split between acquisition, conversion and retention of visitors, and the way the three relate to user experience. Marketers today realize that these three fields can be quite different, but all of them must be measured, and all organizational efforts from advertising to product development must be data driven. This year businesses finally realized and began leveraging the huge potential of the enormous amounts of data at their disposal, and are spending more money on people and tools in order to maximize their online business revenue.
A/B Testing, A/B Testing, A/B Testing
In 2013, A/B testing was hot!
As businesses began taking web optimization and user experience more seriously and brought analytics professionals into their organizations, they also became more aware of the value of A/B and multivariate testing in attaining their objectives.
Companies now know that they should not make webpage changes and launch them without testing. They should not presume to know what customers want or like; they should rather use all the tools available to test, visualize, and analyze their visitors' preferences.
Craig Sullivan said it nicely in his Humility and UX post in google+: "…  I'm convinced I can be sure of much less now, because my split testing work has showed me the trap of ego and opinion. I spent a lot of time being extremely confident about my design work that I now know to be just freaking guesses. … I now measure and try much more stuff and the humility comes from learning that sometimes all your mojo isn't good enough. The thing that your brain really wanted to be best doesn't work out when you check the stone cold hard facts and data."
A/B testing is about optimizing the presentation of products or services. Competition may be fierce, and a company's website may be the only tool at the disposal of the business to differentiate itself from its competitors.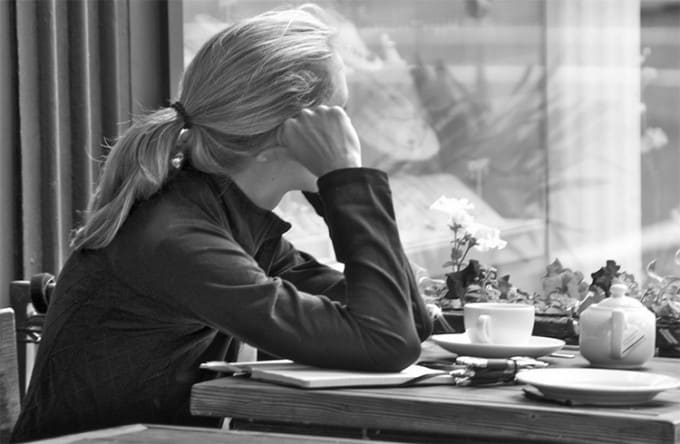 2013 Was the Year of Mobile
2013 was the year of mobile. While the industry has been 'talking mobile' for years and expectations have been rising steadily, this was the year that we finally saw the surge and mCommerce soared.
With so many mobile devices on the market, the number of people using their tablets and smartphones to browse and shop online has skyrocketed. This tremendous increase in mobile traffic has led companies to invest heavily in their mobile presence.
While mobile has opened new windows of revenue, it also poses many challenges. Where to start when designing a new experience? When is it appropriate to redesign existing ones? Are the same customers coming from different devices or are we looking at completely different segments? How is all this spend measured?
Mobile has become a super-important segment, where it is absolutely clear to most marketers we do not know enough. We do know, however, that there is no 'one-size-fits-all' paradigm and that there is still a lot to learn and improve.
Undoubtedly, the investigation of mobile traffic and understanding visitors' browsing behavior is one of the main challenges the industry takes with it into 2014.
What's in Store for 2014?
While web analytics and web optimization certainly reached new heights in 2013, there is still much ground to cover. Going forward, we will see numbers and data-driven analysis gaining more importance. Organizations will become much more data-oriented in their decision making; they will continue to spend on tools, and even more importantly, on competent, experienced analysis professionals. We will see more disciplines and models integrated into digital analytics, including continuous testing, as well as more emphasis on the need to understand the 'life' behind it all – the behavior and psychology of online consumers.
These trends will also see more companies committing to web optimization and to continuously improving their website, striving not only to increase conversion and engagement, but also to provide a more satisfying user experience.
The digital world will only become more competitive while consumers will become even more sophisticated and demanding. Providing a compelling digital experience in both traditional web and mobile devices will become a much stronger differentiator between successful brands.
(Writing by Hadas Sheinfeld; Editing by Todd Aitken and Megan Batchelor) – Hadas Sheinfeld is the Director of Product at ClickTale, in charge of the ClickTale Product Roadmap and all new features. She an M.Sc. in Occupational Psychology from the University of London.