3 Ways CEOs Can Influence Business Decisions Using LinkedIn And Videos
What are Meg Whitman, Jamie Dimon, Jeff Immelt, and John Donahoe doing that's different from 72% of the other Fortune 500 CEOs?
They regularly engage and interact with buying committees, stakeholders and influencers on LinkedIn – the platform where the most buying committee members connect with vendors. In fact, all three of the CEOs mentioned above are LinkedIn Influencers who regularly provide articles and video content for LinkedIn Pulse.
As Dave Kerpen, CEO of Likeable Local says "CEOs and their executive leadership teams must go social or go home!" Now, let me show you three ways CEOs should be going social – and influencing business decisions by merging LinkedIn with video marketing.
1. Turn your boring resume-looking profile into an interactive marketing tool
Most CEOs profiles read like an impressive resume filled with past and present accomplishments.This doesn't help you connect with decision makers and influencers. It doesn't show prospects who may want to do business with youwhat value you offer. The profiles should be designed to sell you and your organization's products and solutions.
When you read my profile, you'll see my story which highlights the difficulties experienced as the Director of Creative Services for International Paper when we needed to produce videos to explain the intricacies of antitrust regulation, printing technology and how quality affects production. When videographers focused on creating visually stunning, award-winning short films, the message IP was trying to communicate often got lost. I share how these experiences shaped the methodology I started to use when I left IP to start my own video marketing firm, which creates 2-Minute Explainer® videos that target audiences can quickly connect with.
Right below my summary, you'll find a one-minute animated video that reiterates our company's marketing messages in a way that prospects can visualize and remember.They can now see the value we offer and why it matters.
In my profile's experience section, I created a number of positions to show how I worked with technology companies in many segments of the IT industry (e.g., services – CA and IBM, logistics – UPS, manufacturing – Rockwell Automation, etc.). There are videos under each position to showcase our work.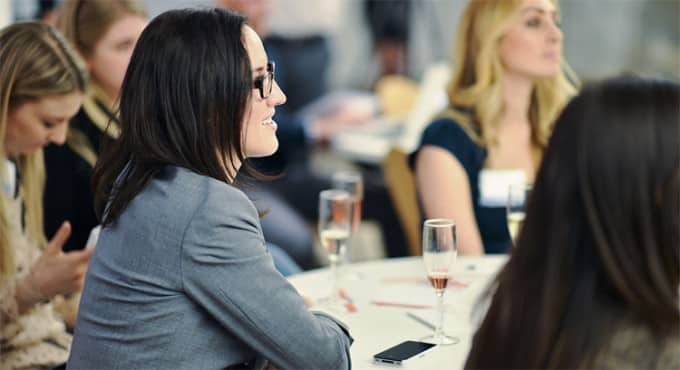 2. Generate More Leads
Now, with a strong LinkedIn profile foundation that's filled with engaging videos, you as a CEO should be able to attract more prospects. Plus, you'll have more decision makers accepting your invitations to connect. Now what?
You need to nourish those relationships until they become viable leads. Most CEO's connections become "dead" connections if there is no initial interest. That's why you need to create a LinkedIn community that's alive with video content —72% percent of senior executives research an organization after watching a B2B video marketing campaign (International Data Group).
That's why you need to be sharing videos with content that connects with target audiences, content that creates conversations, and content that leads to commerce. Then, create discussions based on the videos in your own LinkedIn community and in other LinkedIn groups that your targeted audiences belong to. The discussions should then link to your videos which should include a call-to-action to download your white paper, webinar, ebook or other value-added offering so you can capture leads.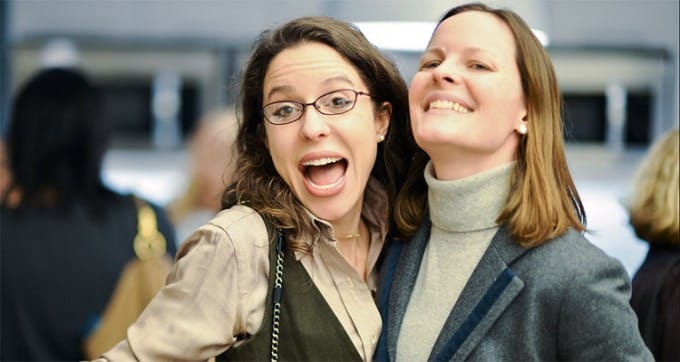 3. Improve Your Outreach Efforts
At some point, you'll want to take your LinkedIn conversations offline (i.e. out of LinkedIn and into a more personal and interactive connection, whether that's phone, a video chat, Google hangout, or whatever works for you). Before you do that, it's a good idea to provide additional material your prospect can watch or read before the call. I know of an organization that provides prospects with an ebook to read before there is a phone conversation.If that organization gets the prospect to read at least 30 pages, there is an 80% chance of a conversion. Now, since visual information can be processed much faster than print, I suggest testing using videos instead of an ebook or white paper.
Videos such as customer testimonials and short product demos will certainly work well in this context. By providing this additional information, you will improve engagement, increase your prospect's comfort level with you as a vendor and make the conversation flow more smoothly. Your prospect will begin to visualize how they might work with you before they even speak to you.
In short, if LinkedIn is an underutilized marketing asset, then video content is certainly underutilized in LinkedIn right now. As a CEO, you should be taking advantage of this undervaluation, because it's easy to do, and because it will make it easier for prospectsusing LinkedIn for research to do business with you.
(Writing by Bruce McKenzie; Editing byAmy Canter,  Todd Aitken, and Megan Batchelor)  B2B video expert Bruce McKenzie creates 2-Minute Explainer® videos that increases sales and shortens the selling cycle for IBM, BMC, Compuware and many other B2B technology organizations. His recent interview shares in more detail how to use animated videos that explain complex solutions or ideas in just two minutes with your LinkedIn marketing efforts. [image: Henry Spencer & Dell]