Want To Scale High-Performance Hybrid Teams? The Data is Right in Front of You.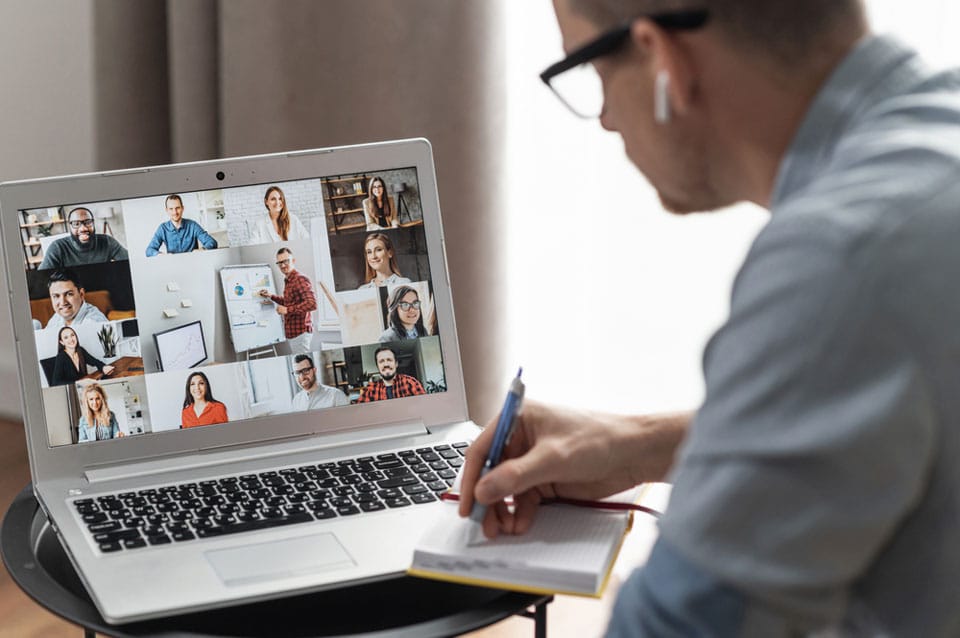 Americans are obsessed with productivity. A quick Google search of "productivity blogs" yields more than 70 million results, with the top articles parsing out the best ones to read and follow. Social media platforms offer more of the same.
Microsoft's latest Work Trend Index found that although 87% of employees believe they're as productive at home as at the office, a mere 12% of managers agree. Microsoft CEO Satya Nadella calls it "productivity paranoia" — without the benefit of an office, how will workers stay focused and engaged?
The rise in generative AI (GenAI) tools like ChatGPT, Copilot and Otter.ai factors into this productivity push, too. Yet there's a fine line between using AI platforms in ways that benefit your organization and using them to over-process and lose sight of their original intent.  We still have a way to go to strike that ideal balance.
In the meantime, leaders are left to figure out how to develop high-performing teams regardless of where work gets done. All too often the prevailing advice centers around vaguely-defined solutions such as Encourage Learning Opportunities, Provide Employees with Technology, Strengthen Communication Protocols, Identify and Align Goals with Performance. 
While well-intentioned, these recommendations have a major problem: They offer no way to measure the results of actions.
The Problem 
No two people or situations are alike, which means what works for one company doesn't necessarily work for another — even if they have the same number of employees and earn the same annual revenue. If an article promises a one-size-fits-all approach to productivity optimization, don't waste your time. 
When you consider the complexity of today's flexible work schedules and locations, mandating the same set of rules for everyone is nearly impossible. There's also the matter of what "productivity" actually means. Chances are your definition will be a little different than mine.
Company leaders need to look inward and analyze their own operations and output rather than trying to fit a square peg into a round hole. 
A Data-Driven Approach to Productivity
Looking at your own company metrics can help you identify top performers and understand how — and just as importantly, when — they work best.
Those insights contribute to several strategic decisions. Leaders can see team and employee utilization, identifying areas of overload or potential burnout and who can take on more work. These insights also make staffing and workload-balancing decisions easier. When you look at this data over time, you can see where employees may be losing focus or getting distracted or if they might require additional coaching or support.
Drilling into productivity data gives leaders a more precise roadmap for achieving company goals — and a more accurate measurement of employee progress against them.
Say a sales employee is a top performer on the team. You can see that they're spending minimal time on Slack and other communication platforms, instead focusing their efforts on research, meetings, following up with customers, and other valuable relationship-building tasks. They may appear to be "working" a shorter day when in fact they're doing high-value activities that support their sales goals.
Or maybe you've implemented a hybrid work policy and want to understand not only if people are adhering to the policy, but to also how work gets done differently when people are in the office compared to when they work from home. 
Instead of encouraging people to work longer or harder, you're capturing valuable insights about how they achieved their level of productivity and making it repeatable across the company.
Now, you can enhance and improve training and codify best practices. Zero in on what your most effective workers do and offer similar guidance to all employees, improving their daily productivity while capturing the information you need to scale high-performing teams.
Even as company priorities shift, many teams will continue operating as they always have. There's comfort in the familiar, and it's easy to revert to how things have always been done, especially in a demanding corporate environment. But maintaining the status quo isn't always best for business. With workforce analytics data, it's easier to pinpoint where employees may be spinning their wheels and adjust to evolving conditions.   
Bringing AI Into the Mix
Today's shift toward more data-driven operational decisions coincides with the influx of GenAI tools and large language models (LLMs). While many of these tools tout increased productivity and efficiency, company leaders should take a measured approach to incorporating these platforms. 
The broader adoption of GenAI has the potential to revolutionize how we define and understand employee performance and productivity.
Here's how to incorporate GenAI into your productivity improvement initiatives:  
Identify areas for high impact experimentation

Integrate positive results into established business processes

Leverage efficiencies to create new growth opportunities for employees

Develop incentives to reward AI-related innovation

Collect AI usage data to determine whether or not teams incorporating AI into processes are more likely to reach their output goals

Revise best practices and business policies to include AI considerations
Following high-level, one-size-fits-all approaches won't make your workday or employees more productive. Nor will assuming the worst about how employees spend their time. But company data can unlock what works well and where there's room to improve.
Some high performers may not realize they're setting a shining example for productivity. Highlighting their work and processes is a positive reinforcement and encourages other employees to re-examine theirs. Both are beneficial for business.
---
Written by Heidi Farris.
Have you read?
Largest Hotel Chains in the World.
Best Residence by Investment Programs.
International Financial Centres Ranking.
Best Citizenship by Investment (CBI).
Most Valuable Unicorns in The World.
---
Add CEOWORLD magazine to your Google News feed.
---
Follow CEOWORLD magazine headlines on:
Google News
,
LinkedIn
,
Twitter
, and
Facebook
.
---
Thank you for supporting our journalism. Subscribe here.
---
For media queries, please contact:
info@ceoworld.biz
---
Tags :
Chief Compliance Officer Insider Chief Communications Officer Insider
Chief Revenue Officer Insider
Chief risk officer Insider
Chief sales officer Insider
Chief science officer Insider