Top 10 Most Beautiful Chinese Models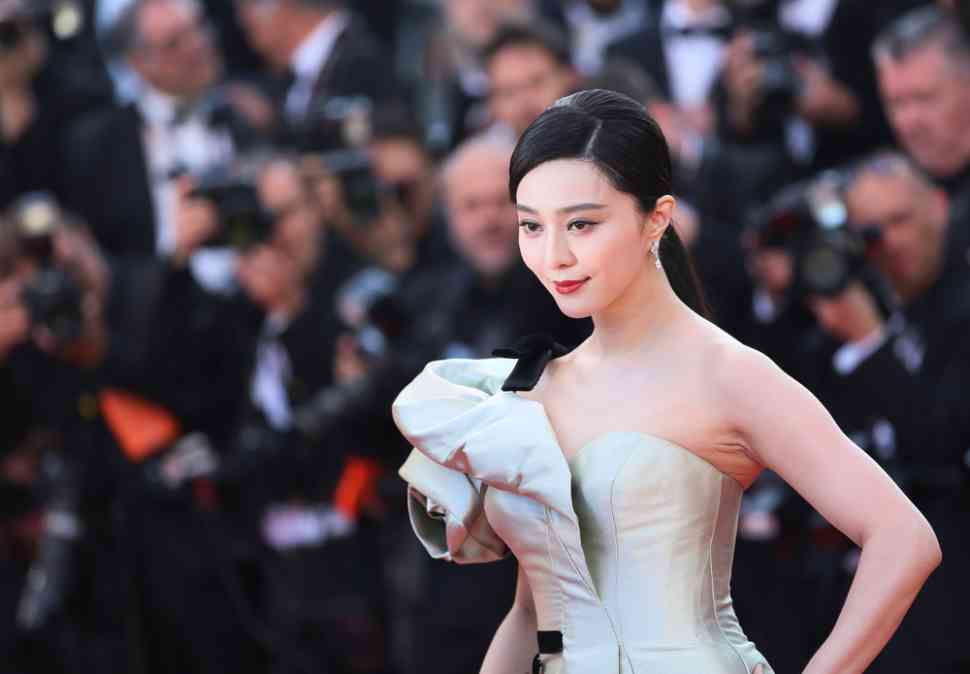 It is without a doubt that Chinese women have beautiful and radiant faces and also skin. So, it is not by chance that some of the most beautiful women models in the world are from China.
Liu Wen


She was the first Chinese model to walk at the Victoria's Secret Fashion Show in 2009. She was born in 1988 in Yongzhou, Hunan province. Except for being the first Chinese model to walk the Victoria's Secret Fashion Show, she was also the first East Asian spokesmodel for Estée Lauder cosmetics and the first Asian model to ever make Forbes magazine's annual highest-paid models list in 2013. She holds in her portfolio many important partnerships with famous fashion designers.

Chrissie Chau


Chrissie Chau was born in 1985, and she is from Hong Kong. She is both an actress and a model. In Hong Kong, she is one of the most known models. She started her career in 2006. Most people know her as the poster girl for the slimming boutique Slim Beauty. However, she became most known when she starred in the horror film Womb Ghosts (2009). Her fame came to a peak after the release of her gravure photo albums in 2009 and 2010.

Du Juan


This former ballet dancer expanded her activities to acting and modeling. She is 39 years old and remains the first and only East Asian model to be on the cover of Vogue Paris. She has also appeared on the cover of Vogue China a record 18 times, more than any other model or celebrity. She has worked with famous designers such as Valentino, Jean-Paul Gaultier, Roberto Cavalli, and Chanel.

Lynn Hung


Lynn Hung is a 41 years old fashion model and actress. Her family name is Xiong Dailin, but she is most known as Lynn Hung. She was born in Nanjing, but at the age of 26, she moved to Hong Kong, where she fully started her business activity both as a top model and an actress. In 2009 according to Hong Kong Press was the 4th highest-paid model in Greater China. Among the distinctions she gained are the "Best Fashion Model" and the "China Top Ten Models" awards in 2002.

Lin Chi-ling


She is 47 years old, and she was born in Taipei. She is not only a model but also an actress, a singer, and a television host. When she was 15 years old, a model talent scout approached her. She was working part-time as a model during her studies. Her plans did not include modeling as her main job, but she soon changed her mind, and modeling became her main income source. She became most known in 2004 through advertisements. Her first acting role was Xiaoqiao in Red Cliff, directed by John Woo. Also, she has held many different roles on television, such as the hostess of TVBS-G LA Mode News, TVBS-G Fashion Track, the Golden Melody Awards, and the Top Chinese Music Chart Awards in 2005.

Zhang Ziyi


This woman is a model but also an actress. Although she is young (43 years old), she has now gained a lot of money from her career. She was born in Beijing, where from an early age, she started studying dance. She entered the Central Academy of Drama in Beijing at 17 years old, and soon after, she made her television debut as an actress. From her role in the movie entitled "Memoirs of a Geisha" (2005), she gained many awards becoming the most-awarded Chinese actress in a single film.

Bianca Bai


Bianca Bai is 39 years old and was born in Taipei, Taiwan. She is both a model and an actress. Before becoming an actress, she started her career as a model with Catwalk Modeling Agency. Her role in the movie "Shining Days" allowed her a nomination in 2010 at the 45th Golden Bell Awards.

Tien Hsin


She was born in 1975 in Taipei Country. Her beauty attracts everyone who meets her. She has an interesting portfolio as a model, actress, and singer. Many of her fans describe her as the Pamela Anderson of Asia. She was awarded a Golden Bell in 2011 as the Best Actress for the drama series "Who's the One."

Gaile Lok


Gaile Lok

 

is of Chinese-Vietnamese descent, as her mother is Kinh Vietnamese. She was born in 1980 in Macau but grew up in the USA. She is both a model and an actress. She studied in the United States while she made her film debut starring in the 2000 romantic film I Do.

Fan Bingbing


Last but not least, Fan Bingbing was born in 1981 and, for four years (from 2013 to 2017), was included in the Forbes China Celebrity 100 list as the highest-paid celebrity. She is not only a model but also an actress, singer, and tv producer. She became known for the film Cell Phone (2003), China's highest-grossing film of the year.
Have you read?
The World's Top 10 Highest-Paid Wealth Management Executives.
CEO compensation: Highest paid chief executive officers in the United States in 2022.
Highly-Paid Entertainment Chief Executives (Averaged $31.66 Million), 2022.
Highest paid health insurance CEOs.
Most Powerful Companies in Australia, 2023.
Tags :
C Suite Insider
C-level Executives Insider
C-Suite Executives Insider
C-Suite Leaders Insider
CEO Excellence Insider
CEO Peer Advisory Insider
China Insider
Successful People Insider
Ultra High Net Worth individuals Insider
Ultra Rich Insider
Ultra Wealthy Insider