Activate your Ecosystem by Unleashing Diverse Perspectives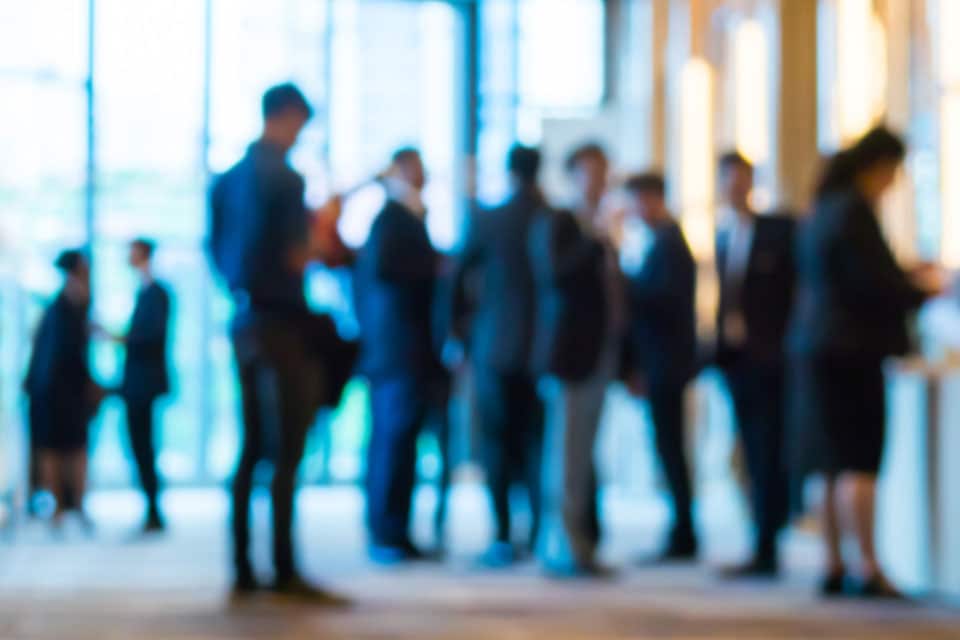 No enterprise exists in a vacuum – which is a good thing, especially if you harness the power of the ecosystem in which you operate. To do that, you need to embed key people, activators, in your organization… and then ensure their voices are heard.  It takes some effort, but can provide significant benefits to your company. 
Ecosystem 101
Let's start with a simple definition. Ecosystems are integrated networks that deliver a product or service through cooperation and competition. Multiple players make up business ecosystems, including suppliers, distributors, government agencies and competitors. And ultimately, customers.
Organizations that activate their ecosystems enable diverse thinking and constructive conflict that creates more value for their firm – and their customers. Who doesn't want that?
In my last article, Want to Activate Your Ecosystem? Here Are 5 Ways, I outlined a plan to understand who is in your ecosystem, what makes them tick, and actions you can take to bring ecosystem players into your organization.
Now we'll explore the next step: How to create an environment that embraces ecosystem activators so you can fully leverage their diverse perspectives, experience, and expertise. And unlock opportunities you might otherwise miss.
The Where and the What 
Creating a culture that activates your ecosystem starts with where you look for talent. Many companies' target lists only include their competitors. Banks prefer to hire from other banks, P&G might look first to Unilever (& vice versa), one streaming TV network most likely prefers to hire from another. This makes sense: These new team members understand the industry and speak the language, so their experience is easily translatable and they can hit the ground running.
Yet there's a greater opportunity. When you look beyond the competition to hire from other players in your ecosystem, you broaden and differentiate perspectives within your team in ways that benefit your organization. In my financial services experience, this might mean banks hiring from processors, processors hiring from payment networks, or traditional financial service providers hiring from newer organizations like PayPal and Stripe.
Once you've determined where to look for talent, you need to prioritize what you are hiring for. What are the critical skillsets and experience that will differentiate your firm?  In my key leadership roles at Synchrony and Mastercard, I saw firsthand the benefits of hiring for deep expertise in marketing, product development, human resources, or strategic partnerships, rather than for similar company background. These employees may take a little longer to bring up to speed, but they enrich the company expertise and potentially culture.
Another "what" to bring into your organization is breadth of experience across your ecosystem.  For example, when an automaker hires an executive who has worked at both a supplier and a dealer, he or she brings intel and insights in the strategy, development, and ultimate sale of their products. That perspective provides tremendous value in both strategy and relationships.
And Now the How
So you've broadened your team's talent to include activators with representation across your ecosystem. That is a win – but only if they have a voice that helps shape your company's strategies and decisions. That's especially critical when those voices are unexpected or challenging.  Expressing a contrarian opinion in front of a roomful of lifers in a company who see the world from one point of view takes courage – and support from the leadership team.
Here are a couple of ways to give voice to your ecosystem activators:
Hire into Senior Positions: Embedding ecosystem talent at every level of your firm is wise, but it's especially important at the top. Their diverse perspectives in C-suite and Board discussions can provide invaluable input to enterprise strategy and business plans.

For instance, I was hired into a senior role at a major payment processor to build a totally new and diverse revenue stream. l was able to create products from transaction data to help large merchants hone their marketing and expand their customer base, because my prior experience with Mastercard ensured I understood transaction data, and my prior experience with a merchant meant I easily translated the needs I heard from merchants into products. I had never worked for a processor, but I was able to leverage my ecosystem experience to innovate, and quickly.

Having senior leaders who represent your ecosystem players also increases their receptivity from voices at lower levels. When your COO champions a hand-raiser who explains how your supply base might react negatively to XYZ decision or how regulators might bristle at a policy change, they invite constructive conflict. The willingness to listen and engage diverse views to problem-solve enables a robust culture and performance.

Create an Ecosystem Activator Group or Task Force: The structure of the committee can vary, but senior leader sponsorship is critical.  Clearly define the purpose and deliverables for the group, including regular interactions with top leaders. How might you leverage such a group? They could provide input to enterprise strategies, lead industry assessments, or share potential reactions to planned decisions and announcements.
And of Course, Why
We've covered the where, what, and how of giving voice to ecosystem activators in your organization. Research by EY, BCG, and others demonstrates the value in doing this. Their studies show that companies that successfully manage and execute thoughtful approaches to their ecosystems outperform those that do not.
My own experience validates those findings. If you harness the value of your ecosystem, I'm confident you'll see performance improvements as well.
---
Written by Cristobel Von Walstrom.
Have you read?
Best Fashion Schools In The World.
Best Business Schools In The World.
Best CEOs And C-Suite Executives In The World.
World's Most Influential and Innovative Companies.
World's Best Hospitality And Hotel Management Schools.
Ready to join the CEOWORLD magazine Executive Council– Find out if you are eligible to apply.
---
Add CEOWORLD magazine to your Google News feed.
---
Follow CEOWORLD magazine headlines on:
Google News
,
LinkedIn
,
Twitter
, and
Facebook
.
---
Thank you for supporting our journalism. Subscribe here.
---
For media queries, please contact:
info@ceoworld.biz
---
Tags :
Boards Insider
Chief Communications Officer Insider
Chief Compliance Officer Insider
Chief Content Officer Insider
Chief Creative Officer Insider
Manager Insider
Nominee Director Insider
Poland Insider
Portugal Insider
Saudi Arabia Insider