How Does Italian Residence By Investment Program Work?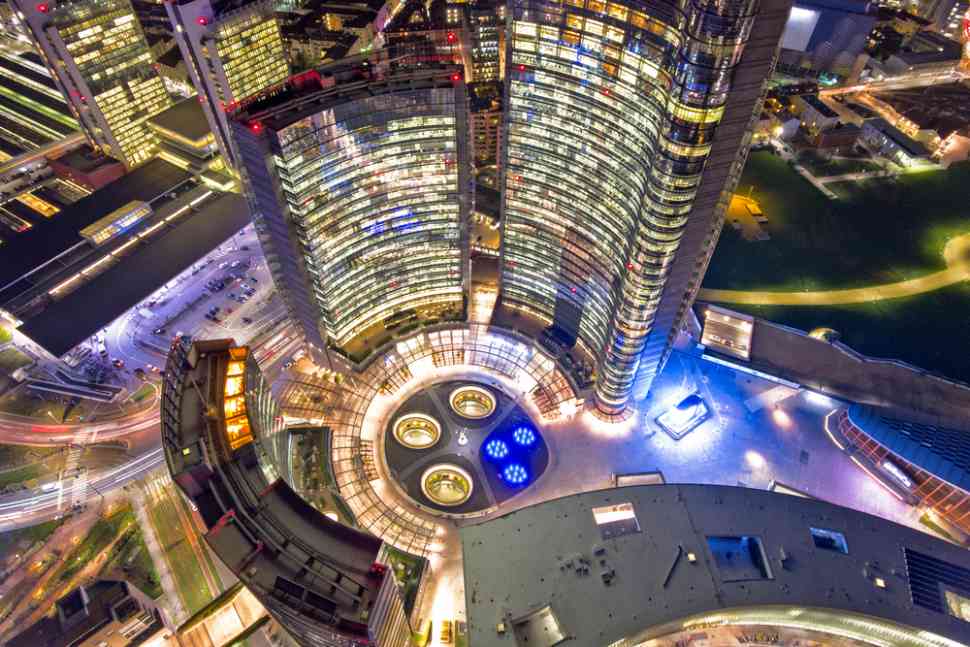 The Italian investment scenario is blossoming despite the protracted spells of economic debacle suffered from the onset of the pandemic. Experts state that there remains a lot of potential in one of the top 10 largest economies in the world. An investor looks beyond a nation's tourist and socio-cultural appeal; They want to ensure that their investments yield progressive results and can be expanded in due course.
Italy, for many reasons, fits in this profile as it is, inter alia, an affluent nation that shares close relations with its neighbors, maintains a standard infrastructure for channelizing and utilizing funds for development, and has a nearly unparalleled historic appeal in terms of trade and commerce. Italians love business, so you will find many investment policies and schemes.
One such scheme is the Investor Visa For Italy scheme. As the name suggests, it is intended for people interested in gaining permanent residence through investments in Italy. It is often compared to Golden Visa schemes operational in its European counterparts. However, unlike most of its European counterparts, the Italian scheme mandates a certain duration of residence to acquire the permit. Despite the limitations, however, the scheme is an opportune platform to engage in one of the world's most talked-about civilizations since antiquity. Let us take a look at what this scheme has to offer:
What is the Italian Residency by Investment Scheme? You may have developed a basic idea about the scheme, but there is more to it. The Investor Visa for Italy scheme was introduced in the year 2017. The scheme is targeted at potential investors who are not nationals of any member country of the European Union.
To avail of the benefits thereunder, the investor is required to make certain investments in certain areas that have been explicitly stipulated. Your family members may be included in the application. They may not have necessarily made additional investments to avail of the benefits under the scheme.
What kind of investments can you make under the scheme? There are four areas of investment/contribution: government bonds, donation, investment in a limited company in Italy, and an investment in a start-up. Now the scheme mentions different minimum investment thresholds for these areas. For example, the minimum investment threshold in government bonds is EUR2,000,000, whereas in an innovative start-up is EUR500,000. For donating, the minimum contribution should be EUR1,000,000 which is the minimum loan amount you can extend to an Italian company.

You should note that these investments will have to be maintained throughout the validity of the visa. Alternatively, suppose you have a stable income (the minimum threshold has been mentioned) from a foreign source. In that case, you may be eligible for permanent residence. (Elective Residence Program)

The necessary time and processing framework One of the things which investors see in such schemes is whether they provide a quick processing time framework. In the case of the Italian scheme, the application is processed within 3 to 4 months. It is within three months of your entry into Italy should you make your investments.

Once approval has been granted, you are also required to buy or rent residential real estate; this requirement is also stipulated for persons who apply for the Elective Residence Program. The duration of the visa is two years and can be further extended to 3 years. However, permanent residency is only granted after five years.

What benefits will you accrue? Firstly, it is Italy, one of the most touristy, exciting places on this planet. It brims with opportunities for investments that can be exploited through schemes like this one. Once your visa is approved, you are entitled to an array of privileges. These privileges include visa-free access to the Schengen Area and the European Union, access to a rich domestic lifestyle and robust public welfare facilities such as healthcare, no minimum residence requirement to adhere to, and the opportunity to become a full-fledged citizen of the country after ten years of residence.
Have you read?
In Praise of Delusion by Constance Dierickx, Ph.D.
ENHANCE YOUR LEADERSHIP EFFECTIVENESS BY PRACTICING SELF-AWARENESS by Doug Lennick.
---
Add CEOWORLD magazine to your Google News feed.
---
Follow CEOWORLD magazine headlines on:
Google News
,
LinkedIn
,
Twitter
, and
Facebook
.
---
Thank you for supporting our journalism. Subscribe here.
---
For media queries, please contact:
info@ceoworld.biz
---
Tags :
Chief Government Relations Officer Insider
Chief Human Resources Officer (CHRO) Insider
Chief Information Officer (CIO) Insider
Chief Information Security Officer Insider
Chief Information Technology Officer Insider
Chief Innovation Officer Insider
Italy Insider