Five Culture Keys to Unlocking Innovation that Drives Diversity and Performance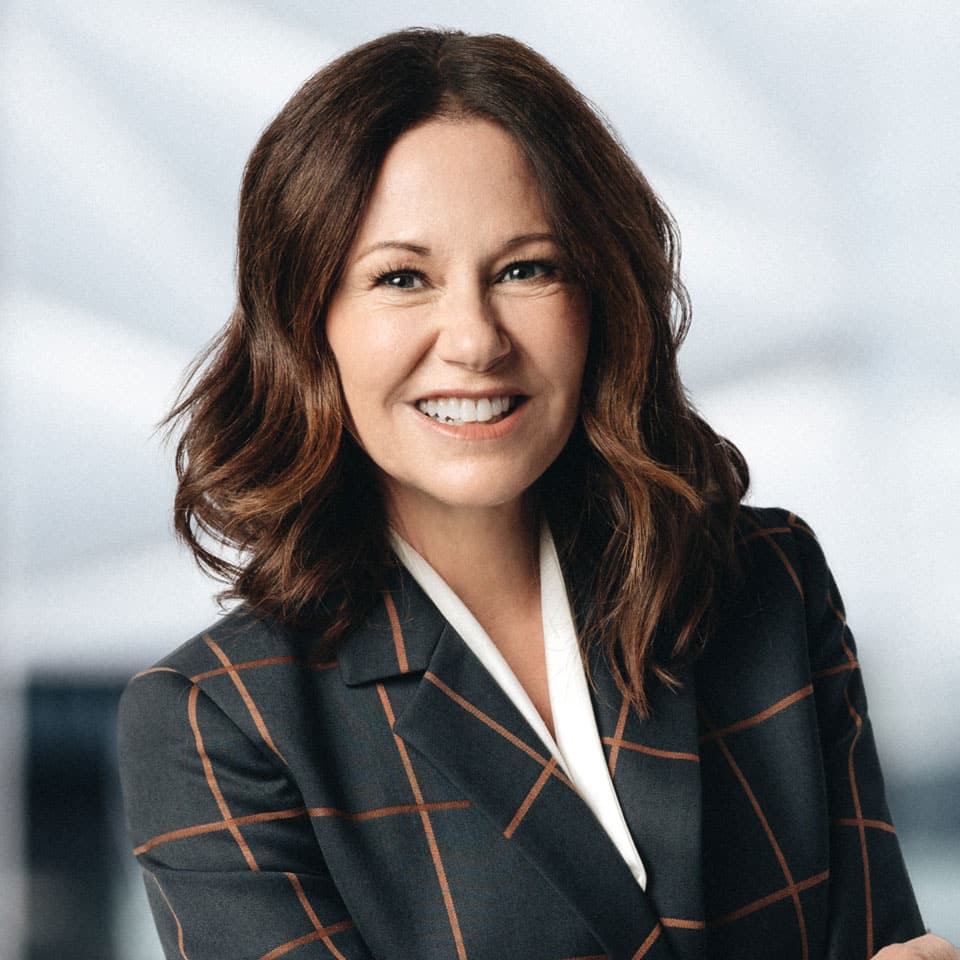 The greatest innovations reshape our worldview about what is possible.  In just the past few years, entire industries have been created or disrupted by major advances in energy storage, blockchain, AI, and telemedicine.  Companies that excel at bringing innovation to market commit to sustained investment in R&D, have a deep understanding of their markets, and benefit from visionary leadership.  They are also experts at attracting diverse employees and building a culture where team members can fearlessly contribute their ideas and perspectives.
Studies from McKinsey, Boston Consulting Group, and Great Place to Work have demonstrated a positive correlation between diversity and innovation.  Companies with above-average diversity among their employee ranks, leadership, and boards achieve overall greater financial results, especially from their investment in innovation.   
After interviewing over 100 corporate leaders, my co-author Susanne Tedrick and I gained insight into how successful companies make the most of the diversity-innovation linkage.  They don't stop with the simple understanding that diversity of thought, background, race, gender, and identity leads to breakthrough creativity, they also recognize that innovation can in turn foster greater diversity and more inclusive cultures.  
Too often, corporate DEI programs follow an off-the-shelf approach filled with standard activities such as employee resource groups, unconscious bias training, and recognition of heritage and identity months.  These activities alone aren't bad, but they will fail to truly advance DEI if they aren't part of a broader, sustained strategy that addresses the question, "what underlying problem do I need to solve?".  
Real innovation begins when the problem statement is clear and there is a sincere commitment to address it. Innovation of any sort, but especially innovating for diversity and inclusivity, also requires a culture where the following five behaviors are firmly embraced:
Courage  
Can you think of a time when you've had the audacity to recommend an alternative to a business process that is so deeply ingrained that it is widely accepted as the right and only way?  We often think of courage as a trait owned by fearless leaders willing to make sacrifices in order to achieve social change or create world-altering products or technologies.  But courage can also be defined by the small yet meaningful everyday actions necessary for change.  Leaders innovating for diversity exhibit the courage to:
Challenge norms.

Invest in real change, not quick fixes.

Confront resistance to change. 

Be personally accountable.

Not just help people navigate systems that were not build for and by them, but  change those systems.

Be uncomfortable.

Let go of entrenched formulas no longer working.

Act in the long-term interest of the business.
Over the past few years we've witnessed numerous CEOs making bold announcements to improve diversity, equity and inclusion outcomes at their companies.  However, it takes a deeply courageous leader to act with sustained commitment to change calcified systems preventing underrepresented employees from flourishing and to be accountable for achieving the claims of those announcements. 
Risk-Taking
By definition, innovation requires a departure from what is safe and known. Even the most measured, well-considered risks require a comfort level with failure, as well as time dedicated to planning and execution.  With the pace of work accelerating, pausing long enough to really assess new approaches can seem impossible. Yet, without an appetite for risk-taking, innovation flounders.  
Risk-taking in the area of DEI can be especially fraught.  A number of the leaders we interviewed for our book confessed to a fear of "getting it wrong", which perpetuated adoption of standard, low-impact, low-risk activities that addressed topics of diversity without confronting underlying problems.  Leaders feared reputational setbacks, getting "canceled", or being caught in political crosshairs.
We found that leaders who embrace risk-taking in establishing effective DEI programs:
Listen deeply to the concerns and experiences of employees from underrepresented groups.

Launch small pilot programs to address opportunities and relentlessly iterated to improve. 

Scale effective pilot programs with conviction.

Recover quickly from failure, learn from it, and incorporate lessons into the next innovation.
 Trust
Trust is predicated on mutual respect, shared values, and a belief that colleagues and leaders will act in the best interest of the company rather than for personal gain.  Trust is especially critical during periods of high uncertainty when rapid information sharing and tolerance for challenge are necessary for navigating a new path.  The very act of innovating is a hugely uncertain endeavor that demands exploration of the unknown and unproven and where trust is at a premium.
Across a number of the case studies we profiled for our book where innovation underpinned successful DEI initiatives, we saw how trust advanced progress by allowing for:
Honest exchanges about the barriers preventing DEI efforts from working as intended.

Open conversations tapping into the lived experiences of underrepresented employees that radically improve DEI practices.

Conditions where all employees understood how DEI supports growth for a company and for individuals.

Frequent and candid feedback on what actions worked, and which needed refinement or dissolution.
Collaboration
Collaboration at its best happens when people contribute their unique experiences, knowledge, and skills with focus and positive intention to address a shared challenge or common goal.  The best collaborators respect the opinions of their teammates and build on a culture where alternative perspectives are encouraged.
Leaders who consistently innovate are adept at curating teams with a mix of experiences and fostering a culture of accountability to one another.  It's no surprise that some of the most exciting DEI innovation underway at successful companies are a result of motivated teams brought together specifically to examine new approaches to traditional practices.  We find the best of these teams:
Represent a cross-section of functions, organizational levels, and skills. 

Have confidence their recommendations will be considered and acted upon by senior executives.

Are rewarded for their work and given visibility across the organization.

Partner with the human resources department, but often sit within business units. 
This last point is important.  While HR is a primary stakeholder in any DEI initiative, we find that the boundary-blending collaboration of business unit leaders, middle managers, technologists, and front-line workers — supported by HR–often produce the DEI innovation that is more readily adopted and sustained at all levels of an organization.
Leadership
Leaders play an outsized role in creating conditions where innovation thrives.  This is true of leaders at all levels within an organization. When it comes to diversity, leaders who signal to their teams that innovation is not only possible but necessary are those who genuinely drive change and see the greatest return on their DEI investment.
We found in our research a number of leadership behaviors required for diversity, equity, inclusion, and belonging to truly be woven into all aspects of a company's culture: 
Visible CEO and C-level support is necessary, but not sufficient for making diversity an actionable priority.  Public proclamations of ambitious DEI goals can galvanize other leaders across industry sectors and ignite individual employees within a company to propose bold ideas.  But, without clear plans that are operationalized at every level, such proclamations are empty promises.

Measurement matters.  DEI is not prioritized unless baseline goals are established and progress is vigilantly monitored and measured like any other business deliverable, such as sales figures, market share, or brand awareness.

DEI cannot be delegated to one person or department.  To place the entire burden of effectively cascading successful diversity strategies across an organization on the head of HR or the chief diversity officer is akin to expecting innovation to be the sole responsibility of a chief innovation officer.

Steadfast commitment.  DEI cannot be tied to moments in time, news cycles, or management trends.  Leaders must anchor DEI strategies in both clearly understood goals and woven into culture to be meaningful and sustaining.  Similarly, leaders who take an asset-based view of diversity do not let up when the business cycle takes a temporary downturn.
These five underlying behaviors support cultures that allow innovation to flourish, especially innovation that drives effective, sustained DEI practices and moves a company away from stale "check the box" approaches.  Think of the innovation-diversity linkage as a virtuous cycle with diverse teams producing greater innovation, and innovation improving the creation of effective diversity initiatives.
---
Written by Bertina Ceccarelli.
Have you read?
Best Fashion Schools In The World.
Best Business Schools In The World.
World's Most Influential and Innovative Companies.
Best CEOs And Business Executives In The World.
World's Best Hospitality And Hotel Management Schools.
---
Add CEOWORLD magazine to your Google News feed.
---
Follow CEOWORLD magazine headlines on:
Google News
,
LinkedIn
,
Twitter
, and
Facebook
.
---
Thank you for supporting our journalism. Subscribe here.
---
For media queries, please contact:
info@ceoworld.biz
---
Tags :
Alternate Director Insider
Board Of Trustees Insider
Boards Insider
C Suite Insider
C-level Executives Insider
C-Suite Executives Insider