Rituals as a coping mechanism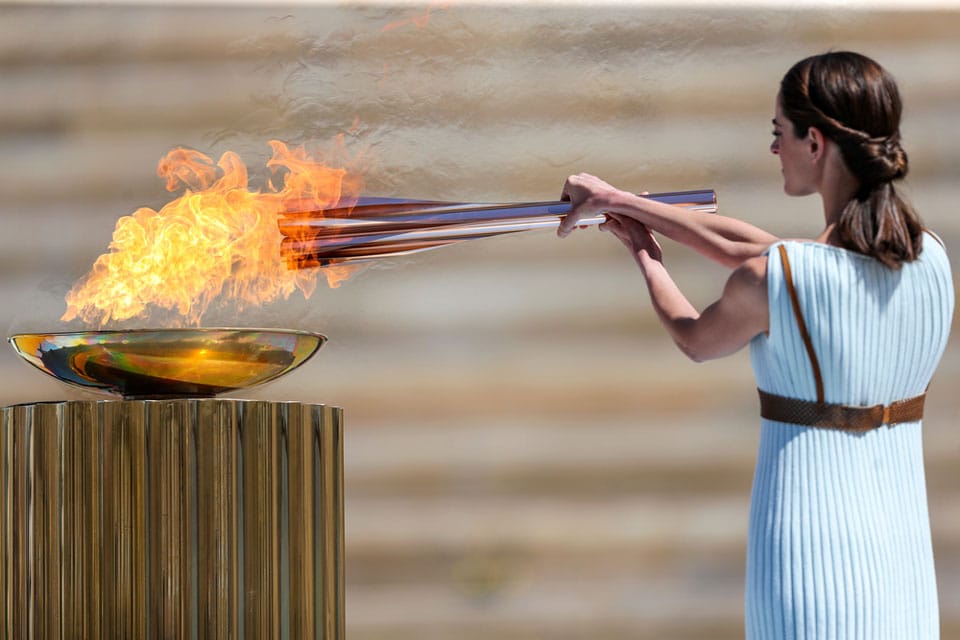 There are high chances that most of us, if not all, are subconsciously attached to the so-called superstitious rituals. Some of these rituals are more striking than others and some people believe in them more than others.
The reason is simple: they are seemingly meaningless gestures that are actually connected to basic human needs and have psychological and physiological effects.
The various rituals involve a strategic way of operating, they are a sequence of actions that follow one another in a predetermined manner. This is how it is possible to differentiate a common action from a ritual. 
Without realizing it, traditions such as respecting precepts or the use of specific clothes for ceremonies, have also influenced today's rituals, allowing us to feel a sense of belonging to a community.
Over the centuries rituals have widespread and became a practice in various fields, from sports to work and many others. Rituals are often associated with superstitious and irrational actions of an individual, but in reality, they are a fundamental part of collectives and institutional practices.
A good example is the 'passage of the bell' between the incoming Italian Prime Minister and the outgoing one, where the handover of a physical bell symbolises the new government establishment. 
Moreover, in uncertain or unpredictable situations, rituals have the ability to make them perceive as more familiar. In fact, rituals are able to give members confidence and eliminate their anxieties.
In support of this theory, several research studies have measured and described the psychological and physiological effects of meaningless gestures linked to basic human needs. In the past, they have been shown to be fundamental to the maintenance of social order in all human civilisations. More recently, new techniques and instruments have made it possible to measure the physiological effects of rituals on people. For example, they have shown how rituals have an influence on anxiety management and heart rate variability, expanding our understanding of phenomena that are linked to primal needs of human beings.
For instance, if a person obtains an important recognition in a work meeting, wearing a specific tie, they might be brought to think that is their 'lucky tie'. Therefore, they will wear the same tie for other important meetings. Another example might be stopping in a café near home before a business trip, if a profitable contract is then closed a pre business trip coffee at the same café might become a ritual.
There are many other different kinds of rituals examples and when they stay within those parameters, they are considered to be unproblematic although illusory reassurances for those who practice them.
The rigidity and repetition of formulas are the basic characteristics of rituals, and this allows numerous people to perceive control over situations that are uncontrollable. This is why people rely on rituals when they experience situations of uncertainty and lack of control.
In conclusion rituals are a coping mechanism that make us look for patterns and statistical regularities everywhere around us. Consequently, rituals trick our brain to think we are relying on a past experiences and therefore we become more efficient and less anxious.
---
Written by Riccardo Pandini.
Have you read?
Rachel Rohrich on Why Early Dance Success Demands More Than Just a Strong Work Ethic.
WHY OUR UNDERSTANDING OF EMOTIONAL INTELLIGENCE NEEDS TO EVOLVE by Scott Allender.
The World's Richest People (Top Billionaires, 2023).
Three rules to build a team that would perform in times of uncertainty by Olga Koroleva.
The moment that Lehman Brothers lost the plot – when they abandoned their 'Strategic Core' by Campbell Macpherson.
---
Add CEOWORLD magazine to your Google News feed.
---
Follow CEOWORLD magazine headlines on:
Google News
,
LinkedIn
,
Twitter
, and
Facebook
.
---
Thank you for supporting our journalism. Subscribe here.
---
For media queries, please contact:
info@ceoworld.biz
---
Tags :
C-Suite Leaders Insider
Chief Health Officer Insider
Corporate Directors Insider
Economics Insider
Money Managers Insider
Policy Insider