CEO Spotlight: Harmony Vallejo – CEO of Universal Events Inc.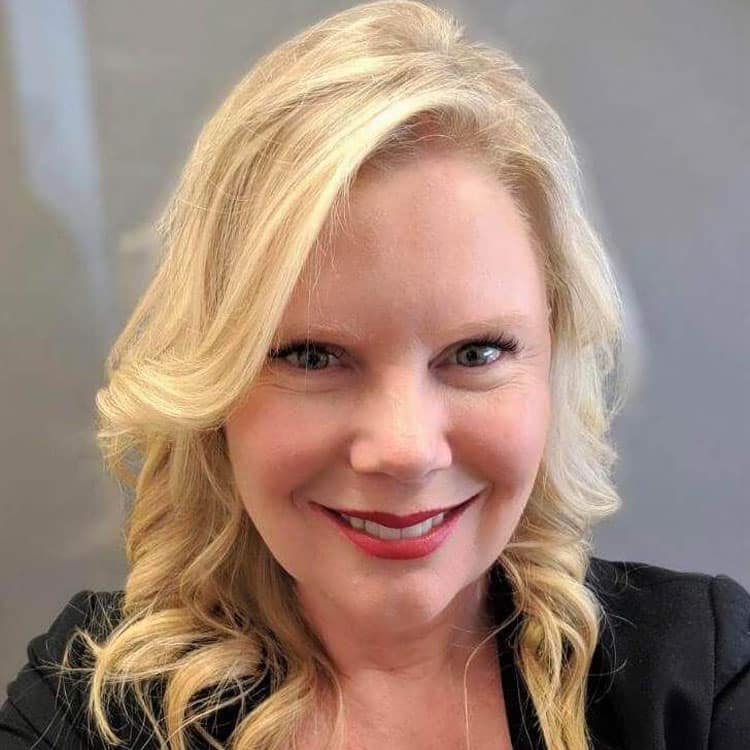 Harmony Vallejo is the CEO of Universal Events Inc., a company centered around working with ethical businesses and nonprofit organizations so the communities they work in can thrive. Universal Events Inc. provides support to nonprofits by taking on and managing their backend tasks, allowing them to focus on outreach and supporting their causes. 
As CEO and founder of Universal Events Inc., Harmony leads an experienced team of communications, copywriting, accounting, and administrative experts in a collaborative environment to help nonprofits and small businesses become better versions of themselves. 
Today, she reflects on her career and what she's hoping to accomplish going forward. 
Q: Please share a bit about your professional background.
HARMONY VALLEJO: Before I founded Universal Events, I actually had been working in the communications and marketing industry for about 20 years. Between 1999 and 2000, I worked in sales at a television station called WYTV before moving over to work as a marketing representative at Winners Advertising. I was responsible for attracting new clients and improving our brand awareness. 
Then, in 2004, I moved from working strictly in sales to providing consultation and administrative aid to ethical businesses and nonprofits. I decided to found Universal Events so I could put all of that experience to good use for a good cause. Our team raises awareness for nonprofits by increasing their brand presence and public footprint, bringing in new donors. 
Q: What is your professional expertise?

HARMONY VALLEJO: I'm a marketing and communications professional with some sales background as well. Working in these positions has made me quite the people person – you have to be, especially when you're working with nonprofits. The entire mission of nonprofits is to prove to the community that their cause is worth supporting, and when we help take on those vital tasks, such as supporting their brand, we have to adopt their unique language and make it better where we can. My years of experience have not only made me able to consult people on how to improve, but I'm well equipped to craft a team of excellent people who also love what they do. To me, that's the best skill a CEO can have. 
Q: What is the Universal Events team best at? How are they unique?
HARMONY VALLEJO: Well, we have a wonderful team of dedicated people at Universal Events. Our mission at the end of the day, and what I feel we're best at, is making our communities stronger and creating positive change in the world. Our team works tirelessly to strengthen these nonprofits and businesses that are working to improve our communities. We have our own unique approach that allows us to use our skills to create meaningful bonds with our clients and the community. Our team values the boots-to-the-ground approach and making meaningful contributions to the nonprofit world as well. 
Q: What was the most significant challenge you face in your industry?
HARMONY VALLEJO: That's an excellent question. I think the most difficult part of working in our industry is combining both strategy and creativity. You have to balance a lot of creative tasks that require a good deal of technicality.  You have to strategically get the right message across and do it creatively in your own way that differentiates you and resonates with your audience. That is the hard part for most nonprofits and it's one of the main tasks we take on their behalf. It can be a tricky business, but I feel like our team has developed a good process. 
Q: What project are you most proud of? 
HARMONY VALLEJO: We do a lot of charity work ourselves and support multiple initiatives each year, making sure that we get involved as much as possible. We do an annual toy drive each year and make hygiene kits for those in need. I think those causes are some of the joys we cherish. We even most recently had the opportunity to donate $15,000 to Tilly's Life Center, just to give back. That's what we want to do after all: help make the world a better place. I think we accomplish that every day, even if only by a little, I feel our impact is what I'm most proud of. I hope to make more of an impact in the future.
---
Have you read it?
The world's top 20 most travel-obsessed countries, 2023.
The most Twitter-obsessed countries revealed, 2023.
The world's top 10 most popular luxury brands for 2023.
The most fast food-obsessed countries in the world, 2023.
Who Are the Richest Sports Owners in the World, 2023?
---
Add CEOWORLD magazine to your Google News feed.
---
Follow CEOWORLD magazine headlines on:
Google News
,
LinkedIn
,
Twitter
, and
Facebook
.
---
Thank you for supporting our journalism. Subscribe here.
---
For media queries, please contact:
info@ceoworld.biz
---
Tags :
Alternative Managers Insider
Chief Fiduciary Officer Insider
China Insider
Germany Insider
Hong Kong Insider
Mexico Insider
Senior Executives Officers Insider
Senior Partner Insider
Singapore Insider
United Arab Emirates Insider
Wealth Advisor Insider
Wealth Consultant Insider