What You Need To Know To Become A Speech Pathologist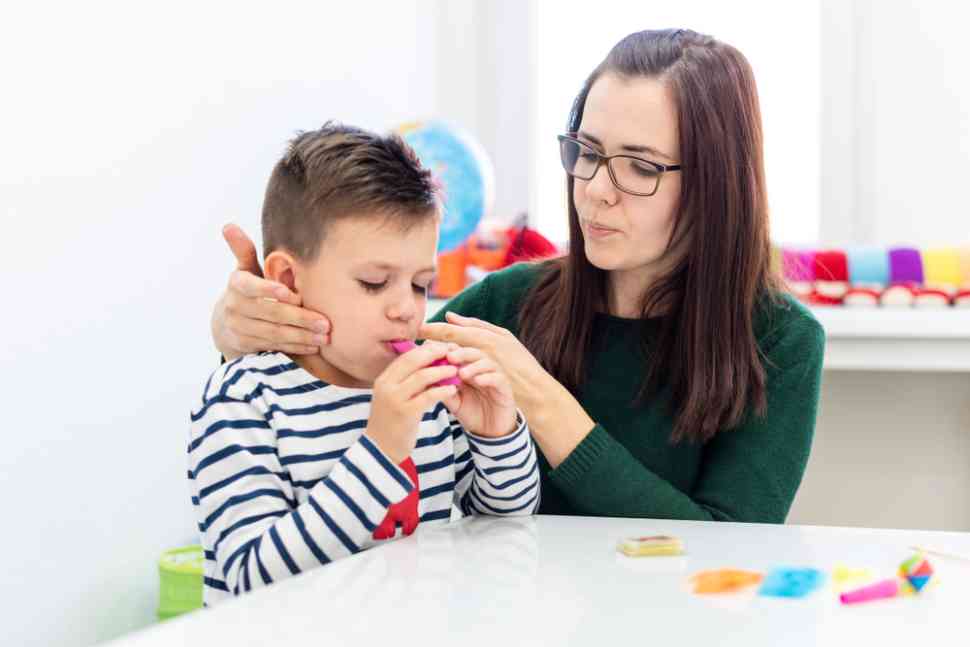 Female speech pathologist helping a preschooler to correct pronunciation
People have the tendency to take speech impediments lightly, and many of them stay with those impediments until their dying days. While there is plentiful research on speech pathology, people seem to know very little about it. What's more, they are quite skeptical of speech pathologists, the professionals about whom we will talk in this article.
I have heard many people say that speech impediments can't be treated or will be eliminated with time and that money spent on speech pathologists is not worth it. Yes, it is surprising, but not a lie.
Speech pathologists are involved in areas that go beyond speech impediments. These professionals, also called speech therapists, offer a well-rounded treatment for a variety of speech-related problems; from the development of fluency to swallowing correctly, these people are involved in everything and anything that concerns your ability to speak and express adequately.
But don't even think that speech therapists have it easy. In order to become one of them, there are quite a few things you must know. Over here, I have written down a few things that can help you understand the requirements of being a speech pathologist.
Get your undergrad degree.
The first and foremost requirement is to sign up for a good Bachelor's degree program. It is indeed the stepping stone, and you must pursue it at a good university. Generally, candidates are expected to complete an under-graduation program in Communication Sciences and Disorders (CSD). A typical CSD course will offer comprehensive coursework in a range of scientific fields, including biological and behavioral sciences. Some of the top universities include the University of Wisconsin and the University of Washington.

Go for a Master's program.
It is highly advised that you should not stop at the Bachelor's degree and pursue a Master's program afterward. A Master's program will help you achieve a professional qualification to become a speech therapist subject to the other requirements, such as the qualification of a national examination. Normally, a Master's program would contain not only theoretical courses but also ample practical assessments to be undertaken. The research will be a focal point throughout your academic life and will assist you in undertaking future endeavors better.

Qualifying for a national examination
It is most likely you will have to take a national exam to become eligible to practice. There may be additional state-wise requirements depending on the country you belong to. In the United States, for example, the American Speech-Language-Hearing Association (ASHA) conducts what is called the Praxis Examination in Speech-Language Pathology (5331). Each state determines the passing score, and scores older than five years are not accepted. In order to become a certified speech pathologist, you require a successful qualification of the Praxis Examination. Make sure you check what requirements are stipulated in your country of interest.

Get your license
So far as the United States is concerned, you will require a license to practice. For that, you must submit an application containing a set of documents, including the Praxis exam result, Master's degree mark sheet, and results from a background check. It may be the case that you are required to qualify for another exam in the state where you want to practice. Additional requirements, therefore, can be stipulated in case you want to practice in a particular state in the country. Similar stipulations can be found in other countries, so ensure the ones in yours.

Other requirements to take care of
Your job isn't done after getting a license to practice. There may be additional requirements for continuing education for speech pathologists. It is often advised that professionals undertake professional certificate courses and show them as part of their continuous evaluation. Of course, the requirements will vary from one country to another, and even within a particular country, there may be regional requirements. Since you will be under continuous evaluation, you will have to keep yourself apprised of the criteria.
Have you read it?
The world's top 20 most travel-obsessed countries, 2023.
The most Twitter-obsessed countries revealed, 2023.
The world's top 10 most popular luxury brands for 2023.
The most fast food-obsessed countries in the world, 2023.
Who Are the Richest Sports Owners in the World, 2023?
---
Add CEOWORLD magazine to your Google News feed.
---
Follow CEOWORLD magazine headlines on:
Google News
,
LinkedIn
,
Twitter
, and
Facebook
.
---
Thank you for supporting our journalism. Subscribe here.
---
For media queries, please contact:
info@ceoworld.biz
---
Tags :
Alternative Managers Insider
Chief Fiduciary Officer Insider
Senior Executives Officers Insider
Senior Partner Insider
Wealth Advisor Insider
Wealth Consultant Insider