CEO Spotlight: TECOBI is Revolutionizing and Modernizing How Automotive Companies Communicate to Customers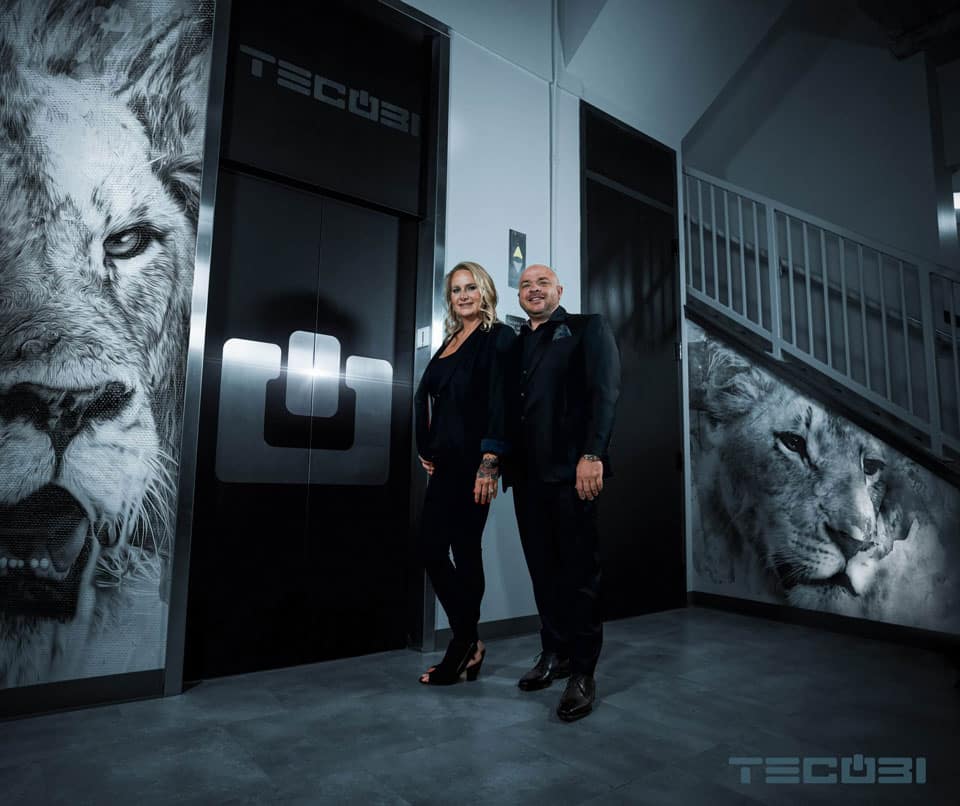 The driving force behind the creation of TECOBI, an automotive sales software that provides lead generation and follow-up solutions, is the aim for better communication. That was the mission for founders Jason Girdner and Scarlet Mick in launching the platform.
TECOBI is a unique proprietary technology that utilizes calling and SMS text messaging to engage with customers. The company mission is 'to connect consumers to their wants and needs without disrupting their daily patterns' and its vision, 'to connect the world through hybrid communication'. Both initiatives are realized in making communication more easy and effective for both clients and customers.
The company allows for thousands of follow-ups at the mere click of a button, offering users the opportunity to avoid hurdles in dealing with dealerships and sales professionals, all while client leads are converted at much higher rates, boosting sales and seeing cars driven off of lots.
With over $30 million in ad spend and a fully-equipped platform of data at their disposal, ensuring conversion patterns and ad success is optimal and ensured, TECOBI can help reach potential customers across social media platforms. Those routed from Facebook and Instagram, for instance, are prompted to submit leads in beginning the sales process, but clients are also able to nurture said leads until customers are ready to advance to the next steps.
"TECOBI has been the biggest game-changer in our business and more than anything else in the past three years," said Nyle Maxwell's Platform Digital Director Thomas Eggers. "I hear from salespeople daily that they sold a vehicle only because TECOBI never stopped following up with the customer and this was the only reason they were able to connect and make a sale."
Meet the Minds Behind the Movement
Have you heard the one about the software salesman and the software developer? Together, they founded TECOBI. Girdner and Mick are a bit of a unique story.
Girdner, a high school dropout, is a former software salesman. Through numerous mistakes, trial-and-error, he self-taught himself numerous digital and backend skills to help build what would eventually become TECOBI. He currently wears many hats at his new company, including serving as the software developer and salesman.
"I can be a software geek or bubbly salesman for a week. When I'm working on IT development, I am a total hermit, barely shave, and just stick my nose to the grindstone. I have become quite the introvert," said Girdner. "But when I'm in sales mode, I turn on and light up, look the part, and act the part too. It took a lot of practice to be able to do both, but I feel it's a skill many can master as long as they keep at it."
Having put herself through school, all while tending to her children as a single mother, she operated as a surgical tech for 13 years. That is roughly when she met Girdner, who was going through a tough time in his life. The two overcame numerous challenges while they were growing up, but have accomplished wonders. She has lit a fire in him ever since and the two have certainly become a power couple to guide TECOBI to rockstar status.
"I jump in and save the day. I figure things out and make the best of situations. This business' growth was a lot to take in; we both had really bad experiences growing up and to be where we are today is unheard of for people like us," Mick mused. "But just because we came from a bad place doesn't mean we have to end up there. It's impressive what we've been able to do, and we still feel like we don't really deserve it."
Girdner founded TECOBI by first texting leads on behalf of his clients at automotive dealerships. Shortly after the messages started to reach staggering heights, making the process overwhelming, that is when Mick began helping to shoulder the load.
"TECOBI is an amalgamation of the grit Mick and I have. It's the product of continuing to try even when life kicks you down," said Girdner. "Even though my clients are successful companies, that's what I want our readers to know. There is a place for you in the world. You have to keep fighting to get there."
About TECOBI: Jason Girdner & Scarlet Mick are the Founders of TECOBI, an advanced communication and advertising solution of SMS/Text conversations for the automotive industry. Served thousands of automotive companies through their industry changing software. To learn more please visit www.tecobi.com
---
Have you read?
Best Business Schools In The World For 2022.
Best Fashion Schools In The World For 2022.
Best Hospitality And Hotel Management Schools In The World For 2022.
Best Medical Schools In The World For 2022.
The World's Best Universities For Doctor of Business Administration (DBA), 2022.
Track Latest News Live on CEOWORLD magazine and get news updates from the United States and around the world. The views expressed are those of the author and are not necessarily those of the CEOWORLD magazine.
Follow CEOWORLD magazine headlines on:
Google News
,
LinkedIn
,
Twitter
, and
Facebook
.
Thank you for supporting our journalism. Subscribe here.
For media queries, please contact:
info@ceoworld.biz
Tags :
Chief Customer Officer Insider
Chief Data Officer Insider
Chief Delivery Officer Insider
Chief Design Officer Insider
Chief Development Officer Insider
Chief Digital Officer Insider