How To Become A Croatian Resident?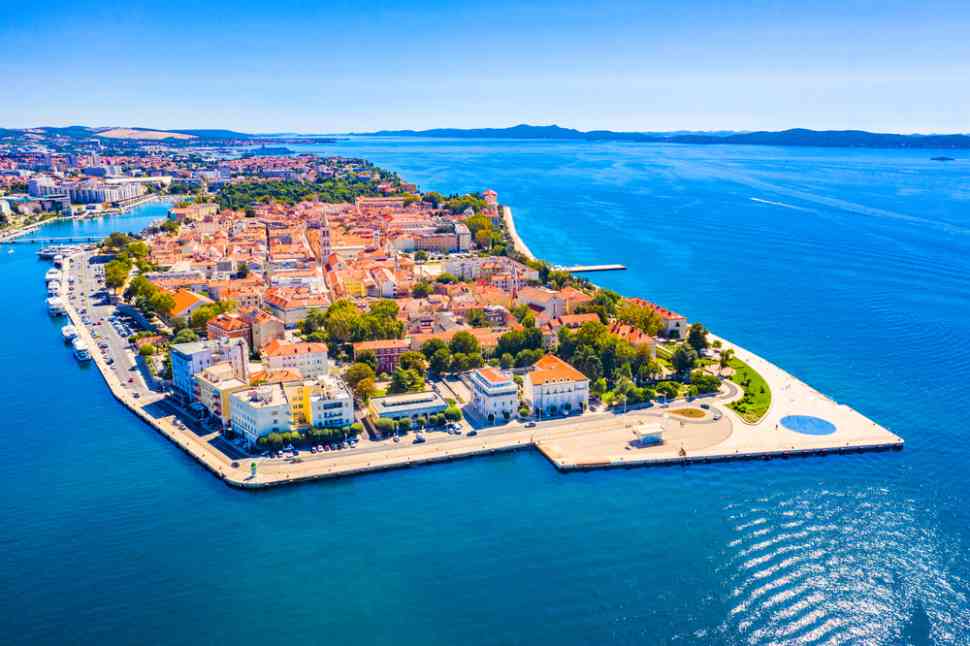 Croatia is a European nation located in the northwestern part of the Balkan Peninsula. It is popular for having the most beautiful sunsets worldwide and is dominated by an excellent natural habitat, fascinating beaches, incredible national parks, and extended topography, making it the most appealing tourist destination. 
Along with splendid locales, what makes Croatia the best nation to reside long-term is its various advantageous rights. Right from an exceptional education system, significant economy, transportation, medical facilities, and all the latest technologies, foreigners can avail themselves of a list of benefits once they become residents.
In this article below, we will let you know the requirements and conditions that are mandatory before receiving your Croatian Resident Permit.
Types Of Residence Permits
A residence permit refers to a card granted by the nation to a foreigner to live in the country until their card is valid. Croatia offers two different types of permanent residency permits.
Long-Term Residence Permit
The long-term residence permit offered by Croatia is known as Dugotrajno Boravište, which is a permit granted to foreigners to reside in the country. A person acquiring this card is allowed to live in Croatia continuously for 5 years and leave the country for 6 to 10 months only during the time.
After getting their permit, individuals are entitled to enjoy various rights, including freedom of work, study, social welfare, tax relief, and professional development. However, long-term permits are only valid for a few years, so an outsider needs to renew the permit and apply for their permanent resident card to become a resident of Croatia.
Permanent Residence Permit 
Like long-term permits, Permanent Residence permits also have various similar rights and benefits. A permanent Residence permit is known as Stalin Boravak in Croatia. Individuals who want to acquire a long-term permit shall live in Croatia for 5 consecutive years to acquire their PR card. A permanent residence permit is more favorable than the other permits as it is easy to apply for. However, there are certain requirements for the same which are listed below:
A person can apply for their residence permit only after 4 years of stay in Croatia if they are a spouse or a family member of a Croatian citizen.
A person can apply for their residence permit after 3 years if they are a Croatian people member with or without the other nationality returned to Croatia.
Children with at least one Croatian parent or parent with a PR or long-term permit can apply for the child's residency permit.
Children born in Croatia can apply for their Permanent Residence permit.
A person can apply after 3 years of stay in Croatia if they have refugee status for 10 years.
Requirement To Acquire Resident Permit
To become a resident of Croatia, one should accomplish the following eligibility criteria which are:
An individual must have to legally live for 5 consecutive years before applying for their residency permit (the time duration of stay may differ according to the above condition.)
An individual does not create any offence and has a clear criminal record.
An individual must have to show knowledge of the Croatian language.
An individual must have to show valid financial means and health insurance.
An individual must submit all the official documents attached with the application form and pay specific fees.
An individual must qualify for the test and interview to become a resident.
Once an individual receives their permanent resident card, they become a resident of Croatia, and can freely avail themselves of various privileges. Moreover, a person with a resident permit is not bound to reside in Croatia continuously, and they can leave the country for an extended period without losing their residency permit.
---
Have you read?
4 Strategies for Ramping Up Your Finance Digital Transformation Efforts by Chen Amit.
The No Hope Positivity Defined by Dr. Salla Vijay Kumar.
Can our negative emotions provide an inner superpower by Mark Berridge.
In 2022, What does it take to be a Morally Minded Leader by Frank C. Bucaro.
Track Latest News Live on CEOWORLD magazine and get news updates from the United States and around the world. The views expressed are those of the author and are not necessarily those of the CEOWORLD magazine.
Follow CEOWORLD magazine headlines on:
Google News
,
LinkedIn
,
Twitter
, and
Facebook
.
Thank you for supporting our journalism. Subscribe here.
For media queries, please contact:
info@ceoworld.biz
Tags :
Billionaire Insider
Billionaires Insider
Capitalist Insider
Centimillionaires Insider
Economics Insider
Hectomillionaire Insider
High Net Worth individuals Insider
Millionaire Insider
Millionaires Insider
Money Insider
Ultra High Net Worth individuals Insider
Wealth Manager Insider