Top Institutes to Study Cloud Computing in Australia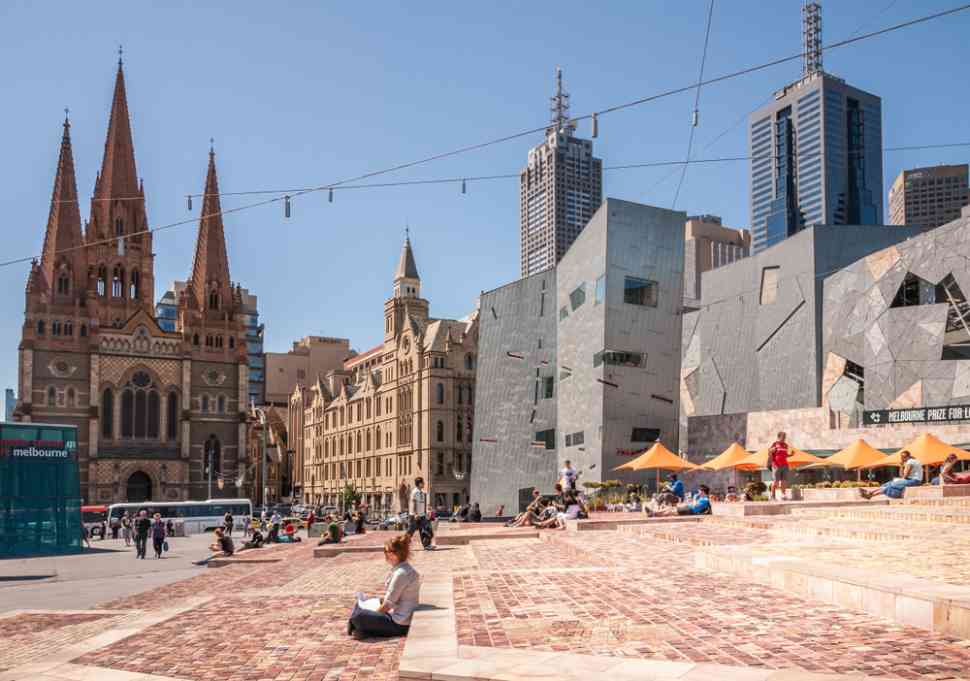 Torrens University building, Melbourne, Australia
Australia is turning out to be the first and foremost option for tourism as well as higher education. Its glorious beaches and warm climate coupled with some of the best engineering and business schools in the world. Students just love the environment both inside and outside the classrooms. Moreover, the provision of internships and work placements prepares students beforehand for the job. Today, when digitization is letting the storage, access, and sharing of information and resources over the internet, learning Cloud Computing has become a need of the hour. Web Technologies and Cloud Computing courses in Tech schools teach students to develop, maintain and fix the processes required for computers to communicate through networks.
Cloud computing enables the industry with fluent provision of networking, servers, software, storage, and analytics. Hence, its study develops the requisite skills for cloud infrastructure and developing and securing the apps. Australia also features top institutes for studying cloud computing, the best ones are as follows.
Torrens University
The Master's in Software Engineering by Torrens University is for all those software engineers who are looking forward to sharpening their knowledge and exploring this field. The course covers deep knowledge about everything, right from emerging technologies to operational and technical skills. Students will be benefitted by trying their hands-on industry projects and exploring creative and design thinking along with moral values and ethics.

The University of Western Australia
The University of Western Australia is one of the internationally recognized Australian Group of Eight Universities. Students of this research-intensive university are offered software development kits and updated systems architectures that lead to a perfect cloud computing framework. They will be learning about various aspects of designing, developing, providing, and managing cloud-based applications.

University of Queensland
Those who have a bachelor's degree in computer science, information technology, or any related field can apply for the Master of Computer Science from the University of Queensland. So, if you are someone who is looking forward to upgrading yourself with a deeper knowledge of rapidly evolving technologies, just go for its Computer Science program. Here, you won't be limited to a single area of interest to be taught by intentionally famed lecturers and professionals. The learning spaces of this university are some of the most innovative ones in the world that let the students socialize, help, and share ideas.

The University of Melbourne
This university is one of the best places to explore the advancements in Artificial Intelligence and witness and understand how cyber security is affecting today's world by clubbing creative thinking and practical application with science and engineering. It works best to revolutionize health, entertainment, and business with the help of IT. Here, students will be equipped to do various types of work at various places, whether it's cloud computing or software engineering.

The Australian National University
The Australian National University is one of the leading public universities in the capital city Canberra. The staff here is dedicated to imparting the knowledge and cloud skills as much as they can. Cloud technology has turned out to be a game-changer in the modern era by transforming everything, from storage and processing of data to application development lifecycles. Students will be able to design large-scale distributed systems, understand emerging distributed technologies, and implement high-end cluster and cloud applications.