Effective corporate brands must start at the top
David Kincaid, Founder of Level5 Strategy
Many executives intuitively recognize the importance of their company's brands, and they invest accordingly. However, many also overlook the importance of their own personal individual professional brands.
The fact is, the executive brand often walks into a room or enters a conversation ahead of the organization's brand. Ideally, organizational brands and executive brands should be aligned and synchronized to coexist and complement each other.
However, that alignment and synchronization does not happen haphazardly or randomly. They need to be deliberate and coordinated to achieve maximum mutual benefits throughout every level of an organization, according to David Kincaid, author of "The Brand-Driven CEO: Embedding Brand Into Business Strategy."
Over the course of his illustrious career, Kincaid managed more than 100 corporate brands. His successes led him to being inducted into the American Marketing Association's Marketing Hall of Legends.
"Over all these years I've had countless conversations with C-suite clients and business leaders about missed opportunities – the decisions they didn't make in time. For most business leaders, their brand is often one of those missed opportunities," said Kincaid, founder and chairman of Level5 Strategy Group in Toronto, Ontario.
"I started writing this book because I wanted to get CEOs, entrepreneurs and senior executives to appreciate the opportunity inherent in their brands," Kincaid says. "To manage your brand strategically, you'll need to drive brand awareness through an entire organization, from accounting to distribution to customer service. But I think it's the best decision that a business leader can make."
Kincaid cites the following six success factors for "brand-driven" CEOs:
1. Purpose. "Only a CEO can truly identify an organization's purpose," Kincaid says. "The answer to the question – what business are we in? – Goes to the heart of what a business is all about: its purpose."
2. Leadership. "Brand management always begins with the CEO. When leaders embed their purpose into their brand, they win," Kincaid says.
3. Consensus. "C-suite agreement drives alignment across the organization," Kincaid says. "It's the CEO's job to unify the C-suite's perspective on the brand – to build consensus."
4. Change. "Organizational transformations succeed that are brand-driven and led by the CEO," Kincaid says. "In responding to change, brand-driven companies not only re-evaluate and adjust their delivery of their brand promise, they also measure different results."
5. Accountability. "Brand measurement drives brand performance and the scorecard for the CEO," Kincaid says. "Brand accountability starts at the top, with the CEO and the leadership team not only leading by example, but also ensuring that the right processes and systems are in place to empower, create and measure accountability at every level of the organization."
6. Communication. "The CEO must ensure that the brand promise is clearly understood by internal and external stakeholders," Kincaid says. "Successful brand-driven companies encourage their employees and all stakeholders to participate in the fulfillment of the brand promise."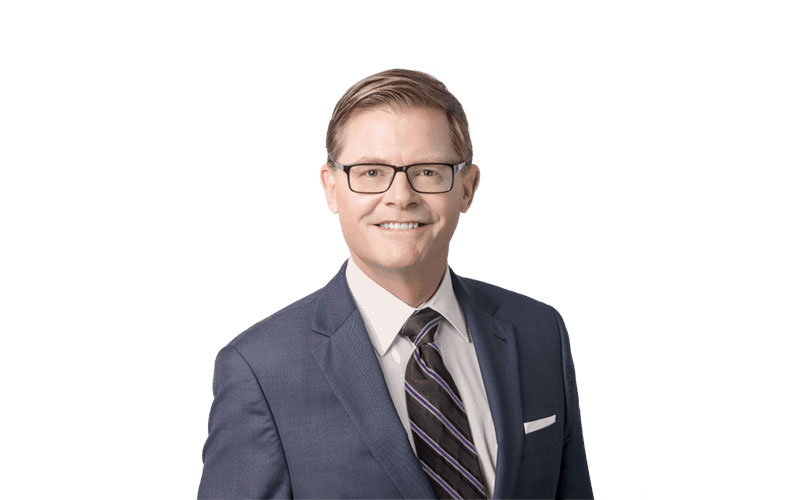 C-Level Biobox
Name: David Kincaid
Title: Founder and Chair
Organization: Level5 Strategy Group, Toronto, Ontario
Websites: www.level5strategy.com; www.branddrivenceo.com
Profession: Management consulting; adjunct professor, at the Smith School of Business of Queen's University in Kingston, Ontario.
Family: Wife, Janet; daughters, Sarah and Alyson; son, Scott; and dog, Siyah.
Best Advice Ever Received: "To do well in business, die with more friends than employees." (From his grandfather)
Favorite Musical Artist: Beatles
---
Written by Steve Jagler.
---
Add CEOWORLD magazine to your Google News feed.
---
Follow CEOWORLD magazine headlines on:
Google News
,
LinkedIn
,
Twitter
, and
Facebook
.
---
Thank you for supporting our journalism. Subscribe here.
---
For media queries, please contact:
info@ceoworld.biz
---
Tags :
Chairman Insider
Chairman Of The Board Insider
Chief Academic Officer Insider
Chief Accessibility Officer Insider
Chief Accounting Officer Insider
Chief Administrative Officer Insider
Chief Analytics Officer Insider
Chief Audit Executive Insider
Chief Brand Officer Insider
Chief Business Development Officer Insider