CEO Spotlight: An Interview with Dermatologist Tim Ioannides MD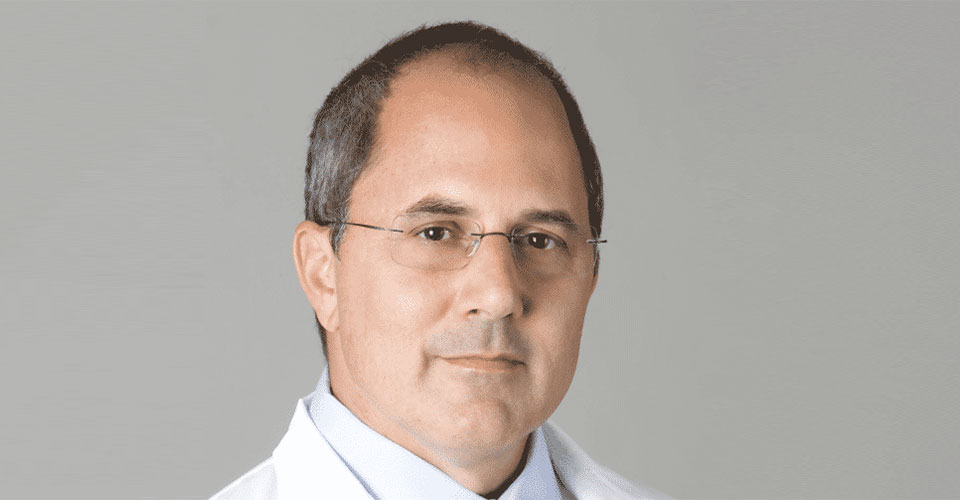 Tim Ioannides, MD is the founder and head physician of Treasure Coast Dermatology, a dermatological practice in eastern Florida. With five locations serving Martin, Saint Lucie, and Indian River counties––known as the "Treasure Coast" of Florida––the practice exclusively offers medical dermatological services, focusing on the prevention and treatment of skin cancer as well as the general health of the skin. In addition to his dermatological practice, Dr. Ioannides is also a voluntary associate professor at the University of Miami School of Medicine, where he regularly assists in instruction on dermatologic and reconstructive surgery, and was also recently a senior author on two papers in the Journal of American Medical Association of Dermatology. Whether it be at his practice or outside of it, Dr. Ioannides has proven time and time over that his commitment remains to patient-first care, and maintains that helping others is the path to fulfillment in life.
CEOWORLD magazine: What was the reason you chose to go into dermatology?
Tim Ioannides: Ultimately I would say it was because of my parents, who taught me from an early age that you find true fulfillment in life through helping others. They were both in the medical field at the University of Miami; my mother worked as a technician at the Bascom Palmer Eye Institute, and my father actually founded the school's first dermatopathology laboratory. They were both well-known and esteemed in their respective fields, but they always told me it wasn't about the recognition, it was about being able to make a difference in as many lives as possible during their time on earth. Even outside of their work, they were always going out of their way to help others. I remember one time when I was a child we had to call a plumber to our house because of a backed-up sewage line. When the plumber arrived, my dad showed him to the bathroom and then immediately rolled up his sleeves and got to work helping him fix the issue. After they were finished, the plumber turned to me and said "Tim, your dad is a great man. I've been doing this for 15 years, and I've never had a doctor ask me if I needed help!"
CEOWORLD magazine: And how did you come to found your own dermatological practice?
Tim Ioannides: After finishing my medical residency, I took a position at a dermatology practice in Miami. While we offered medical dermatological services such as cancer screenings and mole removals, there was definitely a focus on cosmetic procedures. Elective procedures like Botox or collagen injections were much more profitable because they didn't have to be billed through an insurance company, so most practices at the time were offering them in some capacity. While I'm not judging those who choose to have those procedures done in any way, nor those who choose to offer them at their practice, I found that I was often leaving work feeling unfulfilled. Skin cancer is one of the most preventable cancers out there, and yet it is the most common both in the United States and worldwide, and I didn't feel like I was doing enough to help fight this epidemic. I was also looking to move out of the city for somewhere with a slower pace, and so when an opportunity presented itself to open up my own practice in Port St. Lucie, I took it.
CEOWORLD magazine: Why a focus on medical dermatology?
Tim Ioannides: I didn't actually know this at the time of choosing Port St. Lucie, but the county it resides in has the second-highest skin cancer rate in the country. The combination of an aging population, often retirees who are not used to so much sun and were never properly educated on how to protect their skin in it, and the seaside location all makes for a perfect storm in the Treasure Coast. I wanted to build a business that would comprehensively cover all aspects of skin cancer, from screening and removal to education on how to prevent it from happening in the first place. Many colleagues of mine who have practices that offer elective cosmetic procedures tell me they wish they didn't have to offer them, but without the money they bring in they wouldn't be able to keep their business afloat. I didn't ever want to have to be beholden to that, or any other institution for that matter.
CEOWORLD magazine: What sets your business apart from other dermatology practices?
Tim Ioannides: First and foremost, I wouldn't be anywhere without the fantastic team I've put in place. Most of my nurses have been with me for over 15 years, and I think that's a testament to the workplace culture we've developed. My practice now has five locations across the Treasure Coast of Florida, and while I know it's common to staff each location separately, we've come up with a system so everybody works out of all five sites. I want my practice to first and foremost be about patient care, and our close-knit team means less clerical confusion. I am also cautious in my interactions with pharmaceutical representatives. As a medical-focused dermatology practice, I want to make sure that the drugs I am prescribing to my patients are what is truly the best on the market to meet their needs, and that means avoiding the sales tactics that are often employed such as gifts or even free dinners. Finally –– and maybe most important in my eyes –– my practice no longer uses electronic forms during patients' visits. I believe that one of the most important aspects of medicine is simply active listening, which is difficult to do when your back is to a patient ticking boxes on a screen.
CEOWORLD magazine: Do you feel that avoiding computerized record keeping has held your business back in any way? 
Tim Ioannides: To the contrary, I feel like it has vastly improved my business as a whole. Let's be honest, nobody wants to visit the doctor's office; it can be a stressful and anxiety-causing experience whether you are dealing with a medical issue or just going in for a check-up. My goal is to take away as much of that unpleasantness as possible, and I believe one of the most important aspects of doing so is providing undivided attention during an office visit. Nobody wants to feel like they are speaking to the back of an office chair. Over half of the way we communicate as humans is through body language, and as a physician we have to give patients our complete and undivided attention in order to fully understand what they are telling us. I would hate to miss something vital about what a patient is telling me because I was so focused on the screen in front of me, and in fact before we moved away from computerized record keeping I must admit I had done so. One of my nurses actually suggested the switch after I was venting my frustrations to her one day, pointing out that a few extra minutes of clerical work are nothing compared to the compassion we show our patients, and of course she was right.
CEOWORLD magazine: You speak a lot about fulfilment. What do you find to be the most fulfilling aspect of your line of work? 
Tim Ioannides: As I've said before, I believe that working towards the greater good for others is ultimately where you find fulfillment. While I certainly feel joy when one of my patients successfully goes into remission, or I identify a cancerous growth early, or even something as simple as clearing up a bout of eczema, I get the most fulfillment from educating others. From surfing to fishing to lazy beach days, spending time in the sun and on the water is in the blood of us Floridians, meaning we are often getting hit by the sun's UV rays not only directly from the source, but also reflected back from the water. I try to make sure that each and every one of my patients are fully educated on sun avoidance tactics, from seeking the shade to proper sunscreen application. I also regularly assist at the University of Miami, training medical students on dermatological surgeries, and by providing education both to the public and future medical professionals I feel I am doing all I can to fight this treatable yet pervasive disease.
Connect with Tim Ioannides MD on LinkedIn and TopioNetworks.
---
Add CEOWORLD magazine to your Google News feed.
---
Follow CEOWORLD magazine headlines on:
Google News
,
LinkedIn
,
Twitter
, and
Facebook
.
---
Thank you for supporting our journalism. Subscribe here.
---
For media queries, please contact:
info@ceoworld.biz
---
Tags :
Alternate Director Insider
Celebrity Board Director Insider
De Facto Director Insider
Nominee Director Insider
Trustees Insider