Destination Reassures Travellers with Rollout of Jamaica Cares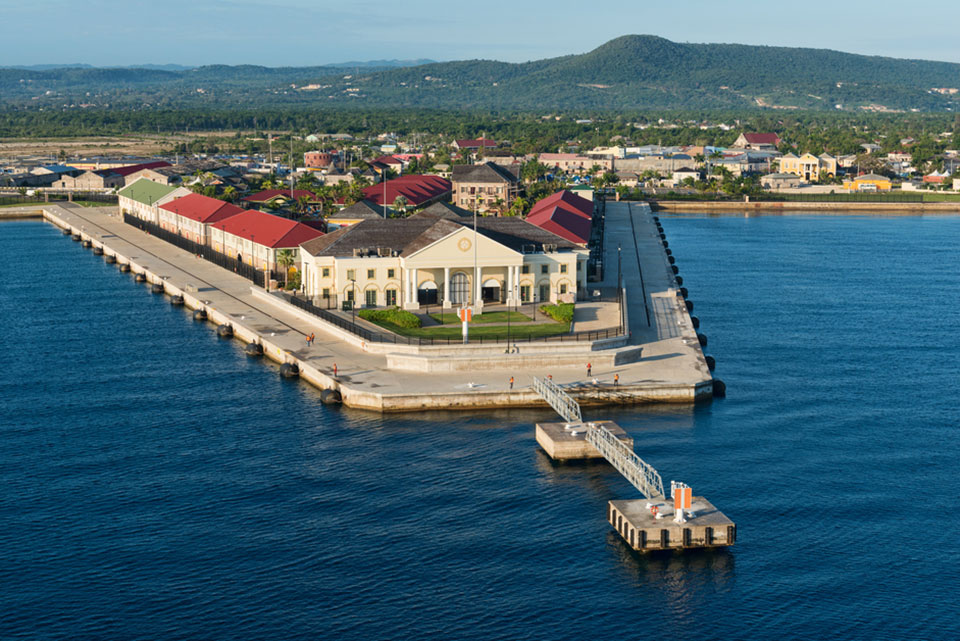 As the global pandemic continues to evolve, tourism leaders must focus on creatively reimagining the industry to keep current and future travellers engaged. In Jamaica, we are leading this charge on a global scale by concentrating on staying nimble and resilient. Our emphasis is on minimizing health risks, while reinvigorating our tourism-dependent economy. Most importantly, we are prioritizing the reinvention of tourism in a COVID-19 world by assuaging traveller concerns and providing an exceptional level of health safety. Why? Because Jamaica cares.
This month, in conjunction with new testing requirements for inbound U.S. travellers, we launched JAMAICA CARES, a program that truly galvanizes the tourism industry's COVID response. JAMAICA CARES has enabled us to architect a new normal for travel. We are confidently delivering authentic, relaxing, and COVID-safe experiences through the implementation of comprehensive health and safety protocols and with active engagement and collaborations among stakeholders and partners.
Through the pandemic, we have branded a new kind of traveller who we refer to as GEN-C, due to the experience shared across ages and demographics of living through this pandemic. GEN-C is eager to travel, and a growing number are making plans and taking flight, even with new mandatory testing requirements in various markets. Rather than simply choosing a travel destination for a pleasant leisure experience, GEN-C travellers are concentrating on destinations that will help them navigate new travel requirements, prioritize their family's health and well-being, and provide the enjoyment, relaxation and escapism we all crave.
With the evolution of our GEN-C traveller, it is imperative that we pursue a comprehensive and focused strategy that commits to delivering the highest levels of health and safety standards for visitors, tourism workers, and local communities. JAMAICA CARES allows us to do just this. Through the program, we are confidently satisfying GEN-C worries about health and well-being during travel while ensuring seamless implementation of protocols, all wrapped up in the warmth and authenticity that define why we are known globally as the Heartbeat of the World.
Recently, the Ministry of Tourism and the Ministry of Health and Wellness have worked together to significantly increase Jamaica's testing capacity. We were proactive and moved with speed, in an effort to reduce the strain on our economy and build upon gains already achieved as we pursue our own recovery efforts. Currently, many of our hotels and resorts are providing on-site COVID-19 testing for their guests. For travellers staying at other locations, the Ministry of Health and Wellness has established several mobile testing facilities within the Resilient Corridors. Testing resources have also been added at both of our major airports, the Norman Manley International Airport in Kingston, and the Sangster International Airport in Montego Bay.
JAMAICA CARES is not only about international travellers: it is also about our citizens. We continue to exercise extreme vigilance to ensure those employed in the tourist industry – and their families – are protected, as well. We have focused on the development and implementation of extensive health and safety protocols and industry-leading processes to mitigate the spread of COVID-19, including these aggressive testing processes.
Destination Jamaica stands ready to welcome all visitors and will continue to ensure that its health and safety protocols are strictly adhered to not just by visitors to our shores, but to those serving the industry. It is our hope that given our track record of being safe, secure, and seamless, GEN-C travellers will make Jamaica the preferred destination as they begin planning travel now or post-pandemic. We are committed to remaining COVID-secure, and we will remain nimble in the face of future changes and mandates for international travel.
---
Commentary by Edmund Bartlett, CD, MP. Here's what you've missed?
Best Countries For Raising Kids.
Best Countries to Headquarter Multinational Corporations (MNCs).
Best Countries For Retirement.
Best Countries For International Students.
Track Latest News Live on CEOWORLD magazine and get news updates from the United States and around the world. The views expressed are those of the author and are not necessarily those of the CEOWORLD magazine.
Follow CEOWORLD magazine headlines on:
Google News
,
LinkedIn
,
Twitter
, and
Facebook
.
Thank you for supporting our journalism. Subscribe here.
For media queries, please contact:
info@ceoworld.biz
Tags :
Chairman Insider
Chairman Of The Board Insider
Chief Academic Officer Insider
Chief Accessibility Officer Insider
Chief Accounting Officer Insider