3 Actions Every Company Should Take to Foster Diversity and Inclusion This Year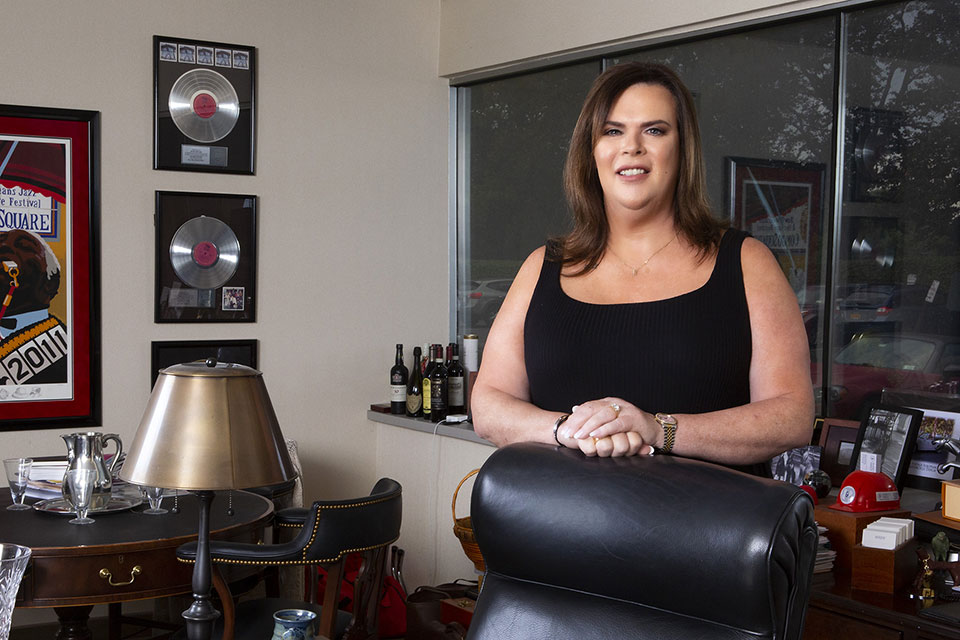 Businesses and institutions have prioritized diversity and inclusion for many years now, though some have had more success in obtaining and retaining diverse employees and practices than others. As there has been a spotlight on diversity, equity and inclusion in the national workplace discussion, especially this past year, modern companies understand the importance of having a robust policy welcoming all groups of people to its ranks. In fact, there have been numerous studies illustrating how companies with active and successful diversity and inclusion policies achieve better business results.
Despite all of this, there is still plenty of room for improvement, as many businesses continue to struggle to make progress toward their diversity and inclusion goals. By now, most companies have written policies regarding equal opportunity for all, but the challenge for many seems to be converting those policies into real results. Companies that are truly serious about improving their practices need to do considerably more than having a well written section in their employee manual. They need to consciously foster diversity and inclusion. Here are three steps they should take: 
Hire and Recruit Diverse Talent
It sounds obvious, but bears repeating. Many companies have established pipelines for finding and hiring talent, but often times they do not lead to diverse candidates. If a company is not currently diverse, they ought to analyze their hiring procedures.

When organizations regularly recruit from the same schools, seek referrals from the same sources and consider candidates who have the same credentials and experience, they are likely to find a homogeneous group. Organizations do not need to ignore these channels, but they should pursue new channels, too. Placing ads on various online recruitment services will allow them to reach more diverse groups, as will recruiting in local colleges and universities, particularly those with a varied student population. There are also executive search firms that specialize in helping companies achieve their diversity goals.Organizations should also adjust the lens through which they measure experience. For instance, they should not be so quick to dismiss an older person with several years of executive experience in favor of a younger person with an MBA and little work experience just because that is what the organization always has done. To hire and recruit diverse talent, companies should create a strategy that includes steps like defining what diversity means to them, creating more inclusive job descriptions, conducting blind resume reviews and assembling diverse interview panels.

Build an Inclusive Culture
Companies need to ensure they have a welcoming organizational culture, but equally as important, they need to foster an inclusive culture. People should feel comfortable being their authentic selves. Achieving this state begins with empathy and education to become better allies.

There are many options available, such as online programs where employees can participate in interactive diversity trainings. For companies that want executives and HR leaders to earn diversity, equity and inclusion training certifications, universities such as Cornell offer remote learning programs. Companies can also participate in conscious inclusion workshops to allow the team to reflect on what identities are, how people get them wrong and the impact that can have in the workplace.To create an inclusive environment, companies need to ensure their core inclusivity beliefs are linked to their overarching business strategy and goals. With training and education comes a company whose workforce is truly informed and therefore more capable and apt to execute its cultural missions.

Lead by Example
Another challenge facing many businesses is the fact that while they may be progressing in some of their hiring and recruiting initiatives, their executive ranks and management teams are woefully behind in the diversity they seek. This is often the result of not paying enough attention to diversity and inclusion in the past, and thus having fewer options when it comes to promoting people from within. Here too though, progress can be made if the company digs in and makes an effort. The training options mentioned above can be useful in achieving diversity at the management level, and mentoring programs can also be effective to help cultivate new leaders from underrepresented groups.

One of the topics regarding the overall diversity and inclusivity movement that does not seem to receive the attention it should is the fact that many people in underrepresented groups have been conditioned over the years to think opportunities do not exist for them and therefore do not even apply for jobs or promotions. Most would agree this is a terrible burden to bear, and one that can only be alleviated in time by companies going beyond having politically correct policies, and instead earnestly putting those policies into action.
While there is a societal obligation to do what is right, there are also valid business reasons to prioritize diversity and inclusion. For one, it just makes sense that when employment opportunities are open to everyone, companies avail themselves of the very best candidates, regardless of race, gender, religion, sexual orientation, age or disability. A strong diversity and inclusion strategy can help organizations attract top talent and drive innovative results, meaning employees are at their best when everyone feels free to be their most authentic self.
---
Commentary by Wynne Nowland. Here's what you've missed?
Most Forward-Thinking Countries.
Most Entrepreneurial Countries.
Best Countries For Cultural Heritage Influence.
Best Countries For Raising Kids.
---
Add CEOWORLD magazine to your Google News feed.
---
Follow CEOWORLD magazine headlines on:
Google News
,
LinkedIn
,
Twitter
, and
Facebook
.
---
Thank you for supporting our journalism. Subscribe here.
---
For media queries, please contact:
info@ceoworld.biz
---
Tags :
Chairwoman Insider
Vice Chairman Insider
Vice president Insider