The importance of connecting with your consumer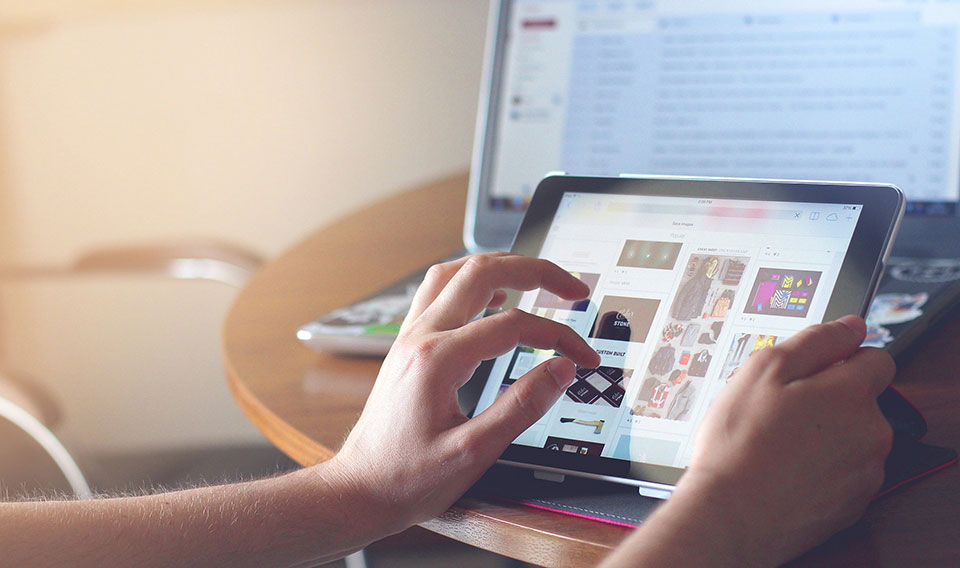 2020 has been an unprecedented year in our history, and the pandemic and its repercussions show no sign of slowing down. With recent forecasts of Corona still reaping havoc well into 2022, people's anxiety for physical health has given way somewhat to a dread for their future financial wellbeing, as lay-offs and cutbacks continue to occur. As such, there has never been a more important time to connect with consumers and try to cater to their changing climate.
However, knowing where to start may be a daunting task. Markus Lindblad, Head of External Affairs at the Haypp Group, may be able to offer some advice and insight on this matter.
Get to know and understand your customers
Lindblad is someone to trust when it comes to business strategies and growing customer relations. Although the Haypp Group is a new player on the scene – the result of a merger between Snusbolaget.se and Northerner in 2019 – the company's sales experienced an unbelievable growth of 250 percent within its first six months, and even continued this upward trajectory at the height of the Covid-19 pandemic.
Lindblad's main rule for success centers on creating a relationship with consumers, as he states that "the closer we become with our customers, the more we will understand their needs across different markets and customer segments. Only then can we be on the customers' side and create proper change."
Being on the customer's side is important more than ever at the moment. They may not have the spending power or easy accessibility that they previously enjoyed, and therefore you need to meet them at their current situation. How you choose to do this will vary according to your own products and services; however, building these relationships and remaining consumer-centric now will result in continued customer loyalty once this pandemic has passed.
Create an online presence
With the many lockdowns and fear of entering crowded spaces, consumer shopping patterns and behaviors have changed. Malls have been replaced by computer screens and cell phones, as they are both virus-free, and convenient methods of finding and procuring any necessary items or services. This digitization has been incorporated into every sphere of our usual shopping habits, as an increasing number of consumers download food delivery apps, have supermarkets deliver groceries, and even have major appliances and furniture delivered and assembled at the click of a button. If you do not already have an online presence, such as a web store and social media presence, this is the time to go digital.
In fact, once the current crisis settles, this online store will only continue to stand you in good stead, as customers who may be outside of your current scope will be able to access your products directly and efficiently.
There is also a pattern to the types of products that consumers seem to be purchasing. Although budgets are slightly tighter at the moment, research shows that we still crave those pampering 'pick me ups' that help us through the hassles of everyday life. In pandemic times, chocolate, alcohol and bath products have become the type of luxury items that people crave, as they are affordable options that still manage to brighten the day.
Thus, catering to this feeling of 'luxury' or 'pampering' could also help you to build a rapport with your customers. Do not despair if you're not in the candy or liquor business. This feeling of luxury can take many shapes, such a discounted bulk purchase of a popular product, or even a 2-for-1 promotion. As long as it makes the customer feel happy for encountering a good deal, you will be creating a positive association to your brand.
Create job opportunities
As mentioned before, lay-offs have been happening around the world, and the job market has taken a severe knock. If you are able to increase your business during this time, it may be prudent to create even more goodwill towards your company by providing work to your consumers. Lindblad summed this up nicely by saying,
In response to this high demand [for our products], we're creating new […] jobs at our distribution centers and commercial offices while continuing to focus on providing a convenient, secure, and high-quality experience to our surging […] customer base."
As your sales numbers increase, so may your ability to fill more positions, and ultimately create even more consumer loyalty. If full time positions are not available, consider hiring freelancers or providing part time positions. In the end, nothing could be more effective in building consumer relationships than offering some degree of respite during hard times.
Regardless of which changes you choose to implement in your business, always remember to ask yourself this one important question: "What do my customers need and want?"
---
Here's what you've missed?
World's Best Cities For Street Food-Obsessed Travellers.
Family Friendly Beach Vacations In The United States.
Top European Wedding Destinations in Europe.
Best European destinations for a family holiday.
---
Add CEOWORLD magazine to your Google News feed.
---
Follow CEOWORLD magazine headlines on:
Google News
,
LinkedIn
,
Twitter
, and
Facebook
.
---
Thank you for supporting our journalism. Subscribe here.
---
For media queries, please contact:
info@ceoworld.biz
---