Top European Wedding Destinations for 2020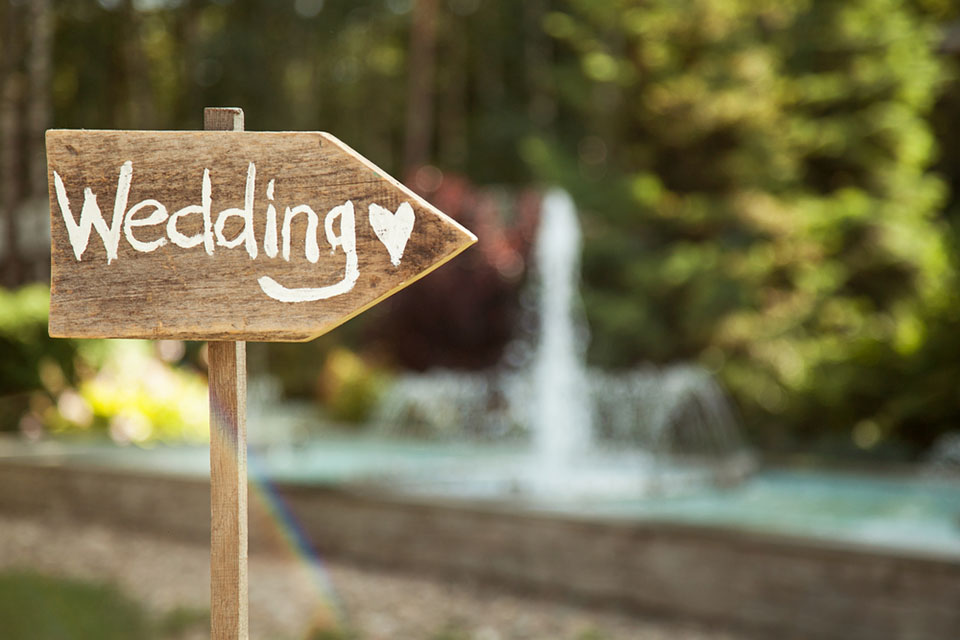 Wedding is always a special occasion for everyone and people dream something out of the box for their D-day, right from the ceremonies to the outfits. The venue also holds equal importance as other things do. Deciding the wedding destination is quite difficult but imperative. The world offers numerous places that are apt for occasions like wedding and if we talk of Europe, there are uncountable. The whole continent is beautiful and romantic with pleasant vibes. If you too are searching for a wedding destination in Europe, we can be of great help to you. Please continue to know the best wedding spots in the continent.
Tuscany, Italy
Tuscany is an astonishing blend of nature, art, and history. It features marvelous landscapes, panoramic views, medieval towns, and wondrous Renaissance art. It offers various picturesque spots that are capable of giving you lifetime memories (in the form of photographs) with tremendous backdrops including vibrant fields and cobbled streets. There are a plethora of venue options in Tuscany, right from exclusive villas to elegant farmhouses, from glorious vineyards to Botanical gardens. The glowing sunshine, radiant buildings, and breathtaking Tuscan beauty will add colors to your big day. Romance is spread in every nook and corner of it. The couples who get married somewhere between mid-September and mid-May will have the best time here.
Porto, Portugal 
Porto is a stunning amalgamation of ancient and modern worlds. If this gray city (can you get the link of this name with the color of its buildings?) has its own an immense set of customs and traditions, it also features modern architecture and its people also love music and carry an exclusive fashion sense. If it offers endearing local markets to shop together, its striking waterfront venues are awe-inspiring too. The couples can get their infinite pictures clicked on its neighborhood areas. Well, sharing a glass of Port Wine riverside isn't less romantic too! Crewed MegaYacht charter in Porto, Portugal.
Paris, France
This city is a complete package of elegance, sophistication, beauty, romance, and fashion that makes it a perfect destination for a wedding. It's filled with 'n' numbers of landmarks that must be visited and held a place for a lifetime in your wedding and/or pre-wedding albums. Arc de Triomphe, Eiffel Tower, and the Louvre are just to name a few. If it features historic monuments and cathedrals, then it also takes care of your taste buds by offering scrumptious food. Besides, it's also a fashion hub so be prepared to get an element of art at your wedding. The city considers people of every taste and budget, ranging from luxury hotels to riverboat cruises. The newly wedded couples are going to have breathtaking photographs in their albums.
Amalfi Coast, Italy
Bright sunshine, mesmerizing ocean view, turquoise waters, and perpetual blue sky – do you want all this for your wedding? Then you shall straightforwardly head to Amalfi Coast where you'll meet welcoming and congenial people and get the first-rate seafood, pizzas, and liquor. This place has various monasteries and coastal villas to host your wedding ceremonies. The most capturing of all is the main square of the town of Amalfi. If you want an authentic Italian Catholic wedding, this is the pick. Its dramatic stairs and the breathtaking view would add stars to your wedding and pictures. You and your guests would love its cuisine and wines. Crewed MegaYacht charter in Amalfi Coast.
Edinburgh, the U.K
Edinburgh is undoubtedly one of Europe's most gorgeous cities. It features various magnificent historic buildings with a wide array of options from ethnic and grand to modern and cozy. These can turn out to be the exemplary wedding venues, typically Edinburgh type. This city would leave you mesmerized by the captivating locations which are capable of leaving you bewildered regarding which one to pick and which one to leave. The newly wedded couple would love to tie the knot with the Scottish backdrop and remember it for a lifetime for, obviously, good reasons.So, which one is your pick for tying your wedding knot?
---
Here's the latest list by the CEOWORLD magazine Rankings. Here's what you've missed?
Best Countries For Adventure Tourism.
Countries With The Best Quality of Life.
Most Startup Friendly Countries.
---
Add CEOWORLD magazine to your Google News feed.
---
Follow CEOWORLD magazine headlines on:
Google News
,
LinkedIn
,
Twitter
, and
Facebook
.
---
Thank you for supporting our journalism. Subscribe here.
---
For media queries, please contact:
info@ceoworld.biz
---