Trekking Gear That You Should Buy Before Your Next Trek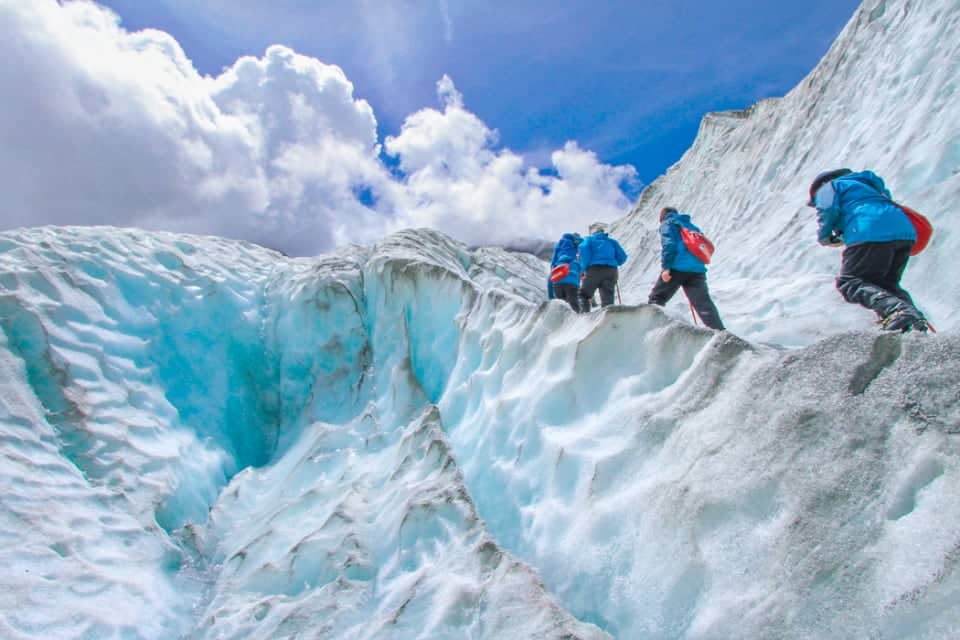 If there is an adventurist inside you, you must have desired of going on a trekking trip at least once. But do you even know what the essentials to be kept in a trek are?? If not, then this is the right place to upgrade your knowledge. Well, there can't be a universal list apt for everyone but it can be a comprehensive one. So, let's have a look at the trekking gear you require for a seamless and hassle-free trek.
Backpack
To carry your baggage in a trek, the backpack is the best alternative. The backpacks are designed in such a way that these put a lesser strain on your body by evenly distributing their load on your shoulders and hips, making them easy to carry for several hours. So, it is a must for any trek, be it for a couple of days or a week. Invest in a good quality backpack, as you would not like to harm your body just to save a few bucks.
Daypack
A daypack is a smaller version of a backpack that is lightweight but quite big for a few extra small items. It is usually reserved for shorter and day hikes but to pick the best one, you shall consider a few factors, like the length of the pack, size of the pack, pack type, capacity required, etc.
Hiking Jacket
Depending upon the weather and location of your trek, you shall pick your hiking jacket. To be on a safer side, you shall go for something breathable as well as water-resistant (in case of rainy locations) and warm jacket for colder ones. You can put on a fleece jacket on colder days. Fleece comes lightweight, mid-weight, and heavyweight; pick the apt one based on the forecast and your stamina to carry the same.
Hiking Pants and Shirts
Layering is pretty important for your top as well as the bottom. If your trekking location is expected to face a severe cold, fleece pants are a decent mid-layer option. Yoga pants and tights can be chosen for great flexibility but the same turns out to be a failure in the areas with bushes and sandstones. Zip-off pants are also trending these days amongst hikers. Go for long-sleeves UPF-rated shirts for protection against UV rays. Type of the pants and shirts depend upon your preference but the quick-drying fabric is kind of mandatory for everyone.

Guidebook, Map and Compass
In most of the trek areas, your phones run out of network, so it's better to have a downloaded map or a hardcopy of a guidebook. The things may be planned in the best possible way but when it comes to execution, things may differ. The guidebook is a compressed source of information and a big savior in such circumstances. You shall have a map and compass too as you shall know where you are heading to.
Caps and Hats
Don't forget to keep a hiking hat in summer days and buff and a beanie cap for colder and windy days. If you're hiking in the desert or the like sunbaked location, wear a wide-brimmed hat. A wide brim can also turn out to be helpful in case it starts raining while you trek. In your backpack, keep a wool or synthetic cap to insulate your head in cooler areas.
Hiking Sandals/ Trekking Boots
Get the hiking shoes/sandals of your proper size whether you choose ultra-light trail shoes or mountaineering boots.
Miscellaneous, yet important items
Socks (thicker or thinner based on the weather),  sports sunglasses (to shield your eyes from all directions), camera with its pouch (for capturing all your not-to-miss and not-to-forget moments), rope, items of personal hygiene like toothbrush, toothpaste, sunscreen lotion, toilet paper, lip balm, moisturizer, insect repellent, soaps (for bathing and washing), duct tape, trekking poles, first-aid kit, sleeping bag, rain poncho (especially in monsoon), and backpacking tent are just to name a few.
---
Add CEOWORLD magazine to your Google News feed.
---
Follow CEOWORLD magazine headlines on:
Google News
,
LinkedIn
,
Twitter
, and
Facebook
.
---
Thank you for supporting our journalism. Subscribe here.
---
For media queries, please contact:
info@ceoworld.biz
---