Top cities in the world that are environmentally friendly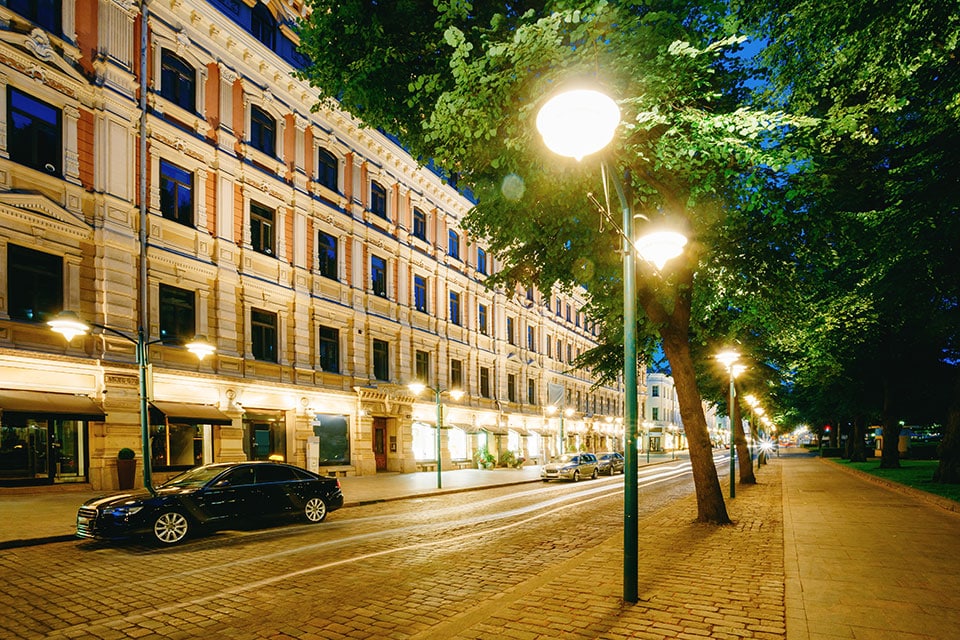 Climate change has become a big headache and a major talking point in modern times. The aftermath of our long-standing dependence on fossil fuels for the energy of every kind has left us in a world where carbon emissions decide the standard of living and the quality of life for both the aristocrats and common man alike.
Moreover, our dependence on single-use plastics daily, in the form of containers, spoons, disposables, and what not have resulted in serious waste disposal issues and any deviation from safe and efficient methods leads to the contamination of land and water and associated life in general. There are, however, ecosystems and economies that have woken up to the seriousness of the situation and have taken active steps to curtail these bad influences. This article lists the top cities in the world that are environmentally friendly and hence, better places to live in.
Helsinki, Finland
The Capital of Finland has hopped on the eco-friendly bandwagon and has introduced a lot of radical changes and policies, like promoting cycling, reusing, and recycling of products, along with a plan that helps citizens to reduce their carbon footprint. It is fast coming up as the most eco-friendly city in the world.
Cape Town, South Africa
Not long ago Cape Town was in the news about "Day Zero," the day when it ran out of water in April of 2018. Despite that, Cape Town remains the most eco-friendly city in Africa, and much of that feat has been the effort of using renewable sources of energy and effective waste management.
Singapore, Asia
Amongst the glitter and tourist attractions of Singapore, the underlying facets remain the same. It has now emerged as the greenest city in Asia thanks to never-ending efforts to reduce carbon footprints and increasing greenery in the very architecture of its buildings and infrastructure. No wonder it houses the tallest vertical garden in Asia
Portland, Oregon, US
Portland is one of the few cities in the US that have taken conscious efforts to reduce the effects of carbon pollution and wastes by actually employing a city-wide plan of reducing dependence on fossil fuels and increasing reusability and well thought out infrastructure. As a result, pollution levels have gone down significantly since 1991.
Reykjavik, Iceland
Iceland has not been home to many humans, due to its extreme climate, but the 120,000 strong population of its capital city have truly embraced the reality of climate change and thus have taken conscious efforts to utilize geothermal energy from underground to meet its energy requirements. Less than one percent of its power requirements are met by fossil fuels, and that's a feat in itself.
Curitiba, Brazil
Using efficient urban planning and a strong and efficient transport system that encourages residents to travel more by personal transport than personal vehicles, this quiet and unheard-of city in Brazil is a s strong contender for being one of the greenest cities in the world. Less dependence on fossil fuels and a program that rewards citizens who recycle and reuse, Curitiba checks all the right boxes for a greener tomorrow.
Stockholm, Sweden
A recipient of the European Green Capital award way back in 2010, Stockholm prides itself as the most eco-friendly city in Europe. The city places major emphasis on biofuel and harnessing household waste to meet its energy requirements, hence reducing the dependence on fossil fuels and also ensuring that waste is managed and used effectively. Stockholm aims to rid itself of fossil fuel dependence by 2050, and progress is right on cue.
Amsterdam, Netherlands
Amsterdam is no stranger to saving the planet. The city literally lives and breathes eco-friendly practices. Citizens use bicycles, electric vehicles and eat and drink locally produced organic food, while the government ensures that everyone is heled in this mission by providing the best possible infrastructure. For example, there are umpteen charging stations if people want to use electric vehicles, and the farming industry is well incentivized, along with manufacturing processes that get rid of dangerous and harmful materials. It is truly the city of the future.
Copenhagen, Denmark
This city has more bicycles than it has cars. It promotes the installation of green roofs. The public transport is all electrically driven, and moreover, the city's prolific wind farms that utilize wind energy to its last wave, all come together to make Copenhagen as the Green Capital of Europe. Since 2010, it has set a benchmark for what an ideal futuristic city is supposed to be like, and for that reason alone, it occupies the top spot in this article.
---
Have you read?
# Best Hospitality And Hotel Management Schools In The World For 2019.
# Top 500 Best Universities In The World For 2019.
# Rich list index: Meet the richest People the the world 2019.
# Russia's Rich List 2019: Wealthiest People In Russia.
# The 100 Most Influential People In History.
Track Latest News Live on CEOWORLD magazine and get news updates from the United States and around the world. The views expressed are those of the author and are not necessarily those of the CEOWORLD magazine.
Follow CEOWORLD magazine headlines on:
Google News
,
LinkedIn
,
Twitter
, and
Facebook
.
Thank you for supporting our journalism. Subscribe here.
For media queries, please contact:
info@ceoworld.biz