Most Prosperous Cities In The World For 2019
When the meaning of life has often been said to seek happiness and prosperity, who wouldn't want to live in one of the world's most prosperous cities? Our emotions can change at the flick of a switch and having such a constant thing like our postcode to make us happy is always welcome.
Magazine has recently surveyed 30,000 residents in 86 cities spanning across countries and continents – to uncover which are the most prosperous cities in the world. These cities can't promise traffic-free commutes to work, a considerate boss, or subways with plenty of room, but according to their survey, they are making their current crop of residence extremely satisfied to live in.
The results may not be what most of you suspected. Despite their amazing beaches, culture, and job opportunities, LA, Miami, and London were nowhere to be seen when it came to cities that make us smile most often.
Most Prosperous Cities In The World For 2019
New York, US
Melbourne, Australia
Chicago, US
London, UK
Los Angeles, US
Montreal, Canada
Berlin, Germany
Glasgow, UK
Paris, France
Tokyo, Japan
Madrid, Spain
Cape Town, South Africa
Las Vegas, UK
Mexico City, Mexico
Manchester, UK
Philadelphia, US
Barcelona, Spain
Buenos Aires, Argentina
Lisbon, Portugal
Washington, DC, US
Tel Aviv, Israel
Mumbai, India
Toronto, Canada
Birmingham, UK
Dublin, Ireland
São Paulo, Brazil
Miami, US
Porto, Portugal
Singapore
Edinburgh, UK
San Francisco, US
Dubai, UAE
Munich, Germany
Vienna, Austria
Shanghai, China
Moscow, Russia
Delhi, India
Seattle, US
Sydney, Australia
Abu Dhabi, UAE
Hong Kong
Boston, US
Rio de Janeiro, Brazil
Marseille, France
Bangkok, Thailand
Kuala Lumpur, Malaysia
Beijing, China
Istanbul, Turkey
New York has been recognized as the world's most prosperous city for 2019, according to a survey by the CEOWORLD magazine, while Melbourne and Chicago placed second and third, respectively.
Melbourne (2nd): For the second-most prosperous city, you need to cross hemispheres to Australia. Anyone who knows anything about Australia will know how beloved Melbourne is between expats and Aussie locals. Although one of the most expensive cities down under, the city is packed with fine eateries catering to the brunching culture. Not to forget that there are countless amazing venues for live music and gigs.
Melbourne is the artistic centre of Australia with hints of European flair too and an edgy vibe. And that's what keep locals happy.
Chicago (3rd): Cloud Gate, an immense ice hockey team and deep-pan pizza to die for, what's not to like about Chicago? Very little according to the survey which states Chicago as the 3rd most prosperous city in the world. Residents can often be found flocking to their inner-city beach that has a unique skyscraper background!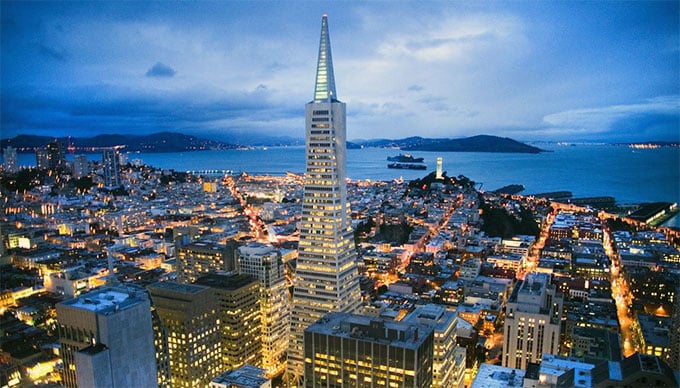 Manchester (15th): Manchester is another music capital of the world, but that's not the only reason why Manchester is smiling in 2019. Business is good with massive investment, which is very much reflected in the amount and variety of listed jobs in Manchester at Jobrapido or any other recognised recruitment site. This has encouraged a vibrant social and club scene. Plus the local football rivalry is exciting, as well as the city having lots of interesting things to see and do. Often dubbed as the London of the North, Manchester is just as exciting but offering cheaper living. What's not to be happy about?
Edinburgh (30th): Staying in the UK, Edinburgh has also made the grade and people in Scotland have never been happier. This gothic and charming city, littered with winding cobbled streets and plenty to see and do, is loved by those that call it home. It's also home to an annual and globally famous comic festival and plenty of venues for live performances from the world's hottest artistic talents. It may be one of the most expensive places to live north of Hadrian's Wall, but if it makes you so happy, it's surely worth it!
San Francisco (31st): Back where we started in the US, San Francisco has been named the fifth happiest city in the world. Visitors can bask in the city's joy too and anyone who does visit should check out its famous bridge, the many delicious eateries and enjoy the iconic San Fran sunset.
---
Have you read?
# Countries With The Highest Average Life Expectancies In 2030.
# The World's Best Performing Companies 2019.
# The World's Safest Cities Ranking, 2019.
# World's Most Luxurious Hotels, 2019.
---
Add CEOWORLD magazine to your Google News feed.
---
Follow CEOWORLD magazine headlines on:
Google News
,
LinkedIn
,
Twitter
, and
Facebook
.
---
Thank you for supporting our journalism. Subscribe here.
---
For media queries, please contact:
info@ceoworld.biz
---