Demand Generation Is Still Impactful for Prospect Engagement in 2019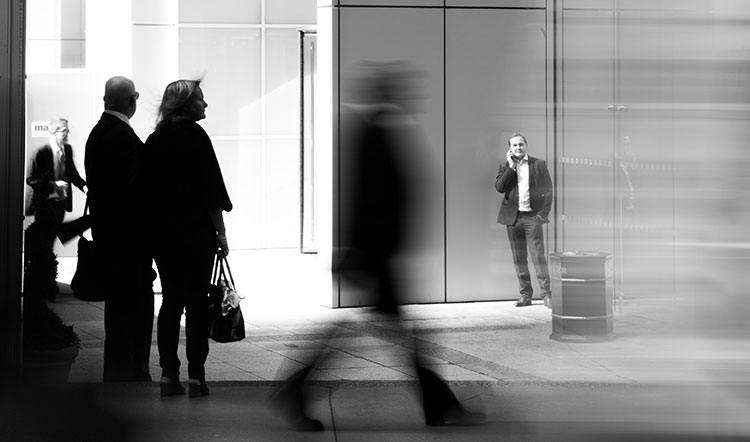 Business executives
After a business develops its strategy and set its technology firmly in place, the next step is overall execution in the form of demand generation. Demand generation stands as a central function in marketing organizations worldwide, and includes the generation and nurture of quality leads, brand awareness, account based marketing, and installed based marketing.
It helps companies develop a brand image, a positive customer journey, as it leverages inbound and outbound content marketing campaigns while also overseeing analytics and reporting.
Generally, creating a successful demand generation strategy begins with an annual revenue goal and a revenue marketing amount. From that 'end point' a starting point can be developed to incorporate the business needed to reach the goal.
Beginning with lead acquisition and nurturing, along with a marketing plan, a sound strategy should consider the number of marketing leads needed to attain revenue goals.
Creating a Marketing and Sales Team Partnership
Demand management is essentially the shared capability between marketing and sales, including the incorporation of methodologies, systems, and practices that are designed to increase both lead conversion and revenue.
With this in mind, companies with the intent of leveraging demand generation to enhance prospect engagement must develop a partnership between its demand generation team and sales department. This partnership will serve to further develop marketing campaigns tailored for specific target audiences, rather than the traditional wide net approach.
The demand generation of today is no longer driven by presentation of product or service, but rather from the engagement of customers and prospects through the sharing of information about a business and its ideas.
Sadly, in the recent release of Revenue Marketing Index 2019, only a little over a third (37 percent) of more than 1,000 respondents claimed to be capable or very capable of the most fundamental capability of all for a Revenue Marketer – Demand Management.
Effective Demand Generation
To counter the shortcomings businesses today feel in relation to demand management and demand generation, business leaders must understand that effective demand generation can improve the customer experience and thus increase their engagement with content.
For example, a marketing automation platform can capture the digital behavior of a prospect, and automatically include them only in campaigns relevant to the persona, and only at the right stage of their journey. By taking advantage of this technology, businesses can make predictions about prospects propensity to buy and then route a lead to the sales team at the most opportune time. Other technological advances enrich prospect records and perform complex routing funneling the lead to the right person quickly, as well as permitting better offers to be channeled to each individual lead.
Ultimately the goal is for demand generation marketing teams to work in harmony with sales development teams, creating awareness for a company's brand and driving leads into the sales pipeline. Demand generation only succeeds when significant personalization is delivered to customers in order to meet their needs.
What Customers Want
Customers and prospects are seeking relevant, customized services, that deliver solutions to their unique problems. When a brand innately understands its prospects and customers, demand generation drives awareness and demand for its offerings – products as well as services.  At this point, companies can use a variety of marketing channels successfully, from content marketing to social media campaigns.
The key is alignment between sales and marketing teams who work together to develop an effective demand management process, along with a measurement capability.
With a united front, sales and marketing teams deliver the personal, meaningful experiences customers want so desperately. With these demand generation strategies, teams can identify the approaches, the channels, and the times which deliver enhanced prospect engagement and positive return on investment (ROI) outcomes for companies.
---
Have you read?
# Best Hotel Credit Cards Of 2019.
# Best Business Travel Agencies In The United States.
# Top 100 Best Executive Search Firms And Consultants That Dominate The Recruiting Business.
# Richest Families In The World, 2018.
---
Add CEOWORLD magazine to your Google News feed.
---
Follow CEOWORLD magazine headlines on:
Google News
,
LinkedIn
,
Twitter
, and
Facebook
.
---
Thank you for supporting our journalism. Subscribe here.
---
For media queries, please contact:
info@ceoworld.biz
---