4 Changes To Expect In The Job Market In 2019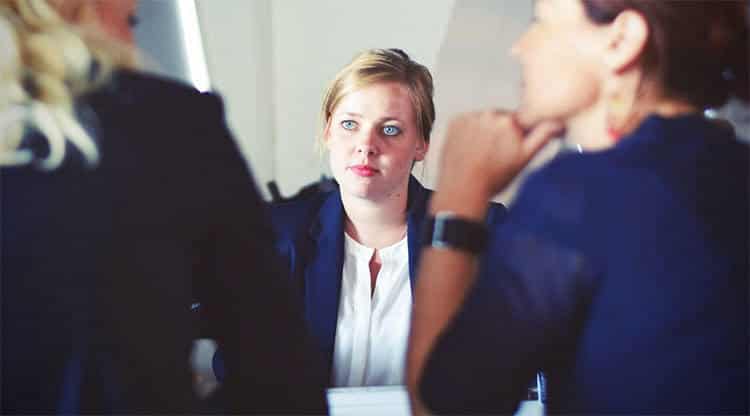 Interview for your dream job
The job market has significantly changed over the last 50 years, especially in the United States. Today's workforce is completely different from the previous ones, from their habits, interests to their point of market entry. Other changes, such as moving offices to cheaper locations, new technologies and various social factors also have an enormous impact on the labor market in the US.
What will the US job market look like in 2019? Find out by reading about five changes that will completely reshape this market.
Millennials and Post-Millenials
Millennials, one of the biggest workforces, have completely changed our culture, as well as the job market. Millennials and Post-Millennials, age up to 38 in 2019, are less involved and interested in major institutions, such as political parties, religion, military, and marriage when compared to the Silent Generation members who are now in their 70's and 80's.
There are several huge differences between these generations which have impacted the job market over these past five decades. Probably the most notable one is education. Millennials and Post-Millennials are much more educated than the Silent Generation. Only 9% of Silent Generation women have completed at least four years of college, as opposed to 46% of Millennial women. Men are also better educated now than 50 years ago (15% of Silent Generation men, 29% of Millennial men). All this shows that these two generations could be the most educated generations so far.
When Silent women were at the same age of Millennial women, 40% of them were employed. Among young Millennial women, 71% of them are currently employed. However, when comparing Millennials to Post-Millennials, the latter generation is less likely to be in the labor market. Last year, only 58% post-Millennials from 18 to 21 have worked which is significantly less than 72% of Millennials at the same age. In other words, Post-Millennials are more focused on college and less on pursuing their careers.
2. Shifting offices to cheaper locations
Companies have started moving offices to lower-cost cities within the United States or even to foreign countries. That way, companies ensure a cheaper real estate, lower taxes and salaries. One of the positive changes for employees is that working from home will become more acceptable as companies are seeing it as another way to save money. The ones who are welcoming it are mostly young employees, such as Millennials. But, companies are counting on many of their employees to reject such an offer to save even more money.
Those who refuse to do so will most likely be offered a package to leave and end up searching for a new job. Since they are probably in their late 30's or above, it means that they were most likely working at a senior level. The person who will be offered the same position after he or she leaves will be offered a lower salary with similar responsibilities. This will strongly affect the whole job market in the US and dictate the career path for the majority of employees across different industries.
New technologies
Beside relocating to cheaper cities, companies will also implement artificial intelligence (AI) and other new technologies to save even more money. They see AI as a great way to get things done faster and more efficiently without human involvement. Including technology into the hiring process will result in cold and sterile interviews where candidates will be asked to answer questions in front of a video camera to an avatar. Even the phone calls will be conducted by a robot.
On the bright side, AI is assisting employees to perform complicated tasks which helps them to improve their performance. For example, Google Smart Compose is one of the simple AI augmentation tools that is being widely used across the world. However, there have been speculations that AI will put most of us out of work. According to Gartner, in 2020, nearly 1.8 million jobs will be operated by AI, but another 2.3 million new jobs will be created. As companies are heavily investing in AI, the job market has to pay close attention to massive changes caused by this technology.
Age discrimination and unemployment
Age discrimination is one of several changes which are a reflection of our society. Due to more experience, older workers are earning more money than their younger colleagues. Therefore, insurance costs for older workers are higher. Also, younger employees are mostly in debt so they have less chance of negotiating. One of the negative consequences will be even higher unemployment levels. Due to enormous expenses, companies will lay off workers and decrease the hiring level. With the relocation to cheaper cities and implemented technology solutions, they're hoping they will compensate for the lack of employees.
Conclusion 
As a result of all these changes, the US job market will completely be reshaped when compared to 50 years ago. However, this is the ideal market for those who thrive in an environment of constant dynamics and change. Unfortunately, the ones who are preferring stable positions, the same location and don't like changes in general, will not be enjoying it unless they learn how to adapt.
---
Have you read?
# Rich List Index, 2018. (Global)
# Best CEOs In The World, 2018. (Global)
# World's Most Powerful People, 2018. (Global)
# World's Most Powerful Women For 2018. (US)
Track Latest News Live on CEOWORLD magazine and get news updates from the United States and around the world. The views expressed are those of the author and are not necessarily those of the CEOWORLD magazine.
Follow CEOWORLD magazine headlines on:
Google News
,
LinkedIn
,
Twitter
, and
Facebook
.
Thank you for supporting our journalism. Subscribe here.
For media queries, please contact:
info@ceoworld.biz