Communication Is Key: Keeping Your Internal And External Staff In The Loop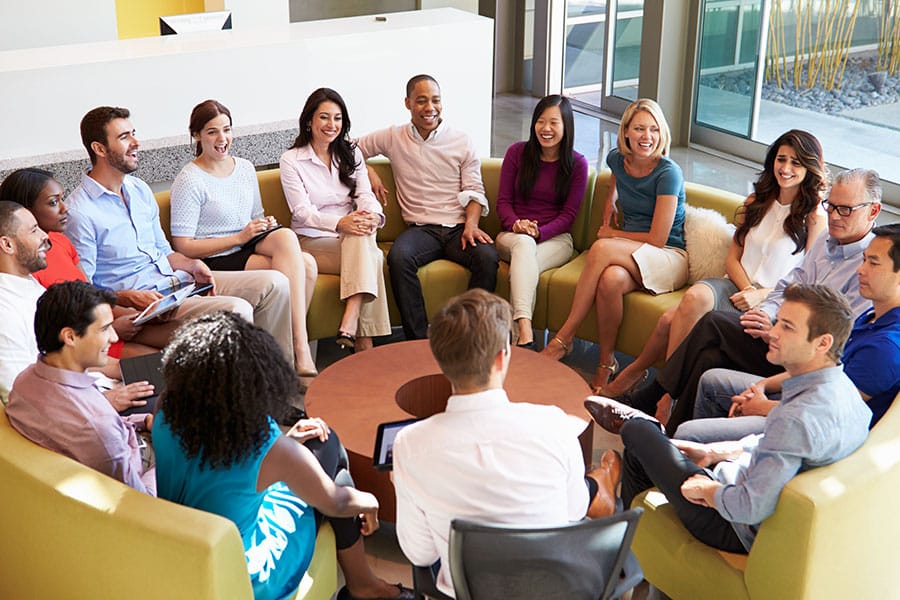 Communication is a key part of making any business a success, especially if you have staff working away from the office. Although it can seem tricky to keep all of your busy team updated on company news and goals, introducing regular means of communication can help to keep your employees on the right track. Not only will your staff know where they stand in terms of their tasks, communicating effectively will help you solve problems before they happen.
Open door policy
Keep an open door policy to encourage your employees to drop in and discuss their issues freely. Listening to problems is equally as important as discussing company goals or expectations, so it's important to be an approachable figure as a manager. In doing so, you'll find that more employees will feel relaxed about chatting with you about potential problems so you can solve them together. Direct communication is always best when solving problems together and having this sort of policy will ensure no one is worried about disturbing you. If you're often busy, consider setting hours as to when you are open for discussions, as suggested by Paychex.
Manage workers effectively
Having an open door policy is great for internal staff, but what about those based outside of the office? Traditional methods such as phone calls can cause a delay in workflow as tasks can be easily forgotten. Try a cloud-based work management system like that offered by Total Mobile to keep your external staff in the loop while you track their tasks with live updates. This handy app can be updated regularly and includes everything your employee needs to know to get the job done efficiently, such as detailed calendars, a folio that contains essential documentation and clear checklists for every task.
Schedule your meetings
Regular meetings are key for getting information out there and discussing ideas staff may have. Get these scheduled in early so they are set in stone; how often they are is up to you. Some people find that a weekly morning meeting is the way to go, whereas others find fortnightly or monthly is good enough. If you have a lot of mobile workers, keep them involved with a video or group call conference. You can schedule these separately if you prefer a detailed one-to-one, otherwise get them involved with group discussions by setting up a conference phone.
Read all about it
Newsletters may sound a bit old school but they are an easy way of keeping all employees up to date with the latest company news, expectations and goals. Stay eco-friendly and use e-newsletters to reach external staff as well as those working in the office. Scheduling is up to you but try and keep them regular, so your employees know when to expect an update. If you're not sure how to get one up and running, Vertical Response has some great tips on starting a company newsletter.
Group chat
Having a mobile group chat is a surprisingly easy way of helping the entire team communicate. If you have a large company with multiple teams, it may be a good idea to split these chats up to prevent messages building up or being ignored. A mobile group chat can help external workers reach other employees in an instant as it keeps the line of communication open. From discussing potential problems with the manager to bonding over work events, a group chat can really help keep everyone in the loop. There are several apps to help you do this, including WhatsApp and Google+ Hangouts.
Suggestions box
A traditional suggestions box can actually work wonders when it comes to opening communication between yourself and your staff. Keep it anonymous so that staff can speak up without the fear of being judged but ensure everyone is respectful of others. There are plenty of free online suggestion boxes so external employees can get involved too, plus they are easier to keep track of. Keep your side of the bargain by reading suggestions and implementing the ones of value.
---
Have you read?
World's Best Countries To Invest In Or Do Business For 2018
RANKED: The World's Top 10 Richest Countries (2017-2027)
Revealed: Top Rated Visitor Attractions In Every Country In The World
The World's Safest Cities Ranking, 2018
---
Add CEOWORLD magazine to your Google News feed.
---
Follow CEOWORLD magazine headlines on:
Google News
,
LinkedIn
,
Twitter
, and
Facebook
.
---
Thank you for supporting our journalism. Subscribe here.
---
For media queries, please contact:
info@ceoworld.biz
---