Professionalizing Your Family Business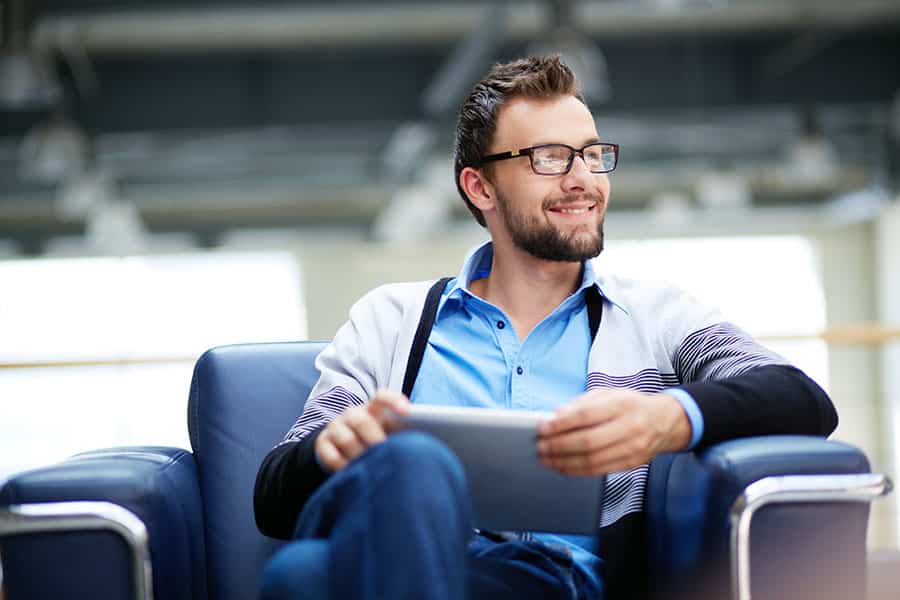 The founder of every flourishing family business faces this question: How should our company work in order to meet the challenges of a growing company? Professionals suggest the owners to professionalize their company, which means they should follow the structures, systems, governance, and processes of a modern corporation. So now the main question that comes to the owner's mind is – "What is Professionalizing the Family Business?"
Professionalizing the family business is not only about changing from family management to outside management. The difference between a "professionalized" company and a "personalized" company is when it comes to decision-making time. The personalized companies make spontaneous decisions, while professionalized ones make planned decisions. Professionalizing the family business means changing the informal to the formal so that decisions are based on unbiased and accurate data. With Professionalizing the family business, you can take the business to the 'next level.'
What is the right time to professionalize?
During its initial years, the small or mid-sized family business faces external or market challenges such as defining the right strategy, getting access to capital and acquiring a competitive benefit. But the very first and important thing is to create the right strategy, survive and grow. At this initial stage, a super leader or a remarkable entrepreneur manages the business with extraordinary passion and insight. The leader's values and skills promote the growth of a unique and distinctive business.
Of course, nothing comes without a cost. Growth as well. As the business expands both in size and scale, it becomes hard for the leader to manage. Hence, when the company reaches its adolescence, it requires time and effort to focus on the inner struggles, disagreements, and problems resulting from bureaucracy and complexity.
But family businesses encounter the pain of adolescence in several ways. The family leader may prevent growth because he/she does not have the time required to make all the crucial decisions. Due to this, a number of people may be hired, which in response promote the development of a new culture within the organization. Various new processes are established, but only a few are actually implemented. Decision making tends to be transferred upwards, so management's plan gets messy with operational issues.
These are some of the symptoms that indicate that the organization is feeling the stress of growth. This calls for a close look at whether the time has come to professionalize. The necessity for professionalization may also be provoked by the family itself. The changes in the composition, size and the interests and choices of its members may trigger the family members to reconsider the roles and bring professional managers into the organization.
For instance, the founder may decide that the time has come to step away from the CEO's role to pursue other interests. Or the company may need a staff of professionals to prepare the younger generation for the leadership roles and to connect the leadership gap until the next generation is ready to take over the business.
In short, the right time for Professionalizing the Family Business if:
You're undergoing rapid growth
You work with a partner or investor
You hire a professional manager to help you run a vital portion of the company
The staff is being handed over to the next generation.

What are the main elements of Professionalizing Family Business?
Defining Future Governance: Discovering how and where you see yourself and the business in the next coming years requires an outside prospect and expert advisors. Once a business transfers from the entrepreneurial stage into the threshold phase, the emphasis shifts to management, the focus becomes "long term," and the demand for outside advice increases. For a professional business, you need an attorney, an accountant, a financial advisor and an advisory board. No one actually knows how to handle all of the issues together, so a team is required.
Most business owners may oppose the idea of an outside board of directors, but a well-structured board can help bring about effective management, shareholder harmony, and the internal communications needed to eliminate the misunderstandings and build a single focus. Running a business entails complex issues. Competent advisors can bring expertise and depth of knowledge to different situations. They can also help keep the long-term focus that business owners tend to ignore.
Managing Ownership: The question here is "whose business is it?" Is it your spouse, your children, or your grandchildren? What happens if you suffer a disabling illness or a setback? An outside board along with expert advisors will help you plan and prepare for such emergencies. They can help ensure a steady and stable transition, change proper training, help you implement your financial needs when you retire, check that all the buy-sell and other agreements are up to date, and suggest approaches that will keep the business flow growing. It is important to let them take the reins of the company. But with a proper planning, you can look forward to something fruitful. You cannot just put all your business responsibility on your next generation and retire; a proper guidance for them is required. Growing a business always includes risk. Still, you cannot just turn over the company to the next generation without being sure whether they have understood the business or needs some training.
Effective Management: The quality of management is the base of the shareholder value. You need to know the goals and build objectives, which may be lacking in some of the closely-held companies. An outside board along with expert advisors can offer this kind of help and expertise when required to develop a formalized and ongoing process of proper compensation procedures, performance evaluation, and effective motivation to professionalize the business and enhance the shareholder value.
Advisors can help business owners acquire a bonus system simply tied to the firm's performance. They can also examine options, such as phantom stocks which allow ownership-like rewards. Minority ownership when structured properly, has many perks. Outside shareholders have a distinctive view which can enhance the business. "Shareholder value," is best built when shareholders share both the merits and the demerits.
Organizing Management: Communication is the key to organizing the management. Understanding the different viewpoints is especially relevant in the closely-held company because "shareholder value" often has different opinions and meanings. So you may need to eliminate the misunderstandings, handle the diverse views so that the business may earn a profit from the various differing opinions. An open organization policy is also required, one where the key management and employees know what's happening in the company. People who consider themselves as the part of the company will pull together during down times to turn things around. Now, you may think that it is a risk to reveal too much to outsiders, but remember there's always risks out there, but the profits far outweigh any risks.
Also, it is important for the owners to let the future generation understand their responsibility, initiate and oversee projects. Don't give up your control just ensure the future of your business.
Developing Vision: The primary objective of the business ownership is to build the shareholder value, which means expanding profits, increasing cash flow, building equity and adding to the market value of the business. Since entrepreneurs and founders may do a great job of building value for themselves and their partners by joining their talent and energy with the leverage of a short-term and reactive focus. But, as the business expands and becomes more successful, the issues may become more complex. Also, the outside threats increase, and it takes more time to implement solutions and show results. Professionalizing the business by properly employing expert advisors will help you shape and form the kind of strategies required to expand the firm's vision and assure its future growth. To get the success, you need a long-term commitment.
The Three Phases of Professionalism
The professionalization of a family business usually comprises of three phases.
New Ways, Same Company: Originally, the company brings in a few recruits at different levels and establishes a few new methods, usually in HR. But the company's culture and operations remain unchanged.
Two Worlds: This second phase is the vast and complex. The company hires outside talent for leading positions to define and implement various crucial new business processes. But it closes with the need to accommodate the old and the new together. At this point, many companies give up on professionalization and never see its advantages.
A High-Performing Enterprise: Companies that reach this phase have superseded in maintaining the family's "special sauce," even as they indulge top talent for positions in the organization. They use processes and policies to deal with the scale effectively.
Ways to Professionalize the Business
Educate the Next Generation: It is vital to keep a check on the education level of the next generation of family members. If your children can go to a university and get a reputed degree, you should always encourage it. If they can do that along with getting a few years of experience working with another business, that's like the cherry on the cake. If you hire your kids right out of high school, or even college, it can certainly limit their and the company's future.
Hire Non-Family Employees: The fastest way to professionalize any business is to hire professional people. Bring in outsiders who are more experienced and professional than the people you already have. Then, listen to their ideas, and learn from them to enhance your business productivity. You can also go so far, without non-family people on your team.
Upgrade your Professional Advisors: It is essential to have outside professionals, like lawyers and accountants. As the business grows, sometimes you need to jump up the ranks and switch to specialists who are at the level you need now. It's not surprising to relinquish your advisors, and an upgrade can be needed. It's not always comfortable to cut these ties, but can be inevitable.
Have a Real HR Department: Your business grows as quickly as the knowledge and capacity of your people to grow along with it. It all comes down to the view of understanding how important people are to your company, as a resource. A real Human Resource department does not allow you to hire a family member and put him in a role they aren't qualified for. Having great people filling key positions is a must for every business.
Create a Board of Advisors: Most of the family businesses don't want a true Board of Directors. But it is helpful to start small and informal board of advisors. The outside viewpoint is worth it, even if it's only to benefit you in looking at your own family members more accurately. Bringing in independent advisors can be the greatest step to professionalizing your family business.
The Importance of Trusting Family and Non-Family Members Alike
A family business cannot professionalize until they trust family and non-family employees to make the necessary decisions. It is your duty to respect both of them and manage it properly. Often, family members have exceptional access to one another through the home and to the company information. If family members value the hierarchy, implying they don't go against one another's decisions or go around one another or have improper discussions based on their extra insights, the business will grow.
But if they give direction to employees not in their hierarchy, if the family members get the privileged information without any business need, or if they act directly or indirectly being unsupportive, the business goes back to a "Personalized company" making natural decisions instead of analytic ones. Hence, the lack of trust at the root of this practice can kill a business today."
Pitfalls of Professionalizing Family Business
Companies on the journey to professionalization can stumble for many reasons, they generally fall into at least one of these pitfalls:
Paper Processes: Family businesses often discover far too many processes in their struggle to compete for modern corporations. Also, non-family executives, may implement these processes without examining what the family's style of working would be or what role should be. Worst is the case when they sometimes create them with the goal of avoiding family members rather than securing their strong participation in decision making. In many cases, the company overlooks the new processes and sticks to the old ways of working. These processes end up being only on paper, leading to frustration and confusion on the part of employees.
People Potpourri: Professionalization expects to hire various new employees from a mixture of backgrounds and corporate cultures. Uniting long-serving employees and new hires into a single, cohesive company culture can be challenging. If the integration is not handled properly, conflicts and pressures can befall at all levels. With the degeneration of collaboration and capability, the company loses its edge.
Diluted Distinctiveness: When companies push too hard to add new systems and processes, they jeopardize losing track of what made them unique in the first place. They decrease the uniqueness that encouraged them to succeed and wind up becoming like any other company. This situation usually occurs in companies whose organizing family steps away from the business before its values have been planted in the professionalized organization.
Conclusion:
Hence, it is required to throughout, guard your values like a hawk. Stay faithful to what your family legacy is, to what made your family special, to what first inspired the business!
---
Have you read?
Highest-Grossing Actors At The Box Office In 2017: Vin Diesel Beats Out The Rock & Wonder Woman Gal Gadot
World's 10 Biggest Economies In 2032 [Infographic]
Planning to bring your own start-up? Here is how Small Business Cash Advance can help you?
How To Manage Your Finances On A CEO's Salary
5 Latest Tips You Can Learn When Attending Career Fair
This article is contributed by Sarath Muralikrishnan, Digital Marketing Manager. The views expressed in this article are those of the author alone and not the CEOWORLD magazine.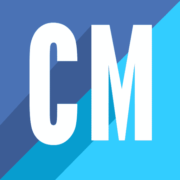 Featured Columnists at the CEOWORLD Magazine is a team of experts led by Camilla O'Donnell, James Reed, Amarendra Bhushan, and Amanda Millar. The CEOWORLD Magazine is the worlds leading business and technology magazine for CEOs (chief executives) and top-level management professionals.
Leave a Reply