Saving Customer Service Costs by Implementing Live Chat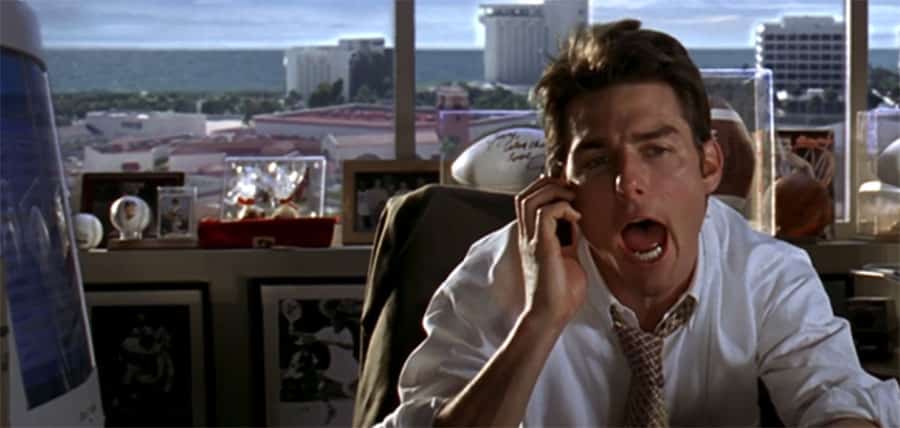 Customer service is an important part of every company. It directly affects how fast a particular business is going to grow. The better the customers support, the better the client satisfaction is, and that helps businesses retain regular customers.
However, as a company starts growing, higher costs start to add up. Fortunately, a variety of software tools can increase the customer support team's productivity, while lowering overall costs. Among these, live chat software is the perfect way of significantly improving your customer support, so let's take a look at how it successfully reduces company costs.
Incredibly higher productivity
Live chat software brings new features to the table. With phone customer support, clients would have to wait in queue to get in touch with an agent. This wait time is greatly reduced with live chat software.
To put it simply, it is easier to handle multiple customer requests. A live chat agent can work with 5-10 customer support live chat windows. This makes it possible for them to serve a higher number of clients per hour.
This leads to higher customer satisfaction, leading to better business performance over time. Additionally, this software tool reduces costs because you need less employees in the customer support department.
For example, the use of links, canned messages and sending documentation, makes it possible for your live chat agents to work with customers with only a couple of clicks.
Higher productivity directly reduces customer support costs, as the whole department becomes much more efficient and effective.
No maintenance costs
Relying on phone customer support used to involve high maintenance costs, as the hardware and software had to be regularly updated for optimal performance. This is something that presented quite a high expense, especially for bigger companies.
Expenses involved regular investment in newer technologies, as well as staff that was kept on payroll to maintain the system. This is all avoided with implementation of live chat software.
With live chat software, things are completely different. A business pays a subscription to the service provider. The monthly cost includes a software update, system maintenance and customer support that can help you with any problem that you or your employees might need. This bundled form of paying is more cost-effective.
This especially lowers costs in the long run, as all of the maintenance is taken care of by another company, leaving your customer support team to function freely at all times.
Working with freelancers
Good customer support needs to be available at all times for customers. Creating a three-shift system in your customer support department will cost you quite a lot. However, the good thing about the live chat software is that anyone with access to the internet can log in and work as a customer service support agent.
Why is this important? Well, you can hire freelancers in different parts of the world and always have agents online, ready to answer your customers. This can be easily achieved through freelancing platforms.
Taking this step will most likely save you money, as people in different parts of the world expect a different paycheck. Depending on where you hire people, you can save a significant amount of money. Furthermore, with some freelancers, there will be no withholding taxes, social security, or any other cost related to hiring local employees.
Better customer satisfaction
Customer satisfaction is all that matters. With implementation of a live chat software tool, you can expect that your FCR rates will go through the roof. This means that a higher number of customer support requests are going to be handled on first contact. FCR rates mean a lot for both your business and your customer's perspective.
Client perspective – High FCR rates means that your average customer is going to be satisfied with the services provided. Nobody wants to lose time with a customer support agent without finding a solution in the end.The software includes a variety of features that put your agent in a better position to tackle a higher number of problems. This leads to a higher percentage of resolved first-contact requests, positively affecting overall customer satisfaction.
Company perspective – On the company side, the customer support first contact resolutions save a lot of time, as there are no customers repeatedly requesting assistance. With every bad first contact resolution, your employees are losing time, because that same client is going to be back sooner or later, until all of the problems are solved.
With better customer satisfaction, you can more easily grow your business, as a higher number of people are going to return to your business.
Upselling option
This is where things get interesting. With a little bit of creativity, you are not only going to be making an investment in customer support. You are also going to be making an investment in another upselling channel.
This is why so many businesses implement ecommerce live chat software. With this option at your disposal, your investment becomes even better, immediately resulting in cut costs, as you get two things for the price of one.
The goal is however to be smart and use an effective upselling strategy that is going to bring good results. This can be done by taking a look at the collected data on customer behavior. With such data at hand, you will make your upselling strategy significantly better, resulting in higher profits for your business.
If you have not yet implemented a live chat software on your website, it is time that you do. By taking this step, you are not only going to cut costs, but actually provide a better service to your clients. Additionally, you can use the software to further improve sales. With all this functionality, you can see why businesses are making the move to live chat or customer support software support, it is simply the right step.
Have you read?
This article is published in collaboration with ProProfs. The views expressed in this article are those of the author alone and not the CEOWORLD magazine.
Track Latest News Live on CEOWORLD magazine and get news updates from the United States and around the world. The views expressed are those of the author and are not necessarily those of the CEOWORLD magazine.
Follow CEOWORLD magazine headlines on:
Google News
,
LinkedIn
,
Twitter
, and
Facebook
.
Thank you for supporting our journalism. Subscribe here.
For media queries, please contact:
info@ceoworld.biz