Revealed: 25 Best Movies Of The 21st Century So Far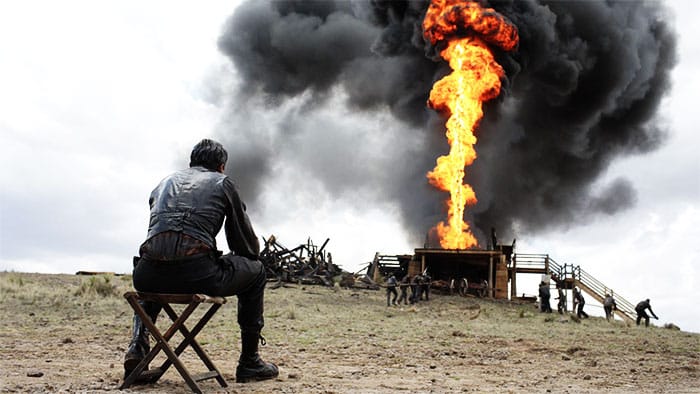 From historical period drama to romantic science fiction comedy, the New York Times ranked the 25 best movies since the turn of the millennium. Overall, the list is fairly eclectic.
So far, I've seen only four of the top ten, much worse for the whole 25. How many of these movies have you seen?
What films are you surprised didn't make the list?
The list's most puzzling selection is "40-Year-Old Virgin" by Judd Apatow at number #25, lauded by both critics (Manohla Dargis and A.O. Scott at NY Times) for bringing a feminist perspective to the blockbuster comedy.
The write-ups are obviously worth reading in their entirety, but here's the list of the 25 greatest movies of the 21st century so far.
THE 25 Best Movies Of The 21st Century So Far:
There Will Be Blood
Directed by Paul Thomas Anderson, 2007
Spirited Away
Directed by Hayao Miyazaki, 2002
Million Dollar Baby
Directed by Clint Eastwood, 2004
A Touch of Sin
Directed by Jia Zhangke, 2013
The Death of Mr. Lazarescu
Directed by Cristi Puiu, 2006
Yi Yi
Directed by Edward Yang, 2000
Inside Out
Directed by Pete Docter and Ronnie del Carmen, 2015
Boyhood
Directed by Richard Linklater, 2014
Summer Hours
Directed by Olivier Assayas, 2009
The Hurt Locker
Directed by Kathryn Bigelow, 2009
Inside Llewyn Davis
Directed by Joel and Ethan Coen, 2013
Timbuktu
Directed by Abderrahmane Sissako, 2015
In Jackson Heights
Directed by Frederick Wiseman, 2015
L'Enfant
Directed by Jean-Pierre and Luc Dardenne, 2006
White Material
Directed by Claire Denis, 2010
Munich
Directed by Steven Spielberg, 2005
Three Times
Directed by Hou Hsiao-hsien, 2006
The Gleaners and I
Directed by Agnès Varda, 2000
Mad Max: Fury Road
Directed by George Miller, 2015
Moonlight
Directed by Barry Jenkins, 2016
Wendy and Lucy
Directed by Kelly Reichardt, 2008
I'm Not There
Directed by Todd Haynes, 2007
Silent Light
Directed by Carlos Reygadas, 2008
Eternal Sunshine of the Spotless Mind
Directed by Michel Gondry, 2004
The 40-Year-Old Virgin
Directed by Judd Apatow, 2005
Dr. Amarendra Bhushan Dhiraj is the CEO and editorial director at CEOWORLD magazine, the leading global business magazine written strictly for CEOs, CFOs, top managers, company directors, investors, senior executives, business leaders, high net worth individuals, and the most globally powerful men and women.
Latest posts by Dr. Amarendra Bhushan Dhiraj
Leave a Reply