Guess Who Made The Fortune's List Of World's 50 Greatest Leaders, 2017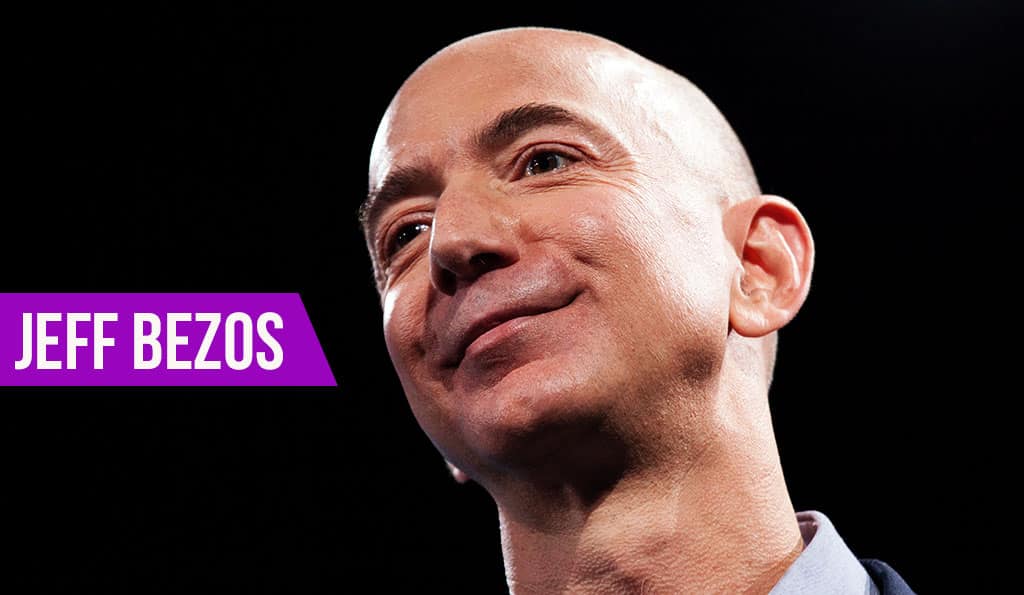 Surpassing Alibaba's Jack Ma, Amazon's Jeff Bezos, Melinda Gates and even the Pope Francis, Fortune Magazine named Chicago Cubs GM Theo Epstein the world's greatest leader.
After Jeff Bezos, other notables in the top 10 include Film Director Ava Duvernay (No. 6), National Security Adviser H.R. McMaster (No. 7), Tsai Ing-wen, president of Taiwan, comes in at No. 8; Sen. John McCain (R-Ariz.) at No. 9, and German Chancellor Angela Merkel (No. 10).
Melinda Gates is the top ranked woman to make the list, coming in 4th — "Where's Bill?"
Bill Gates is nowhere on the list.
Rounding out the top 15 are LeBron James, Ohio Gov. John Kasich (R), Rep. John Delaney (D-Md.), Helle Thorning-Schmidt, and Katharine Hayhoe.
Guess Who Made The Fortune's List Of World's 50 Greatest Leaders, 2017
Theo Epstein, President, Chicago Cubs
Jack Ma, Executive Chairman, Alibaba Group
Pope Francis, Head of the Roman Catholic Church
Melinda Gates, Cochair Bill & Melinda Gates Foundation
Jeff Bezos, Founder and CEO, Amazon
Ava DuVernay, Film Director and Screenwriter
H.R. McMaster, U.S. National Security Adviser
Tsai Ing-Wen, President, Taiwan
John McCain, U.S Senator
Angela Merkel, Chancellor, Germany
LeBron James, Small Forward, Cleveland Cavaliers
John Kasich, Governor Ohio
John Delaney, U.S. Representative, Maryland
Helle Thorning-Schmidt, CEO, Save the Children International
Katharine Hayhoe, Director, Climate Science Center, TexasTech
Bryan Stevenso, nExecutive Director, Equal Justice Initiative
Janet Yellen, Chair, Federal Reserve
Brian Chesky, CEO and Head of Community, Airbnb
Samantha Bee, Host and Executive Producer, "Full Frontal"
Paul Polman, CEO, Unilever
John Roberts, Chief Justice, U.S. Supreme Court
Janeé Harteau, Chief of Police, Minneapolis
Joe Biden, Former U.S. Vice President
Zhang Ruimin, CEO, Haier Group
Carmen Aristegui, Host and Reporter, Aristegui Noticias
Arundhati Bhattacharya, Chairman, State Bank of India
Shakira, Singer, Songwriter and Producer
Raj Panjabi, CEO, Last Mile Health
Svetlana Gannushkina, Founder, Citizens Assistance Committee
Elon Musk, CEO, Tesla and SpaceX
Justin Trudeau, Prime Minister, Canada
Rebecca Richards-Kortum, Professor, Rice University
Strive Masiyiwa, Chairman, Econet Wireless Group
Tamika Mallory, Linda Sarsour, Bob Bland, and Carmen Perez, National Cochairs, The Women's March on Washington
Diana Natalicio, President, University of Texas at El Paso
Ohood Al Roumi, Minister of Happiness, United Arab Emirates
Fazle Abed, CEO, BRAC
Haruno Yoshida, President, BT Japan
Jamie Dimon, CEO, JPMorgan Chase
Yuri Milner, Founder, DST Global
Randall Stephenson, Chairman and CEO, AT&T
Chimamanda Ngozi Adichie, Novelist and Essayist
Marc Benioff, CEO and Chairman, Salesforce
Frank Mugisha, Executive Director, Sexual Minorities Uganda
Dalia Grybauskaitė, President, Lithuania
Chance the Rapper, Musician and Activist
Hu Shuli, Editor-in-Chief, Caixin Media
Sadiq Khan, Mayor, London
Carlos Rodriguez-Pastor, CEO, Intercorp
Lisa Su, CEO Advanced Micro Devices
Respond