Leading the Way – How a healthy workplace starts from the top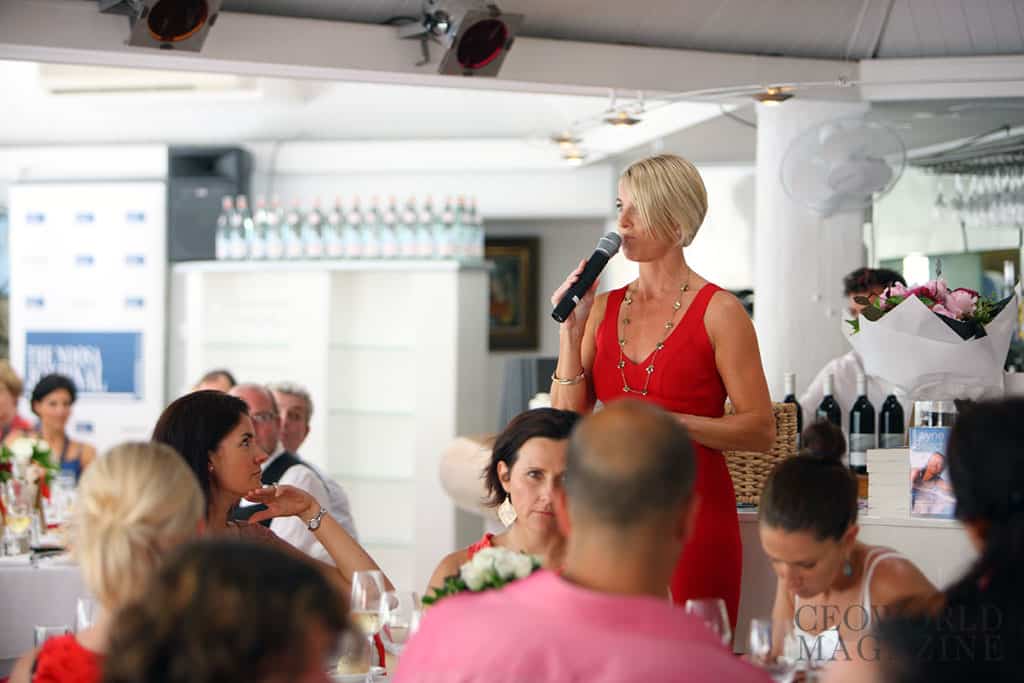 It takes fortitude, energy, endurance and mental agility to run a company successfully and sustain the pace.  So why are so many leaders under-nourished, exhausted and overweight yet expecting their teams and employees to be healthy, energetic and engaged? Ultimate leadership is leading by example. Creating an authentic culture where there is a true blend of professional and personal accountability.  It all starts from the top down.
It is just too expensive not to make a change and review your own personal performance as a leader. Burnout from too much work and high stress contributes to a multi-billion dollar "stress bill" which businesses foot each year. The cost of absenteeism, illness, and lack of productivity for companies can be crippling in the long run.
We all know the statistics but what is going to create a tangible shift in perspective on how to actually bring healthy back – without turning your life or your business upside down. You, and your actions as a leader.
If you haven't put yourself at the top of the list for a vitality overhaul and feel that the "healthy" element may be eluding you – then maybe it's time you looked in the proverbial mirror and asked yourself these 5 basic questions.
Do you know your why and your culture?
What kind of culture do you really want to create for yourself and your company. Why is a healthy workplace important to you. If you can't articulate to your team and your company why they need to look after their health and wellbeing, or  by showing them the path yourself, how can you expect them to follow?
Are you living by old rules and not adopting a new strategy for health and wellbeing?What may have worked for you in your 20's most probably does not fit the busy life you have now. As responsibilities, schedules and weekly demands change so too must your approach to health and wellbeing. One size does not fit all. Make sure it's transparent that walk and talks replace hour long meetings, encourage your staff to leave their desks for a lunch break where possible and be outside for fresh air or fitness. How can you lead by example and ensure your teams know this element is also important for your own performance.
Is your current corporate wellbeing plan really relevant?
Is that company health program getting you and your teams a return on investment and increasing engagement, performance and productivity – or is it just ticking the health and safety box and not tailored enough to truly fit your industry and operational landscape.
Are you keeping it simple?
Or getting tangled up in big plans and dramatic statements. Leading with vitality means you balance your work and your well-being without turning your life upside down and making massive marathon goals you won't complete. Be smart. Running a business and balancing home life is exhausting so bring harmony and well-being in as a focus, not just hard core training and strict fitness regimes you cannot sustain.  This means a blending a balance of cardio exercise, time for rest and relaxation away from computers and devices, not over booking your agenda with meetings and making time for creative planning and strategy without distractions.
Are you applying the fresh air/fresh food philosophy?
Integrate small regular amounts of exercise into your day, choose healthy food you enjoy and ensure your commitment to consciously being your personal best is reflected within your organisation just as much as on the weekends.
At the end of the day it's never too late to start looking at where you can make some simple changes for massive results. It's never too late to implement the 1% rule. add 15mins a day to your agenda on fitness or wellbeing moments. In 100 days you will be 100% better off…. Ultimate Vitality is the key to long term success. So make sure you live you life with the perfect trifecta as a leader  – being healthy, wealthy and wise.
————————————–
Have you read?
RANKED: The World's 10 Best Business Class Airlines, 2016
Why So Few: 15 Highest-Paid Female Celebrities For 2016?
Best Fashion Schools In Europe, 2016
The 14 top-earning authors in the world, 2016
Written by: Nikki Fogden-Moore.
Track Latest News Live on CEOWORLD magazine and get news updates from the United States and around the world. The views expressed are those of the author and are not necessarily those of the CEOWORLD magazine.
Follow CEOWORLD magazine headlines on:
Google News
,
LinkedIn
,
Twitter
, and
Facebook
.
Thank you for supporting our journalism. Subscribe here.
For media queries, please contact:
info@ceoworld.biz