These are the top 20 cities friendliest to women entrepreneurs, 2016 ranking
If you're a women entrepreneur, New York City is the best city in the world to start and scale a women-led businesses, according to a new report commissioned by the computing giant Dell. San Francisco, London, Stockholm, and Singapore rounded out the top five. Toronto ranked sixth overall.
The cities were evaluated based on 5 categories of city characteristics: capital, technology, talent, culture, and markets.
Here's the list of the top 20 cities for female entrepreneurs to start and scale a high-growth business:
1. NEW YORK
2. BAY AREA
3. LONDON
4. STOCKHOLM
5. SINGAPORE
6. TORONTO
7. WASHINGTON, DC
8. SYDNEY
9. PARIS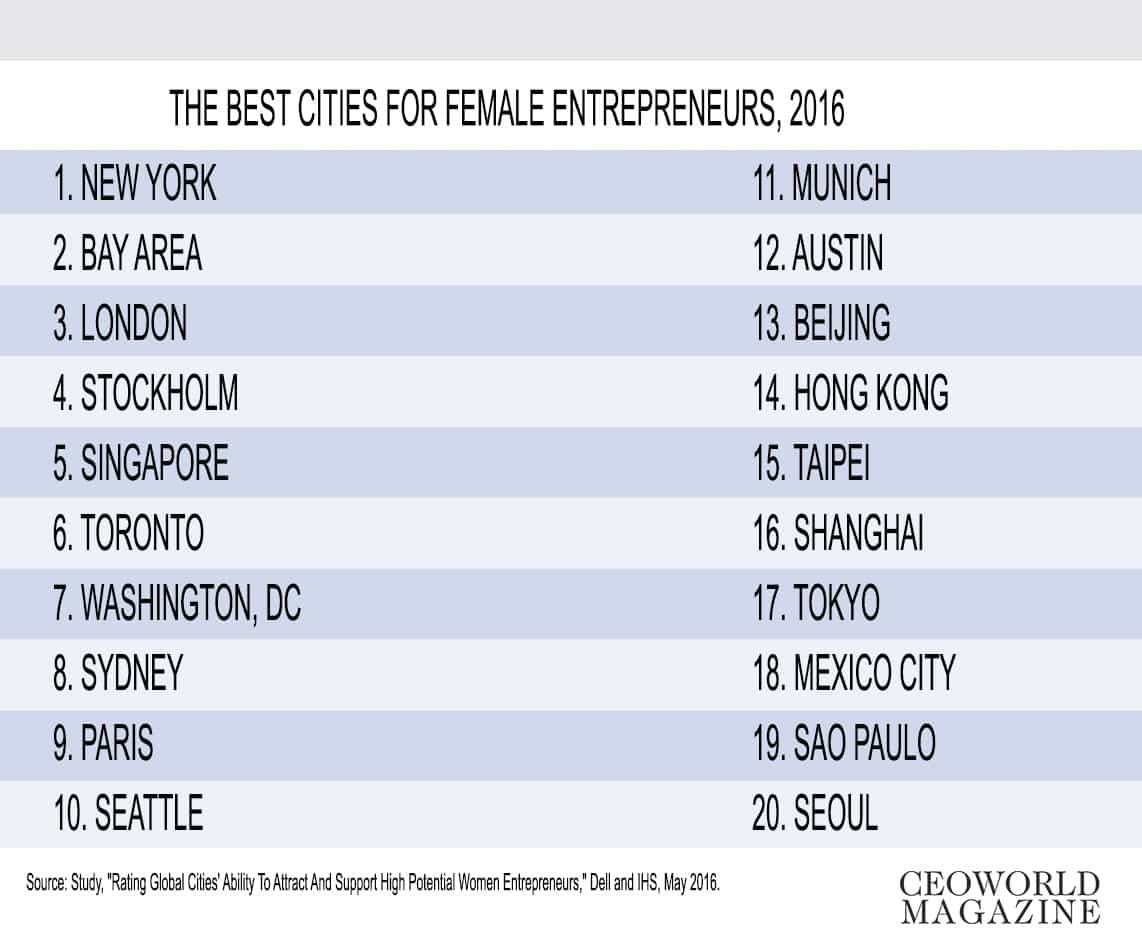 10. SEATTLE
11. MUNICH
12. AUSTIN
13. BEIJING
14. HONG KONG
15. TAIPEI
16. SHANGHAI
17. TOKYO
18. MEXICO CITY
19. SAO PAULO
20. SEOUL
Source: Study, "Rating Global Cities' Ability To Attract And Support High Potential Women Entrepreneurs," Dell and IHS, May 2016.
Dr. Amarendra Bhushan Dhiraj is the CEO and editorial director at CEOWORLD magazine, the leading global business magazine written strictly for CEOs, CFOs, top managers, company directors, investors, senior executives, business leaders, high net worth individuals, and the most globally powerful men and women.
Latest posts by Dr. Amarendra Bhushan Dhiraj
Leave a Reply