Amancio Ortega is now the second-richest man in the world, surpassing even Warren Buffet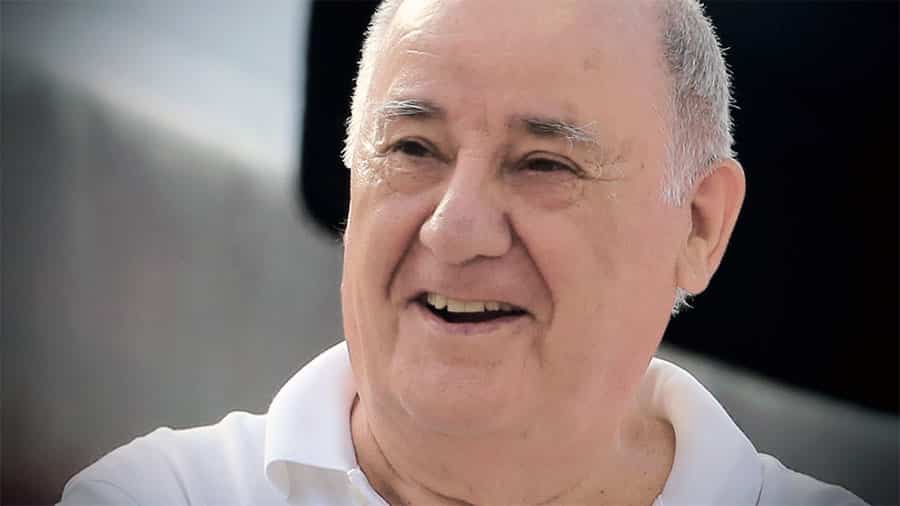 The Spanish billionaire, Amancio Ortega has finally managed to overtake legendary investor Warren Buffett as the second-richest man in the world on a billionaires list prepared by Bloomberg. But despite his impressive net worth, Bill Gates is still No.1.
Amancio Ortega, founder of clothing retailer Zara, has a net worth of $72.8 billion as of August 7, 2015, slightly higher than Warren Buffett's $67.5 billion fortune. Over the last one year, Amancio Ortega's net worth rose by 14.3% or $8.7 billion, while Buffett's fortune fell by 6.3% or $4.4 billion over the same period.
Microsoft's co-founder Bill Gates still leads the list with a large margin at a net worth of $85.1 billion. Mexico's richest man, Carlos Slim, is the 4th-richest in the world with a fortune of $64.4 billion, followed by US-based Koch Industries' CEO, Charles Koch, at $52.3 billion.
Zara's mysterious founder, Amancio Ortega owns 59% of the Arteixo-based company Inditex SA, the world's largest clothing retailer.
Amancio Ortega founded fast-fashion giant Zara with his then wife Rosalia in 1975. Today, his retail company Intidex SA (Industria de Diseño Textil, S.A.)— which owns Zara, as well as Massimo Dutti, Bershka, Oysho, Pull and Bear, Stradivarius, Tempe, and Uterqüe, and also a low-cost brand Lefties.
The Spanish retailer operates more than 6,600 stores and had revenues of €18.1 billion in the year ended January 2015. The company is planning to open up 480 more stores in 2015.
Amancio Ortega is the second-richest man in the world, with a net worth estimated at $72.8 billion.

[We all know, Kate Middleton loves Zara.]
Dr. Amarendra Bhushan Dhiraj is the CEO and editorial director at CEOWORLD magazine, the leading global business magazine written strictly for CEOs, CFOs, top managers, company directors, investors, senior executives, business leaders, high net worth individuals, and the most globally powerful men and women.
Latest posts by Dr. Amarendra Bhushan Dhiraj
Leave a Reply